Steven Davis says Southampton fans won't begrudge Rickie Lambert Liverpool move
Southampton midfielder Steven Davis says nobody at the club will begrudge Rickie Lambert his dream Liverpool move.
Last Updated: 03/06/14 4:33pm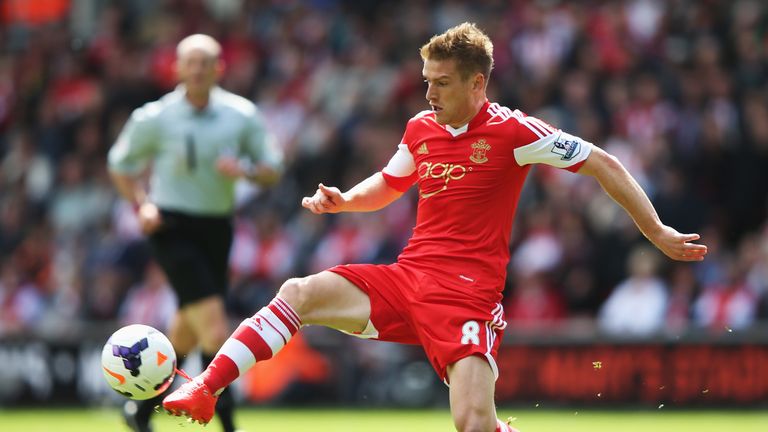 The 32-year-old Liverpudlian completed his £4million move to Anfield on Monday after being rejected by his hometown heroes aged 15.
Northern Ireland captain Davis acclaimed the England forward for all his goals and assists at St Mary's during his prolific five-year spell on the south coast.
"I think everyone is delighted for Rickie. Even the most die-hard Saints fans who will have hated to see him leave the club will respect what he has done," said Davis.
"He's had an unbelievable time there and fired the club from League One to eighth position in the Premier League.
"I think he has deserved this move, I don't think anyone will begrudge him it and I am delighted for him personally.
"I know how much it will mean for him to sign for Liverpool and I hope he will go on to be a success there which I'm sure he will because he has all the attributes and attitude.
"I'm sure he thought his time was gone in terms of getting his chance to go there but I remember how much it meant to him just to play at Anfield with Southampton in our first season back in the Premier League, he had all his family there.
"It's been an unbelievable rise for him and that is a credit to him for how he has adapted his game."
Saints are currently managerless, with Mauricio Pochettino leaving for Tottenham at the end of last month, but Davis is confident a team who finished eighth in the Premier League last term will not fall apart.
"We had a great season and kept progressing, it went very quickly because it was so enjoyable," he said.
"Of course, it could be difficult to hold on to players but I'm sure the club has a plan in place to keep moving the club forward.
"We want to get to the next level and that means keeping the players we have and also adding to it."