Premier League: West Brom new boy Sebastien Pocognoli savours 'dream' move to England
Last Updated: 14/07/14 9:01pm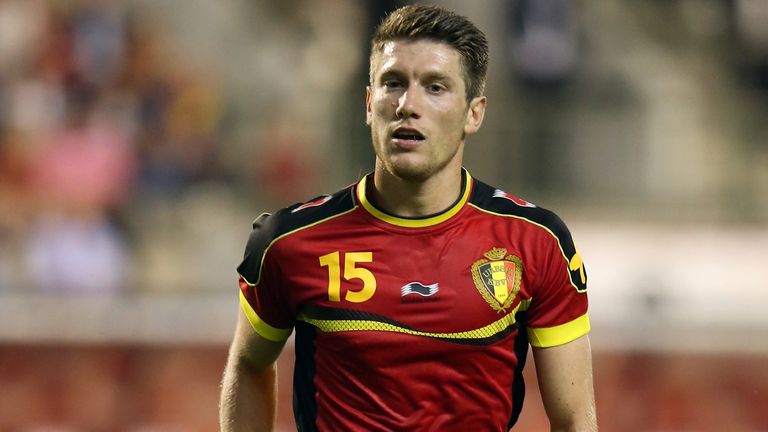 Sebastien Pocognoli says he has always wanted to play in England and has revealed that it was fellow Belgian Romelu Lukaku who convinced him to join West Bromwich Albion.
West Brom brought in left-back Pocognoli from Hannover over the weekend for a fee believed to be in the region of £1.5million.
The 26-year-old insists he jumped at the chance to move to the Premier League, and has spoken of the part Lukaku played in selling the club to him.
Lukaku spent the 2012/13 season on loan at The Hawthorns from Chelsea and became a favourite with the fans as he netted 17 goals.
"I follow the Premier League so I know West Brom is a good club," said Pocognoli, quoted in the Birmingham Mail.
"My mate Romelu Lukaku played here before so I know a little bit about the club, the history. It's a good club, with a good image and for me it's exciting.
"I spoke to Romelu. He gave me the best opinion on the club. He was very positive and said to me that if I have the opportunity to go there then I should take it. 
"His experience here was great. He scored a lot of goals, his relationship with the supporters was very good too.
"I received a great welcome from the group, the trainer and the staff."
Pocognoli has enjoyed his time in Germany but is now looking to follow in the footsteps of other Belgian players by making an impact in the Premier League.
"For me, England was always a dream," he continued.
"I was always working for that experience. For sure the German league is also incredible so I had some good times there but I am very happy to be here. I want to prove my quality and do my best.
"Belgian players seem to do a good job here. It's a good window for the country and Belgian talent. I'm the newest one in the league so I will try to do my best for the club and team-mates.
"I want to have a great season, play the most as possible and make sure the club has a great season. That's my objective."