Zinedine Zidane: From World Cup sinner to Real Madrid saviour?
By Jefferson Lake
Last Updated: 05/01/16 12:08pm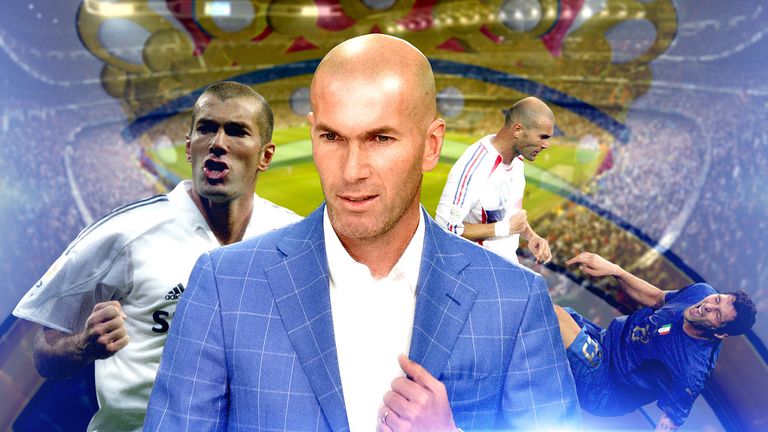 Ten years ago, Zinedine Zidane left his unforgettable mark on football in his final act as a player with a shocking headbutt in a World Cup final.
On Monday evening in the Spanish capital, he was presented to the world's media in a pale blue suit, family at his side, looking like a polished and presentable politician, shaking hands with the man who has given him the hottest job in football. 
Real Madrid president Florentino Perez and the millions of fans will be hoping the French legend is the right man to step into Rafael Benitez's shoes. 
It was all a far cry from the sweat and rage of Berlin in 2006.
Landing the Real job is huge for the 43-year-old Marseille man and it also offers him the chance to match his glorious playing achievements in the world of management. 
Zidane is the 14th manager Real have had this century and Perez has appointed someone with virtually no coaching experience to run the playing side of the richest club on the planet. It is an enormous gamble.
Without question, Zidane was a superb player and one of the best of his generation. David Beckham, former Real team-mate, described him as the "best ever" and Sir Alex Ferguson said: "Give me 10 pieces of wood and Zinedine Zidane and I'll win the Champions League."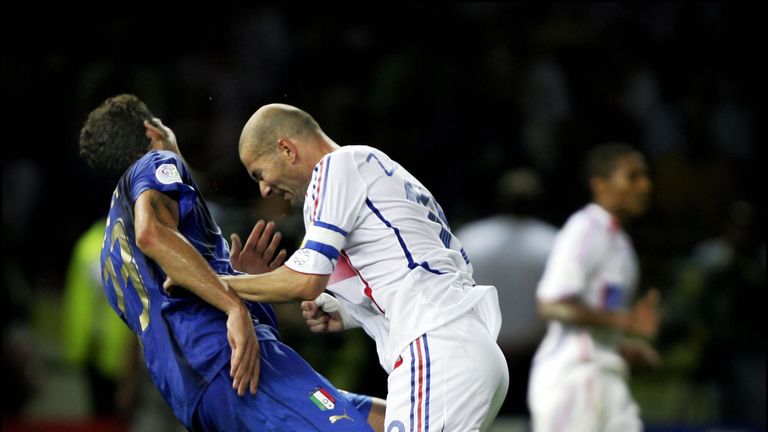 The squad Zidane has inherited at the Bernabeu contains a vast array of talent and is almost an all-star team, but also contains a number of egos and personalities that will require careful management.
Cristiano Ronaldo and Sergio Ramos were reportedly angered by the sacking of Carlo Ancelotti. Benitez upset James Rodriguez with his team tinkerings. Isco was threatening to leave. Gareth Bale was believed to be a growing fan of Benitez.
Great pressure comes with the job but also great opportunity - for Zidane it provides a chance to atone for that moment of World Cup final madness, to help ease the pain for many fans who can only recall the violence on football's biggest stage in his last competitive game. 
France and Italy were drawing 1-1 as the 2006 World Cup final entered the final 10 minutes of extra time and the red mist descended.
The Italian defender Marco Materazzi made a comment, Zidane lost his head and soon France's finest was trudging off the pitch. His grand bow not exactly following the romantic script.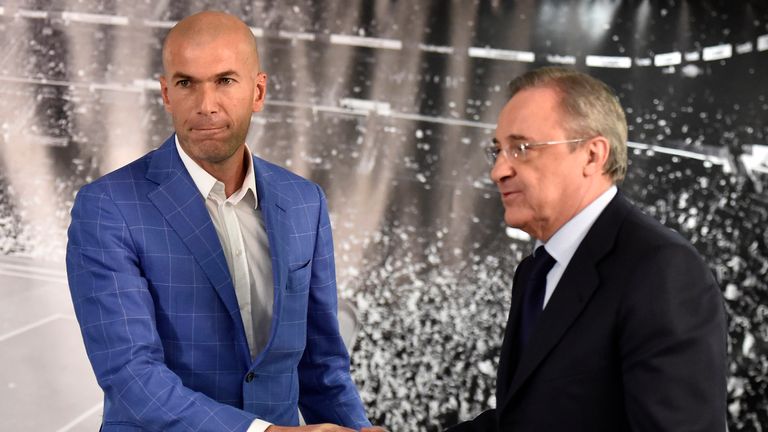 Zidane was well known for pulling out the fireworks on the biggest occasions. In 1998, his two headers had set France on their way to winning the World Cup on home soil in a one-sided final against Brazil. Four years later his volley lit up Hampden Park to dispatch Bayer Leverkusen as Real Madrid won a ninth European title.
The final goal of his career, a penalty earlier in that 2006 World Cup final, had been much more fitting a player of his record and stature - an audacious Panenka from the spot after seven minutes.
After his World Cup shame, his home media pulled no punches. Le Figaro described the incident as "odious". L'Equipe went further still, asking in a front-page editorial, "what should we tell our children, for whom you have become an example for ever?" Former France team-mate Franck Lebouef spoke of his shame.
Technically, he still has a three-match playing suspension to serve for his sending-off, having never gone back on his decision to retire at those World Cup finals.
Instead he worked with FIFA's humanitarian projects team for three days before embarking on a career in the world of exhibition matches, slipping on his boots for the Real Madrid veterans to raise money for various charities.
In 2009, Zidane received the call from the newly-elected president Florentino Perez to become his advisor and a year later that post was upgraded to "special advisor" at the request of Jose Mourinho.
 "He will participate in pre-match gatherings, training sessions and meetings with the head coach," a statement from the club said at the time of the appointment.
It was clear this was to be more than a "blazers and hand-shakes" role and so it proved - eight months later he was appointed the club's sporting director, a position which was effectively a layer between Mourinho and the president Perez.
A year later he was working with the club's youth teams before being promoted to Carlo Ancelotti's assistant.
While very much still in the background, he was being given first-hand experience of working alongside two of the greatest managers of the modern era.
In June 2014, Zidane was given his first official coaching role with Real Madrid Castilla, the club's lower-division farm team, although he did so without the required qualifications and had to be officially listed as the assistant manager of the team.
The qualifications issue has been ironed out by Zidane having completed his badges but Sky Sports' Spanish football expert Guillem Balague believes the challenge that now lies ahead is more substantial than missing paperwork, and that it is vital the French legend gets his support staff right.
"He has had the coaching badges since May," Balague told SSNHQ. "But he's not a coach - he's a leader but he's not a leader like Mourinho or Ancelotti.
"He did very well when he was acting as the bridge between Ancelotti and the players, with Real Madrid B last season he didn't do well and although he has improved the team this season, it is a big difference between managing that team and the main team.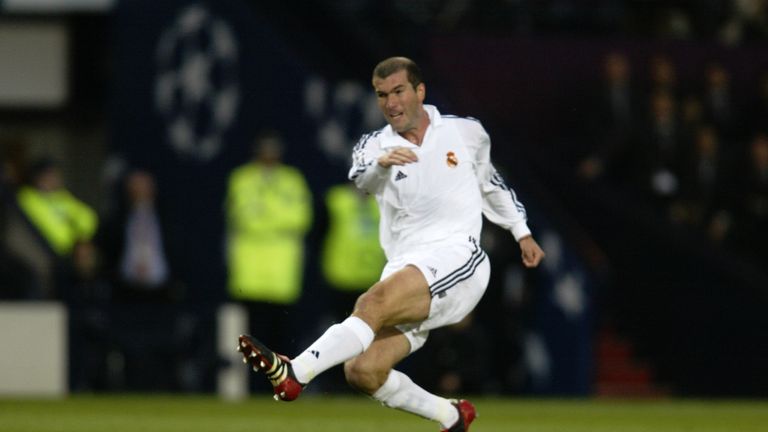 "It's very important who he takes with him."
The stakes are high for Real Madrid, who trail La Liga leaders Atletico Madrid by four points, but they are arguably more so for the president.
It is a bold move on his part to promote a man with limited managerial experience to one of the biggest jobs in club football and it also deprives him of what Balague feels was a useful "shield" to the growing criticism from the fans.
"He's got to prove he's a manager," added Balague. "Two years ago there was no plan. Last year he talked about maybe doing Real Madrid B for a while and then going to another club before becoming the Real Madrid manager.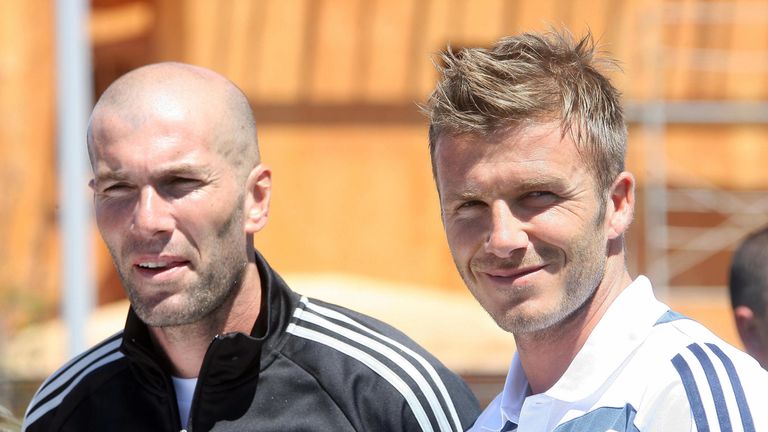 "Then two weeks ago Perez said Benitez was not the problem and was the solution and that Zidane wouldn't replace him. Perez backed Benitez but as soon as the fans started protesting, Perez went for Benitez's head.
"Zidane won't be his shield anymore - if it goes wrong then perhaps Perez will have to go."
It might be the final act of Perez's presidency but for Zidane it is the beginning of a new chapter.
The previous one was glorious but will be forever tainted by the way in which it ended. Full redemption is now up for grabs.