Manchester United manager Louis van Gaal says he does not feel threatened by Pep Guardiola's decision to work in the Premier League.
Guardiola announced this week that he is to leave Bayern Munich at the end of the season in order to fulfil his ambition of managing in England.
Manchester City are the favourites to appoint Guardiola, but United have also been mentioned as a possible destination for the former Barcelona boss.
Van Gaal insists the Spaniard's proposed switch to the Premier League - which he believes should not be taken for granted - does not put any extra pressure on his shoulders, though, as he thinks he is secure in his job at Old Trafford despite United's recent poor form.
"He wants to sniff the culture of England, the Premier League and I wanted that also, I think it's very good that he does that and I don't think it will interfere in his club now," said the Dutchman.
I'm at the end of my career so for me it's not so interesting.
Louis van Gaal on Pep Guardiola coming to England
"I think every manager has the right to announce that [he is leaving] because it is not for sure that he shall be manager next year of a Premier League club. The Premier League club is also the partner of a contract.
"I am at the end of my career so for me it is not so interesting. For me it's interesting how I take care of Manchester United in my contract and I still have one year to go after this season.
"I have received a contract of three years and these are the same goals as when I came here." 
Van Gaal has no problem with Guardiola announcing his departure from Bayern before the end of the season as he declared he wanted to come to the Premier League when he was still Netherlands coach in 2014.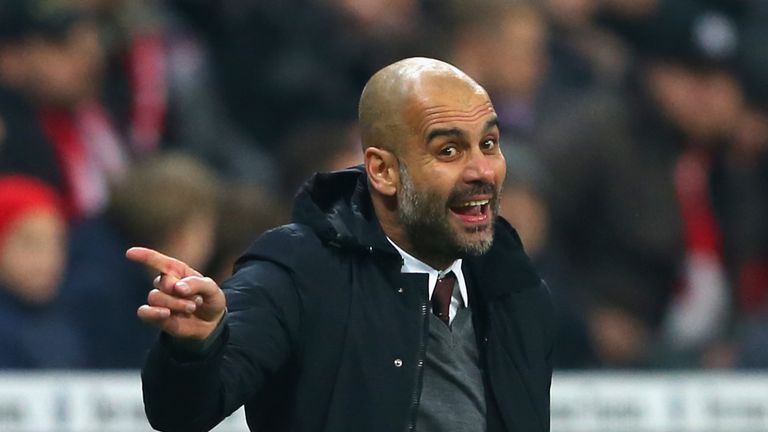 "I have said that two years ago also so it's not so strange," he said.
"You have to set always your goals. As a manager also, I think. Some people are looking a little strange to that fact but I think that's good because also managers have ambition and Pep Guardiola has that ambition too."