Eden Hazard and Diego Costa in Chelsea squad to face Arsenal
By Paul Vinnell
Last Updated: 22/01/16 5:38pm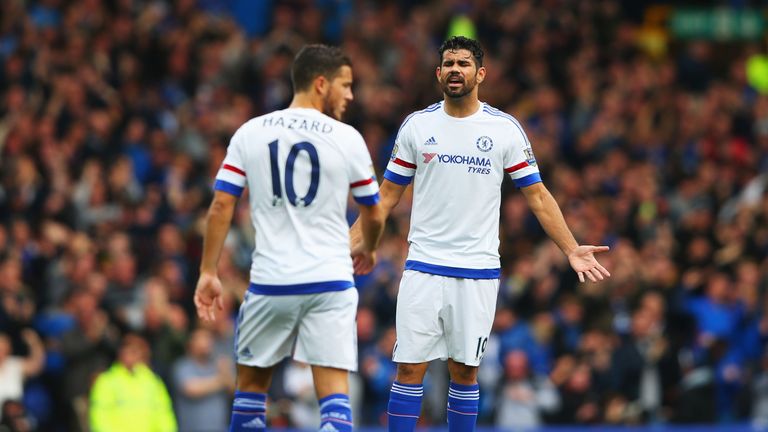 Chelsea's Eden Hazard and Diego Costa are fit and will be available for selection for Sunday's Sky Live showdown with Arsenal at the Emirates.
Belgium international Hazard could feature for the first time in three weeks after recovering from the groin injury he suffered at Crystal Palace on January 3.
Interim manager Guus Hiddink has been careful not to rush Hazard back too soon and the 25-year-old has missed Chelsea's last three matches.
Hiddink, speaking at his pre-match news conference on Friday, said he is not sure if Hazard is able to feature for 90 minutes against the Premier League leaders but will be in the squad.
Hiddink said: "The last two days [Hazard] was in full commitment with first-team training, so he is available.
"We have to be careful, because he has fallen into some injuries recently. I'm not sure whether he can play a full 90 minutes yet. We have to consider whether it's best [for him] to start or to come in."
Hazard has struggled with fitness and form this season, and is yet to score for Chelsea during the current campaign.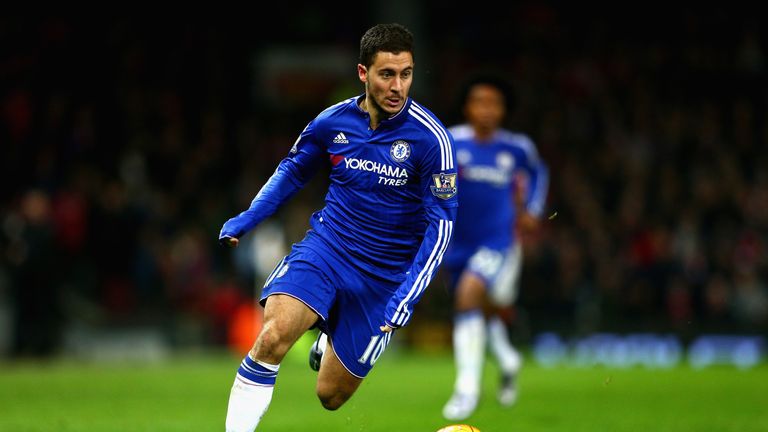 Striker Costa, who scored last weekend against Everton before coming off injured in the final 10 minutes of the game, is available despite not training much this week.
Hiddink added: "[Costa] was in yesterday. He was in today. So he will be available as well."
Costa was chief antagonist in September's clash at Stamford Bridge, which Chelsea won 2-0 to extend their unbeaten Premier League run against the Gunners to eight games.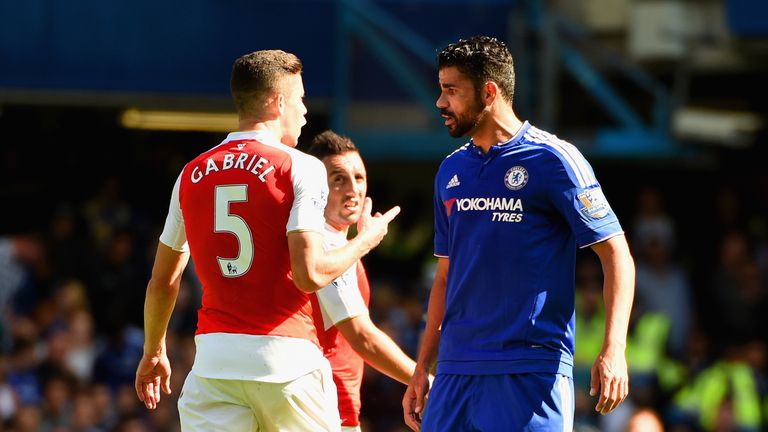 Jose Mourinho lauded his performance, while Arsene Wenger described his behaviour as "unacceptable".
The striker riled Gabriel so much the Gunners defender was sent off, but Costa was retrospectively banned for three games by the Football Association for grappling with Laurent Koscielny in the same game.
"That's the past," Hiddink said. "I haven't seen the images."
Chelsea go into Sunday's match, live on Sky Sports, 14 points off the top four in the Premier League and only four points above the relegation zone.