Mauricio Pochettino explains why Tottenham did not buy striker in January
By Lyall Thomas
Last Updated: 05/02/16 6:41am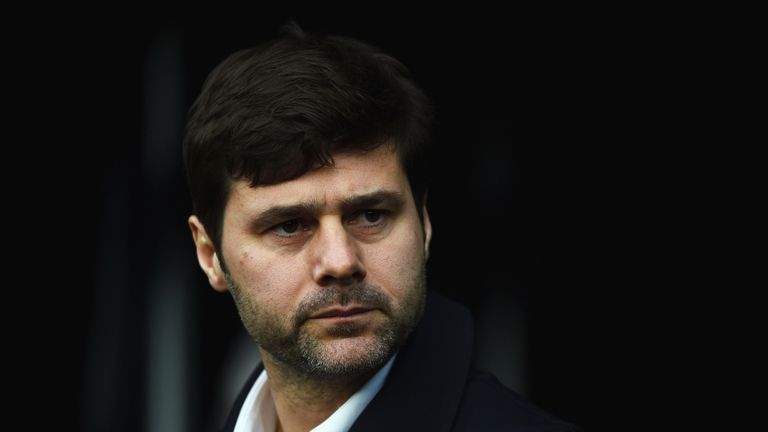 Tottenham head coach Mauricio Pochettino has admitted the club is in a tough financial situation because of the cost of building their new stadium - and it is impacting on their ability to improve the squad.
Spurs signed just one new academy player in the January transfer window - Shilow Tracey - despite actively pursuing a new striker to give long-term competition to Harry Kane.
Clutches of the club's supporters have expressed concern over the lack of another option at centre-forward, but Pochettino has once again insisted they do have options at number nine, including Heung-Min Son, Nacer Chadli and the currently injured Clinton N'Jie.
The head coach has reiterated that Spurs have embarked on a long-term project to build a squad of young players that can compete at the highest level in the future, and insists the club needs the fans to get onside.
"I have read a lot about Arsene Wenger saying the toughest period for Arsenal was in the period that they built their stadium," he said.
"I think you need to know, and the people need to know, that this is a very tough period for us. We need to be careful because we need to arrive at the new stadium in a very good condition to try to fight for everything, and try to show that we are one of the best clubs and teams in the world.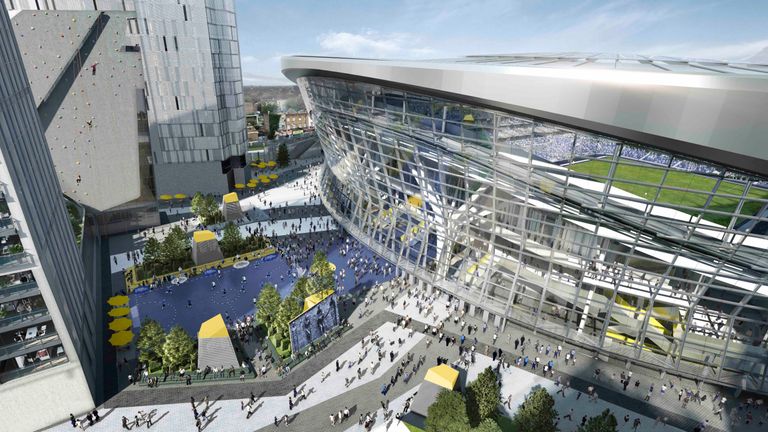 "Our people need to understand that Tottenham changed their vision, not in terms of the football but in the way that we take decisions.
"You need to realise that to improve our squad today is a very difficult job. It's easier to find different names on the market, to pay the money and to bring players, but it's not the way that we decided upon 18 months ago.
"It's easier for me to say 'OK, we bring this and this player' but if we don't believe that can improve our squad, why do it? For us, it is very important to keep the balance and find the right player, not only the strikers but in different positions.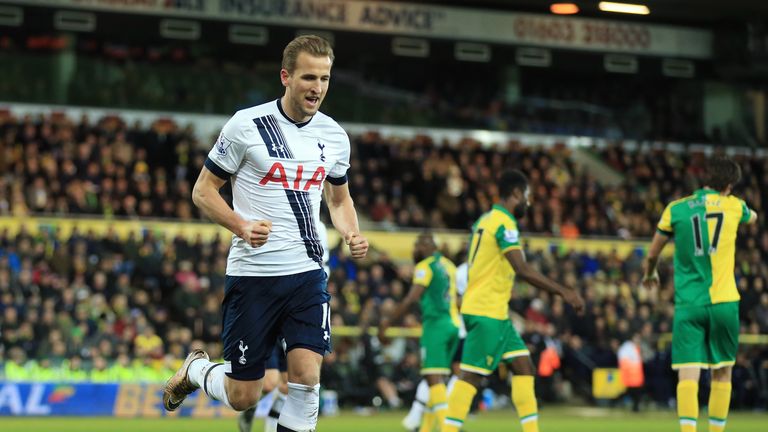 "We have many players that can play like a striker, like Sonny or Chadli, who have shown they can score, and we have younger players that train with us like Shayon Harrison and, in behind him, Kaziah Sterling. We have to believe in the younger players because for our future, they will be very important players."
Tottenham are considered contenders for the title, having moved third and above Arsenal with victory at Norwich in midweek, and they are just five points short of league-leaders Leicester. 
Pochettion said: "If, at the end of the season, we achieve big things, OK, everyone is happy. But if not, I think we have created a very good basis to achieve next season.
"Our key is to be all together and to feel that. This is an important thing and a message for all of our supporters. The energy that we create and the synergy between our supporters and the team is very important for our future."