Premier League weekend grades: Tony Gale gives his verdict
By Oliver Yew
Last Updated: 08/02/16 2:59pm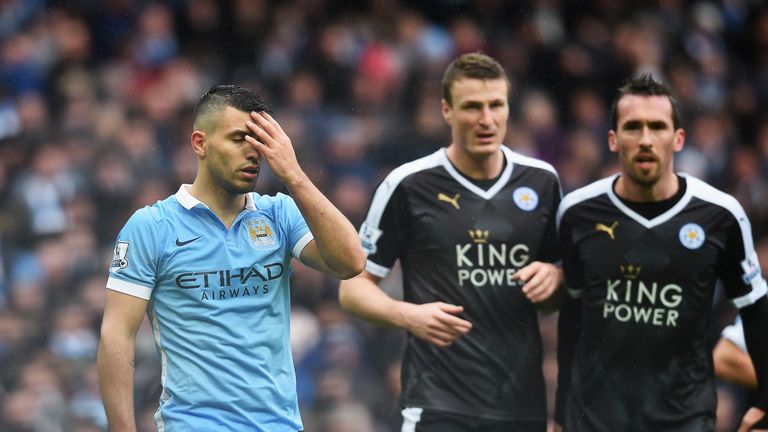 Did your Premier League team live up to expectations this weekend?
We've asked Sky Sports Now guest, and former Fulham and West Ham defender, Tony Gale to give each side a grade based solely on their performance over the weekend.
So how did your team fare? Did they get an A+ or an F, or somewhere in between? Read on to see how your team has been ranked...
Weekend's Premier League results
Manchester City 1-3 Leicester
Aston Villa 2-0 Norwich
Liverpool 2-2 Sunderland
Newcastle 1-0 West Brom
Stoke 0-3 Everton
Swansea 1-1 Crystal Palace
Tottenham 1-0 Watford
Southampton 1-0 West Ham
Bournemouth 0-2 Arsenal
Chelsea 1-1 Manchester United
Leicester - A+
It could not have gone any better for Leicester. It was a huge game for Claudio Ranieri's men and everybody was looking at them, thinking this was the time they were going to stumble. However, they stood up to be counted and not only did they win, but they deserved to win. They were by far the better team and it should stand them in good stead going forward.
Arsenal - A
The Gunners weren't at their best but they got an important result. That's why I'm giving them an A. They haven't looked like troubling the scorers' sheet in recent weeks but they did manage to grab two goals. They kept the ball well at Bournemouth and looked a little bit more threatening going forward.
However, they did have a bit of luck. Mathieu Flamini should have seen red in the early stages and they needed some good saves from Petr Cech. But in fairness to Arsene Wenger's side it was a good performance.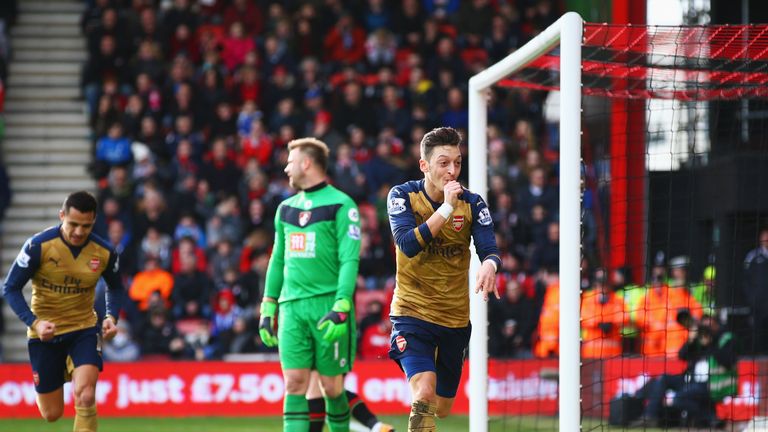 Everton - A
It's an A performance from Everton. They've been playing a lot of good football of late but not getting the results. In the last couple of games they've changed that and picked up some much needed points. Couple that with the football they are playing and you have to think it's onwards and upwards for Everton. Roberto Martinez won't want this to be another false dawn but it was a great result for Everton and one which looked like it was coming with the way they'd been playing in the last few weeks.
Tottenham - B
It's a game I always thought Tottenham would win but they played ever so well. In particular, Mousa Dembele was excellent. He's one of my favourite players to watch in the Premier League because of the way he runs with the ball and keeps hold of it. He doesn't pass it between the lines but he's the one who carries the ball and dictates the play for Spurs.
It was an all-round good performance and one worthy of a B, but it would have been more had they scored more goals.
Manchester United - B
It's not an A for Manchester United but it's much better from Louis van Gaal and his side. United started really well but they will be disappointed they didn't take their chances. For all the possession they had they didn't take the game away from Chelsea and that will be frustrating for Van Gaal. However, I think the Dutchman is finally getting it. It's not just about the way you get the results but also the way you play. The fans will not be on his back so much after the last few performances.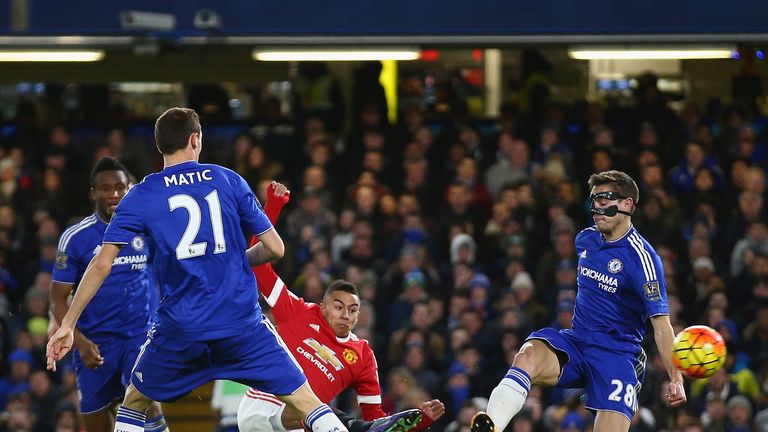 Chelsea - B
Chelsea also deserved a B because they never gave up the ghost. They were outplayed in the early stages at Stamford Bridge by United, however, they kept going all the way to the end and got their reward. The injury to Kurt Zouma is a negative for Guus Hiddink's side but the fact they hung in there was good.
Aston Villa - B
The most important thing for Aston Villa is they've dragged Norwich right into the relegation battle with victory. Remi Garde played Joleon Lescott, Ashley Westwood and Gabriel Agbonlahor and I thought that was significant. He had plenty of British players in the team and going forward more of the same is required if they are to have the slightest chance of survival. Villa need to persist with the British players ahead of some of the foreign players because they know what's needed in the relegation fight.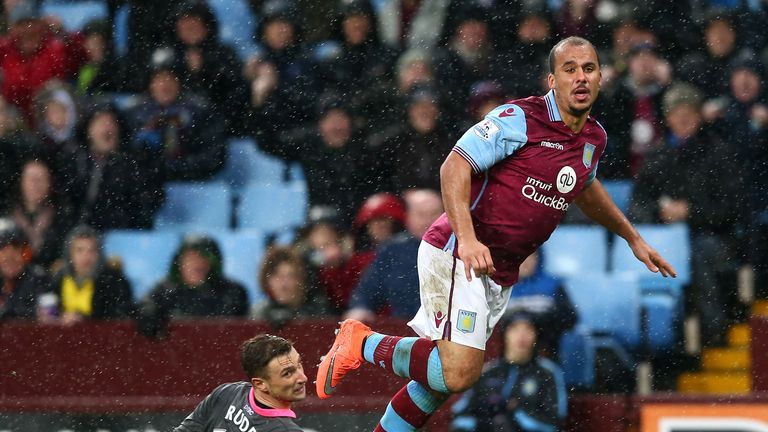 Newcastle - B
Newcastle had an excellent transfer window. They brought in the likes of Jonjo Shelvey and Andros Townsend, who know the league and can hit the ground running. They aren't going to need time to settle into the Premier League and that showed on Saturday against West Brom. It wasn't an A performance in a game they probably would have targeted to win, but it was a win all the same. It has dragged West Brom right back into the relegation mix so I'm giving Steve McClaren's side a B.
Southampton - B
Ronald Koeman's side were the better team until they scored the goal. After that they held on to what they had but you have to praise the way they defended. It's a great result for the Saints and that's why I'm giving them a B.
Swansea City - B
A point keeps Swansea on track. Since Francesco Guidolin has come in they've done okay and the draw against Crystal Palace keeps them going in the right direction. Gylfi Sigurdsson scored again which was another plus but I cannot give them more than a B.
Crystal Palace - B
I also think Palace deserve a B. The point at the Liberty Stadium stops the rot for Alan Pardew's side. Before the game they'd been stuck on 31 points for ages so the fact they got off that total was a big plus for them.
Sunderland - B
I have to give Sunderland a B because they recovered from 2-0 down. Their survival bid is in the hands of Jermain Defoe, who is the one who gets them the goals. For me it's a case of whether they've got enough around him to stay in the top-flight.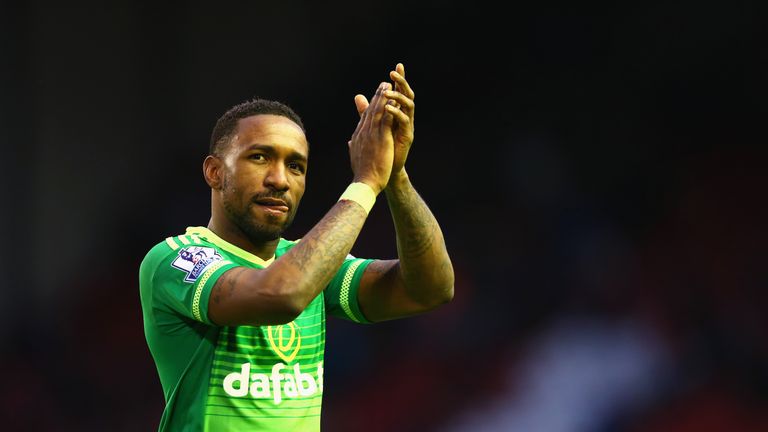 Bournemouth - B
There's no shame in losing to Arsenal. Eddie Howe's side always play good football and looking back at the game they had some excellent chances. As we mentioned earlier, there were some good saves from Petr Cech but in the end Arsenal just had the better players. 
Liverpool - C         
Champions League qualification was the aim for Liverpool but it looks a mile off at the moment. To have a two-goal lead and throw it away against a side in the relegation places is just not good enough. I know Jurgen Klopp was missing after having his appendix removed but Liverpool should have coped with a struggling Sunderland side. I'm giving them a C.
Watford - C
Watford started with a 4-5-1 formation at White Hart Lane and didn't look like they were going to get out of their own penalty area let alone their own half. They changed it in the second half and brought Troy Deeney on and they've had a lot of joy playing him up front alongside Odion Ighalo this season. This time it was far too late to pair the two together.
They were set in their ways with their defensive mindset and creating just three chances, none of which were on target, was a poor showing.
West Ham - C
West Ham will be disappointed. They get a C for their performance at St. Mary's. With the man advantage in the second half they didn't really create many chances. Slaven Bilic's flair players in Enner Valencia and Dimitri Payet were off form. Emmanuel Emenike came on late in the game but he didn't really show much on his first outing for the club.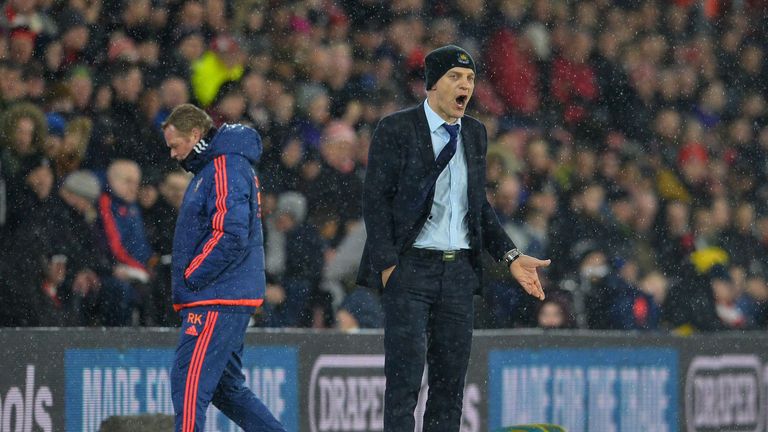 Norwich - C
Alex Neil's side's performance at Villa Park is only worth a C. They've spent £25m in the transfer window and now they must be wondering whether that was enough. They are in free-fall at the moment and they need to do something to turn things around quickly.
West Brom - C
West Brom hardly had a shot on goal at St. James' Park and Tony Pulis will be a little bit worried about that. Everybody keeps saying they will stay up but they need to start finding the back of the net. Saido Berahino came back the other week in the FA Cup and scored two goals. Pulis may have to bite the bullet and give the England U21 striker a few games because they don't really look like scoring.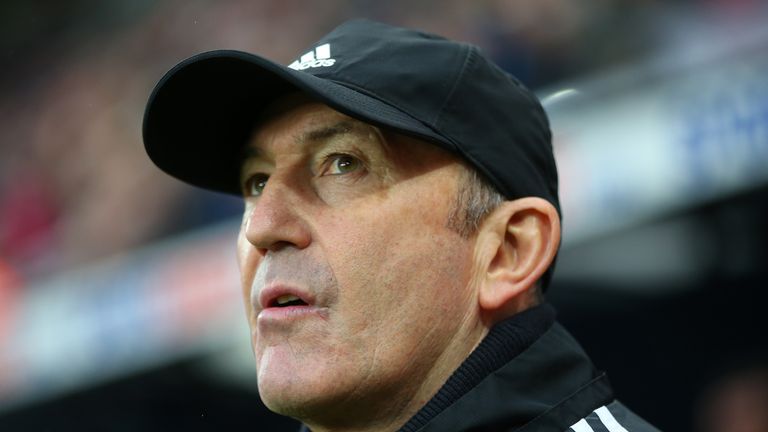 West Brom are not too good to go down, but the manager is too good to go down. But even he will look at Saturday's game and wish he'd spent more in the transfer window.
Stoke - C
A 3-0 defeat at home is never good. They've been struggling of late and that continued against a good Everton side. It's a C for Mark Hughes' men.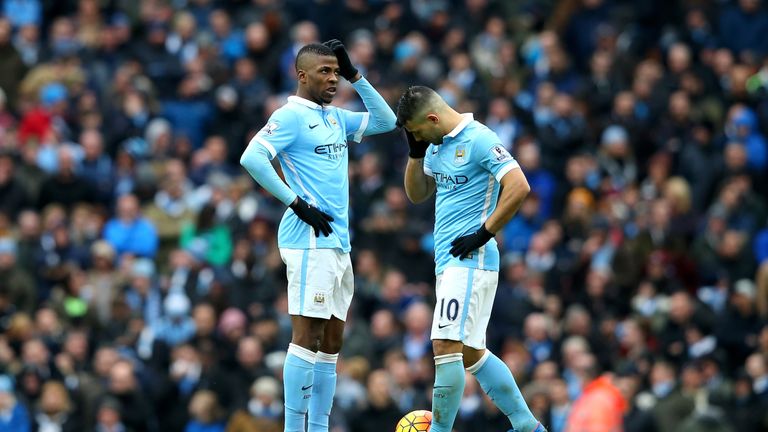 Manchester City - D
It's a D for a defence that was all over the place. That's not a new thing and it seems the only way for City to have success is to outscore their opponents. But when the away team score three goals and you've got to score four, then you're in trouble. City let themselves down very badly on Saturday.
Everybody was asking whether all the talk of Pep Guardiola was the reason, well not for me. There were so many inept performances. They were never going to beat Leicester with what was a very poor performance.
Watch Sky Sports Now weekdays from 10am to 12pm, Sky Sports News HQ.