Luis Enrique says Pep Guardiola no threat to Barcelona players' future
By Gerard Brand
Last Updated: 09/02/16 3:14pm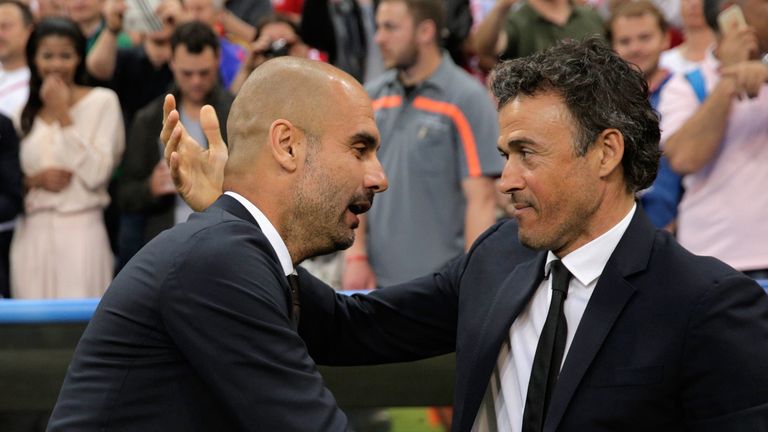 Barcelona manager Luis Enrique does not see incoming Manchester City manager Pep Guardiola as a threat to the future of his current players.
Sergio Busquets admitted on Tuesday he could be persuaded to leave Barcelona if Guardiola came calling, despite having signed a new deal until 2019 in February last year.
The 27-year-old says his priority is to remain at the Nou Camp, and Enrique has reiterated his admiration for Busquets while denying Guardiola could unsettle his squad.
"I don't see Guardiola at City as a menace for our players," said Enrique. "It is a question for Guardiola and Busquets, not for Luis Enrique.
"Busquets was rested against Levante. He was one of the players who has played the most minutes this season and that shows how important he is for us, he is a top player. 
"I won't hail him anymore because we already know his importance to the team."
Enrique also refused to give any hints about his line-up for Wednesday's Copa del Rey semi-final second-leg against Valencia.
Barcelona lead 7-0 from the first-leg which should give Enrique the chance to rest players including forward Lionel Messi, who is having treatment for kidney problems.
"We have prepared for the match in the same way as if we didn't have the result of the first leg. I haven't got anything to say with regards to Messi.
"Tomorrow I will give the [team] list, as always. Our objective remains the same, to be better than our rivals. We forget about the first leg result."