Marc Albrighton says Leicester are ready to shock Arsenal this weekend
By Michael Kelleher
Last Updated: 09/02/16 5:38pm
Marc Albrighton says high-flying Leicester are confident of pulling off another upset when they travel to the Emirates to face title rivals Arsenal on Sunday.
The Foxes stunned Manchester City at the Etihad Stadium last Saturday, winning 3-1 to move five points clear at the top of the Premier League table.
Now Claudio Ranieri's men are hoping to add another chapter to their remarkable story this season in north London this weekend.
When asked if there was any fear about taking on Arsenal, Albrighton said: "I don't think there is. We have not feared anyone we have played this season.
"In a couple of games, we have probably showed teams a bit too much respect and they are the games where we have come unstuck.
"But there is no fear at all. We are confident. There is no reason why we can't go there and cause another upset."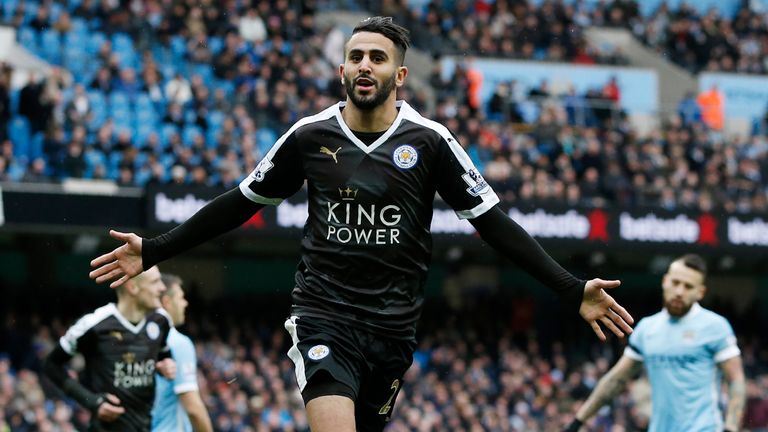 Leicester secured three crucial points in the title race last Sunday as Robert Huth scored either side of Riyad Mahrez strike before Sergio Aguero netted a late consolation for City.
Albrighton says the team's confidence is now at an all-time high after a display which prompted even the opposition's fans to applaud them from the pitch.
"We got the early goal in the first half and then it was backs to the wall a little bit between 20 minutes and half time," Albrighton said.
"We weathered their storm and got to half time. The early goal in the second half was one of the main factors because it never gave them a chance to get into their rhythm. From then we went from strength to strength, played better football and were the better side.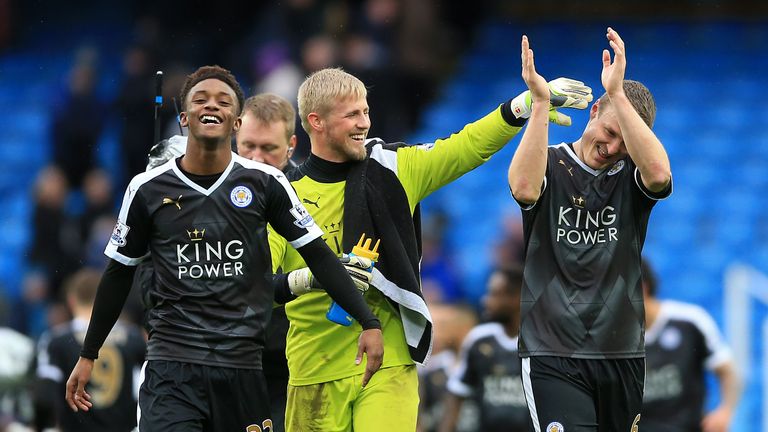 "Walking off the pitch at the end and getting a standing ovation from not only our support but the home support as well is credit to the team and credit to the squad."
Leicester's players and coaches have been reluctant to talk up their title chances all season but Albrighton admitted it would be a disappointment to finish the season empty-handed after battling their way into such a commanding position.
"We need to just keep doing what we are doing and that is what has got us where we are now," he added.
"One thing I will say is that if we don't finish with something at the end of the season, I wouldn't say we have got to be disappointed in ourselves, but we will be a little bit gutted."