Liverpool boss Jurgen Klopp questions referee after FA Cup exit at West Ham
Last Updated: 10/02/16 11:28am
Liverpool manager Jurgen Klopp questioned referee Roger East's decision to award West Ham the free-kick that led to his side's FA Cup defeat at Upton Park on Tuesday night.
With the game level at 1-1, and with penalties looming, referee East penalised Lucas Leiva, handing Dimitri Payet the chance to set up Angelo Ogbonna for the 121st-minute winner.
Klopp, who picked a youthful side for the second FA Cup round running, was pleased with his team's overall display, but believed the incident involving the Liverpool midfielder was one of a number of "funny decisions" from referee East.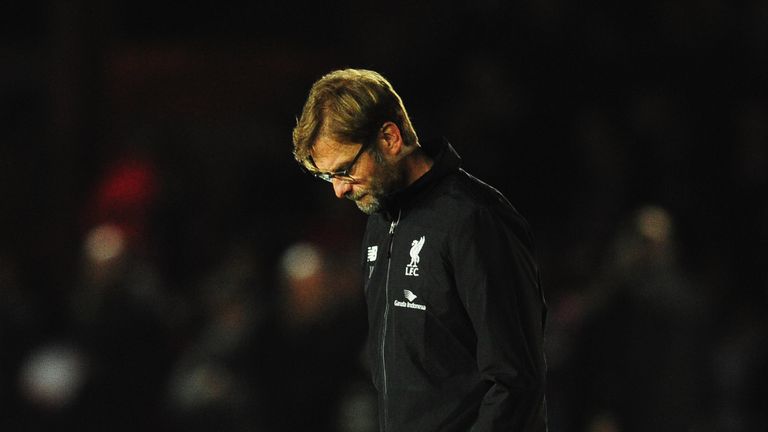 "We did a lot of things really good, we played the game in the right direction," said Klopp. "But the first real chance went to West Ham.
"Our goal was great, a high-quality goal from Coutinho. Then still we did well, created chances and put up a big fight.
"[But] they got a free-kick, without a foul, and we concede a goal. So now we go home. We created chances, but we didn't score goals - that's the major mistake you can make in football. But it's better to create chances and to miss than to not create chances.
"I'm not long enough here to judge these things. If you are satisfied with the performance of the referee, write it. If not, say it.
"There were a lot of situations that, on a better day, I would say are funny decisions. I would have made a few different decisions, on both sides. The only reason we were here was to go to the next round, so we are disappointed."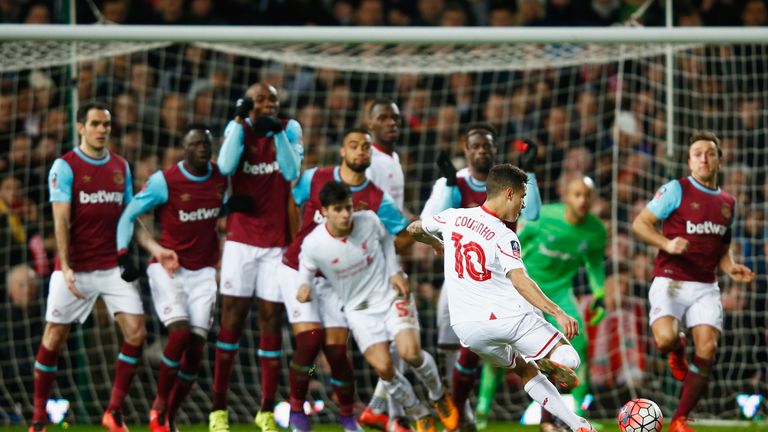 The defeat leaves Liverpool winless since their 5-4 Premier League victory at Norwich on January 23, but Klopp believes his side can take positives from the match.
"Liverpool in this moment is not the most sunny," he added. "2-0 in the lead [against Sunderland], manager in hospital, out of the FA Cup, but tomorrow when we get up, the sun will shine. If we want, all together, we can take a lot of positive things out of this game.
"I thought they [his young side] could play like that, so I'm not surprised. But the only reason we were here was to go into the next round and so we are disappointed. That's how it is."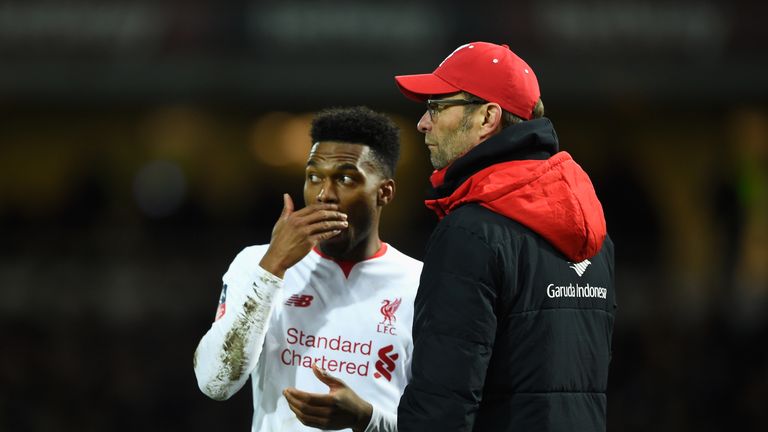 Liverpool were boosted by the return of Daniel Sturridge, making his first appearance since December as a second-half substitute, but Klopp said it is too early to tell whether the forward will start at Aston Villa on Sunday.
"We have to talk first with Daniel, the doctor and all of the medical staff before I make a decision about this," Klopp told the club's website.
"The game was a little bit longer than I thought because I thought we could decide it after 90 minutes, but we didn't so it was [another] 30 minutes plus. We will see.
"It was great [to have Sturridge back], everybody saw it. Divock Origi is back, Philippe Coutinho is back, so that's good, but we need consistency in the line-up."