Ian Holloway
Football Expert
Ian Holloway: Newcastle, Brighton and Aston Villa on a roll
Last Updated: 19/08/16 6:56am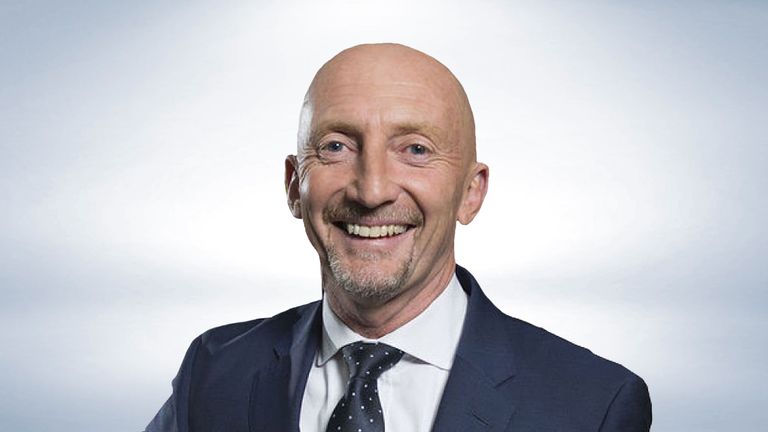 Sky Sports pundit Ian Holloway is back to give us his views on the Sky Bet EFL action.
In midweek, Ollie successfully predicted a draw between Aston Villa and Huddersfield, Norwich's win over Bristol City and a first Championship victory for Newcastle.
Here are his tips for this weekend's games...
Derby v Aston Villa - Sky Bet Championship, Saturday, 5.30pm, live on Sky Sports 1 HD
Villa are starting to make inroads into changing their dressing room. They needed to let Robbie [Roberto Di Matteo] change the mindset of their group so they could get positive again and starting believing they can win.
New signing Mile Jedinak runs the dressing room on his own, he wants to win, he's a fantastic leader and I'm much more optimistic about their chances now. I've worked with him myself and he knows how to get promoted. He's a very, very good player and it's a tremendous signing.
Ross McCormack should have been bought by a Premier League club, I think he's good enough to play at that level. He hasn't been given the chance yet but it's only a matter of time, and maybe he'll help his new team back there.
Villa are on the mend, whereas Derby are Derby. One minute they can be brilliant and the next they're not. Nigel has to get them consistent and he pointed out last week, quite rightly, that you have to go through bad times and bad results and stay strong.
They have enough talent to sink a battleship but can they piece it together?
OLLIE PREDICTS: 1-2 (Sky Bet odds 11/1)
Ipswich Town v Norwich City - Sky Bet Championship, Sunday, 12pm, live on Sky Sports 2 HD
I'm backing this to be the best game of the weekend, and I'd love to be at Portman Road to soak up the atmosphere. It should be brilliant.
Grant Ward looks to be a great signing for Mick McCarthy - I think he'll score again on Sunday - and don't write Ipswich off from gate-crashing the party come the end of the season. What a wonderful job Mick and Terry Connor have done.
It's going to be a rip-snorter, gloves-off sort of game, and I'm just edging to the home side.
OLLIE PREDICTS: 3-2 (Sky Bet odds 40/1)
Sheffield Wednesday v Leeds United - Sky Bet Championship, Saturday, 12.30pm
It's slowly, slowly for Leeds. Hopefully the tide has turned and Massimo Cellino will stick with someone.
As for Wednesday, everybody needs a bit of TLC sometimes and that's what has happened with Fernando Forestieri. He's in a brilliant place, the fans have taken to him like one of their own and let's hope what happened won't detract from that.
Wednesday did so well last year and he was a large part of it, and now they have to learn how to deal with the ups and downs. I was delighted with the player apologising and he seems a nice young man. It's easy to make a mistake when people are chipping in your ear.
This will be a tough local derby, though, and Leeds will get better with every training session under Garry Monk, so it won't be easy. I'm giving the visitors a draw.
OLLIE PREDICTS: 1-1 (Sky Bet odds 5/1)
Bristol City v Newcastle - Sky Bet Championship, Saturday, 3pm
It's a magnificent game for Bristol City fans and they deserve this sort of opposition. Everyone is buzzing at Ashton Gate, the ground is great and I've got them down to have a really good season.
They could rise to the challenge on Saturday, but I think Newcastle will be too strong after ripping that monkey off their back and beating Reading 4-1 in midweek.
It's difficult to predict things at the moment because there's no form to go on, and last year Bristol City did well against the tougher clubs, but Newcastle are my tip for the top.
On a huge Aston Gate pitch, I can see Dwight Gayle running riot.
OLLIE PREDICTS: 1-3 (Sky Bet odds 18/1)
Birmingham City v Wolves - Sky Bet Championship, Saturday, 3pm
There are some mouthwatering derbies this weekend, including this one. It's difficult to separate these two teams because Gary Rowett's side keep marching on and Wolves are a bit of an unknown quantity at the moment. How quickly will their manager settle in? Can they cope with the loss of key players?
It's a massive derby and the fans will be going crazy, but I'm afraid I'm sitting on the fence and going for a score draw.
OLLIE PREDICTS: 1-1 (Sky Bet odds 9/2)
Reading v Brighton - Sky Bet Championship, Saturday, 3pm
Chris Hughton is so consistent and he will keep Brighton ticking over. Glenn Murray is a fantastic signing for them too and if they had him last year they would probably have been promoted by now.
It's early days for Reading and their new manager, and you never know how they are going to bounce back from a heavy defeat like the one suffered at Newcastle.
OLLIE PREDICTS: 1-2 (Sky Bet odds 8/1)
Huddersfield v Barnsley - Sky Bet Championship, Saturday, 3pm
Huddersfield look to be my biggest misstep this year after the way they have started under Mr Wagner. I'm delighted for them and I love some of their signings but it's lots of humble pie for me and I'm eating it!
Barnsley have been absolutely fantastic too, but as a way of an apology to the Huddersfield supporters, I'm going to give them the win this weekend!
OLLIE PREDICTS: 1-0 (Sky Bet odds 6/1)
Walsall v Charlton - Sky Bet League One, Saturday, 3pm
Charlton have started really well and they have some good players too. For them, it's about getting that atmosphere right because it wasn't good last year.
Walsall, who will still be feeling disappointment from missing out on promotion, are a good side and it's a tough one to call. I expect a good game, but I think Charlton just edge it.
OLLIE PREDICTS: 1-2 (Sky Bet odds 9/1)
Millwall v Sheffield Utd - Sky Bet League One, Saturday, 3pm
Millwall's midweek defeat was a massive shock for me, but I think it's just a blip. Sheffield United have not got going yet, which is a big surprise, but I think Millwall will be the ones to bounce back.
There are rumours about whether they will be able to keep Lee Gregory but I hope he stays and shows a bit of loyalty because they took him from non-league and gave him a chance.
Sheffield United have to learn how to deal with the expectation of being favourites again, and that's not easy. I'm sure Chris Wilder will get them playing how he wants soon, but not in this game.
OLLIE PREDICTS: 2-1 (Sky Bet odds 8/1)
Portsmouth v Colchester - Sky Bet League Two, Saturday, 3pm
Pompey haven't won yet but I think that ends this weekend in front of their crowd. They are like a fantastic athlete at the Olympics, but maybe one that hasn't heard the bell yet and the race has started.
At the moment, they are back of the queue and just waiting to start pedalling, but once they do, they will get going. It's unlucky on Colchester, but I think this is the week Pompey get moving.
OLLIE PREDICTS: 1-0 (Sky Bet odds 11/2)