Barcelona CEO says spending cap could affect Lionel Messi contract extension
By Reuters
Last Updated: 11/01/17 3:31pm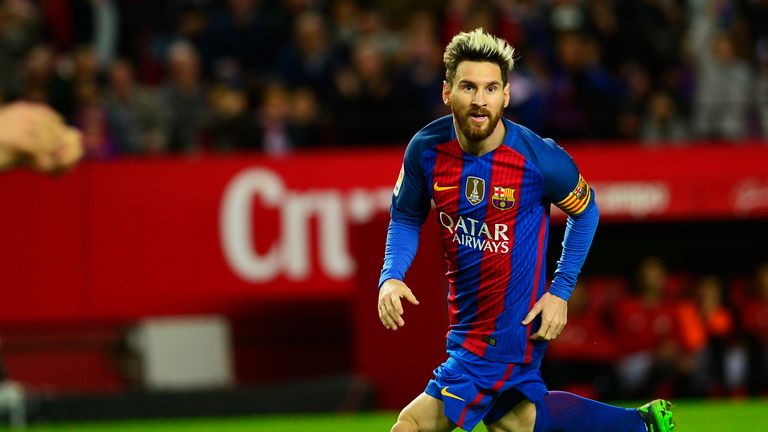 Barcelona's hopes of offering Lionel Messi an improved contract face a stumbling block because of spending caps imposed by La Liga, the club's CEO Oscar Grau said on Wednesday.
Luis Suarez and Neymar have each signed new deals until 2021 but Messi's contract runs out in 2018, giving Barca a window of 18 months to prevent him leaving the club for free.
The Argentina international earns a reported €22m (£19m) per year after tax, while Neymar and Suarez's salaries are believed to be €25m (£21.6m) after their latest contract renewals.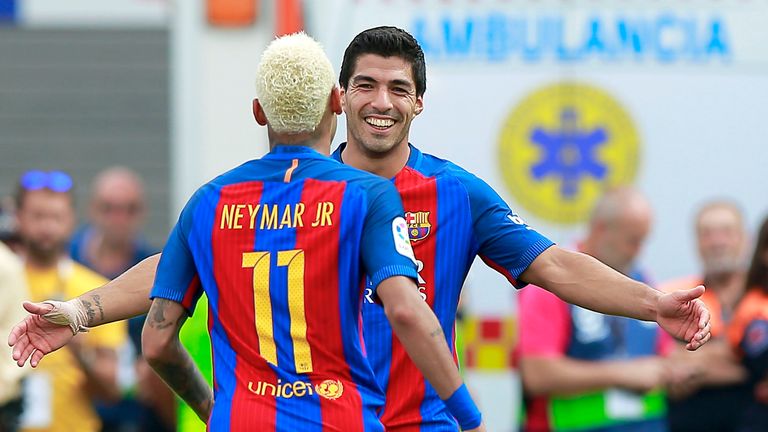 Grau said any new deal for the Argentine would put considerable pressure on the club's finances.
"Barcelona has to analyse this situation with a cold head and common sense," Grau said on Wednesday at the Forum Europa.
"Barca can't exceed 70 per cent of its budget on wages and therefore we have to make the numbers add up."
La Liga agrees budgetary limits with each club at the start of every season and its regulations, known as economic controls, prevent clubs from spending over 70 per cent of their budget on wages.
Barca's budget for this season is a record €695m (£601.7m). The Catalans pay the highest wages in Spain and the second highest in the world behind Manchester United, according to the latest publication of the Global Sports Salary Survey (GSSS).
Grau said one way for Barca to renew Messi's contract was to increase revenues.
Their latest sponsorship deal with Japanese retailer Rakuten will earn the club a world-record €55m (£47.6m) per year.
The club could also sell other players in order to create a new contract for Messi, who is the top scorer in La Liga this season with 13 goals.
"One option is to increase our revenues, as our economic strategy forecasts. We want to have the best players around, but perhaps we have to prioritise," added Grau.
"The club wants the best player in the world to stay at Barca. I would like to ease the concerns of club members and supporters but we have to use common sense."