Tubes meets Petr Cech to discuss life at Arsenal, the Premier League title race and his drumming skills...
Last Updated: 21/01/17 2:46pm
Tubes meets Arsenal goalkeeper Petr Cech to discuss life in north London, the Premier League title race, his drumming skill and much more...
Arsenal, who take on Burnley as part of Sky Sports' Nissan Super Sunday triple header, are seven points behind league leaders Chelsea.
Cech is hopeful the Gunners can catch Antonio Conte's side in the race for the Premier League title.
Here's a taste of what Cech had to say...
How are you finding life at Arsenal?
"It's a great experience and I've been enjoying my time.
"Obviously, I would be enjoying it more if we had won the title last season, but unfortunately we came second. This season, we started very well and we are chasing, but I think we still have plenty of games to play. We can still make up for the points we are missing so we are coming to a period where every game will be crucial."
Can you catch Chelsea?
"We hope. When you chase, you need to keep the pressure up so there are four teams chasing them. Then everybody needs to make sure the teams are winning, but obviously if the gap stays at seven points then it will be harder to catch them. But they have some big games coming up.
"We play them, which is going to be a crucial game for us if we are to catch them. Then you need to make sure you win all the other games because if you're not consistent then it will give the others the advantage.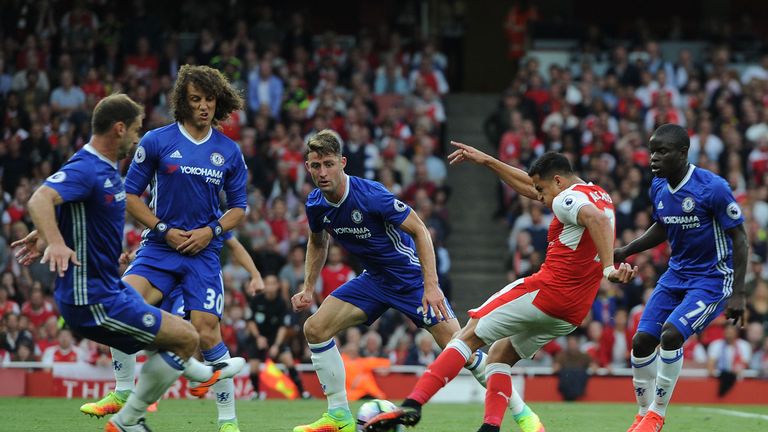 "So far, they have been doing so well, breaking all sorts of records and winning so many games in a row. They didn't start so well and then they picked up so hopefully we can find a situation where we can keep winning games and they can lose some points and we will be ready to close the gap."
What is the record or achievement that means the most to you?
"I have to go with the team trophies because in the end, if you win the title or the cup, it's more fun if you're all in it together as a team. But I am very proud of these clean sheet records and hopefully the number will grow.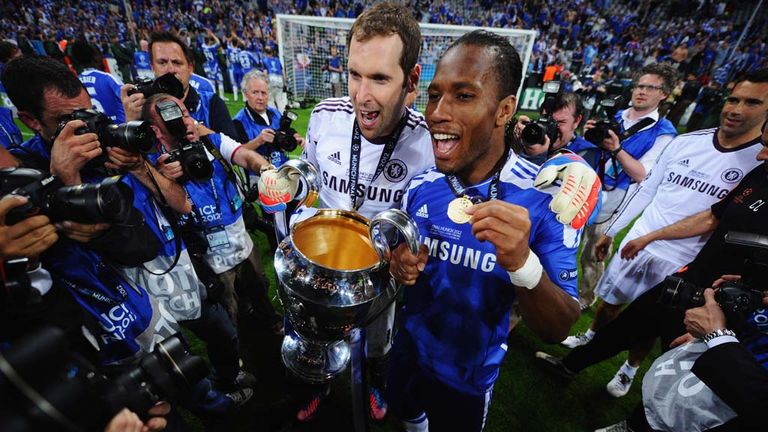 "What I like about it is every clean sheet helps you to win points and trophies so it is as important. If you look at it like that then I am even happier."
Where are your trophies?
"We used to make little replicas of every trophy we won. I have all these replicas of the trophy and the engraving of which year I won it. There is still room for more and hopefully that will be filled by the end of my career."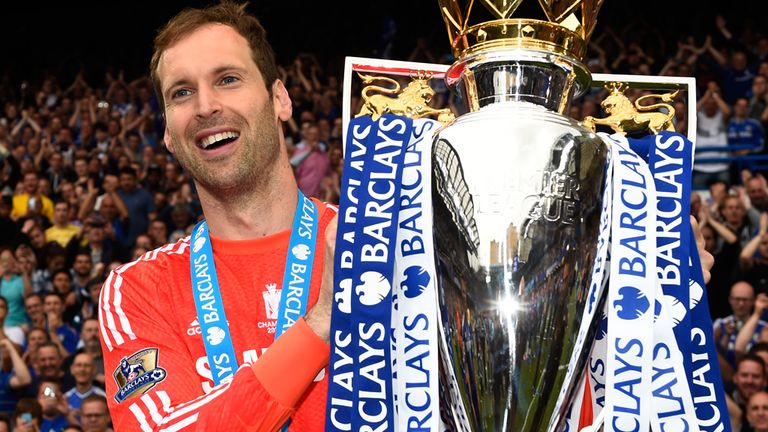 When did you start learning to play the drums?
"I started playing the drums in March 2011. Prior to that, me, Carlo Cudicini and Hilario had a dinner and we ended up at Carlo's flat. He had this rock band set up for his games console and Carlo plays the piano really well, so we gave it a go and I played the drums.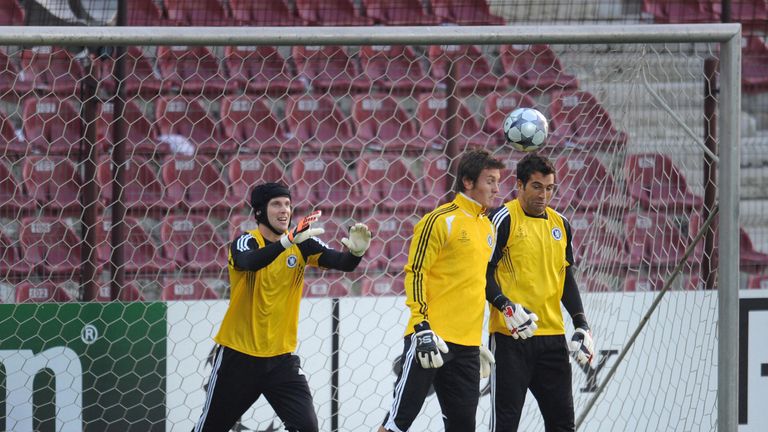 "I bought a digital drum kit and I started to play along just for fun. I came to a point where I wanted to be able to play every song I wanted to. No matter when you start, there is always a possibility to learn something. I played a few gigs with a real band and sometimes, I have fun."
Will you start a band after football?
"If I keep practising and keep doing a good job, maybe one day I will be good enough to have a real band. But as it goes now, it's all about football and when I win a few more trophies, then I can think about music."
Arsenal face Burnley on Super Sunday, coverage starts on Sky Sports 1 from 11.30pm