Rangers interim boss Graeme Murty insists he is not feeling the pressure at Ibrox
By Allan Valente
Last Updated: 17/02/17 6:23pm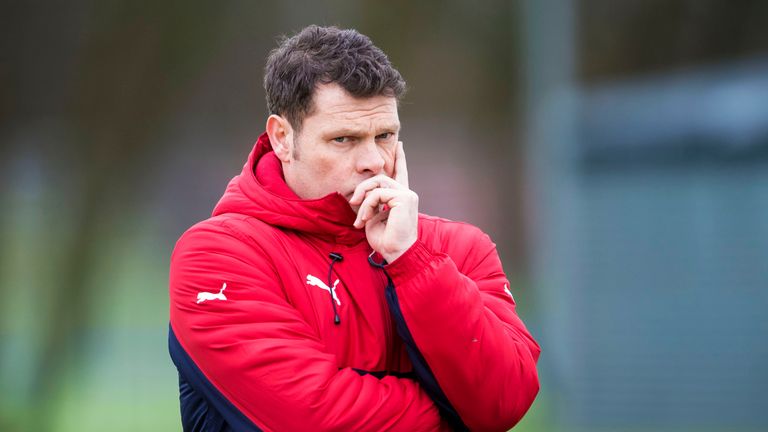 Rangers interim manager Graeme Murty insists he is not feeling the pressure of bossing the Ibrox side ahead of their trip to Dundee on Sunday.
The club's U20s coach presided over a Scottish Cup win against Morton last weekend following Mark Warburton's surprise exit and will remain in charge at Dens Park where defeat would dent ambitions of displacing Aberdeen in second spot in the Premiership.
Murty knows how drastic the consequences are for the club but says he is ready to deal with whatever comes his way ahead of the Dundee clash, which is live on Sky Sports 1.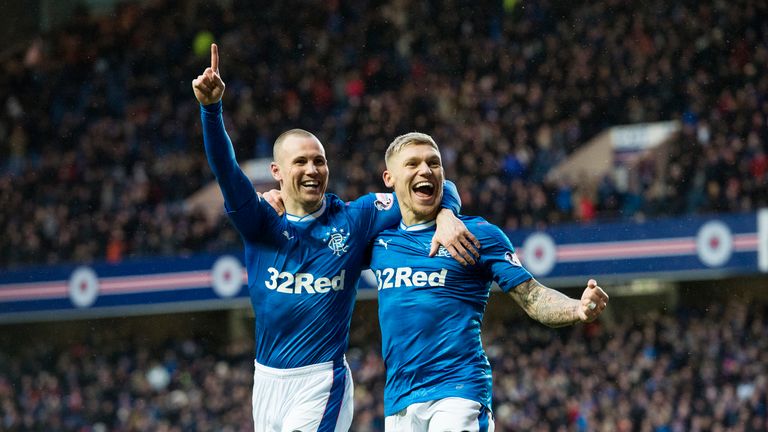 "Pressure comes when you acknowledge the possibility of failure," he said at his news conference. "What do you guys think failure is for me and my role? It's different when it's a permanent manager. The only failure that I can see is not being impactful on the players.
"I'm not looking three or four months down the line. I'm just looking at making sure the players walk out onto the pitch clear of negative thoughts and ready to be excellent. That's all.
"There are consequences for the club but does that add pressure? No, you just have to deal with things. I've said to the players it's about reactions. You have to react to what occurs in the game and afterwards.
"I'll be held accountable if we don't win. That's fine. I've been held accountable before and that's fine. It's the nature of the beast. If you don't want to be in this business, then don't be in the business."
While the Ibrox board examine their list of potential replacements for Warburton, managing director Stewart Robertson has told Murty he will be in charge for the "foreseeable future" which has raised the prospect that he could still be in the post when Rangers travel to Celtic on March 12.
Asked if he would be daunted by that challenge, the 42-year-old said: "Absolutely. You look at the history behind the clubs, you look at the way they are playing at the moment then you would be daunted.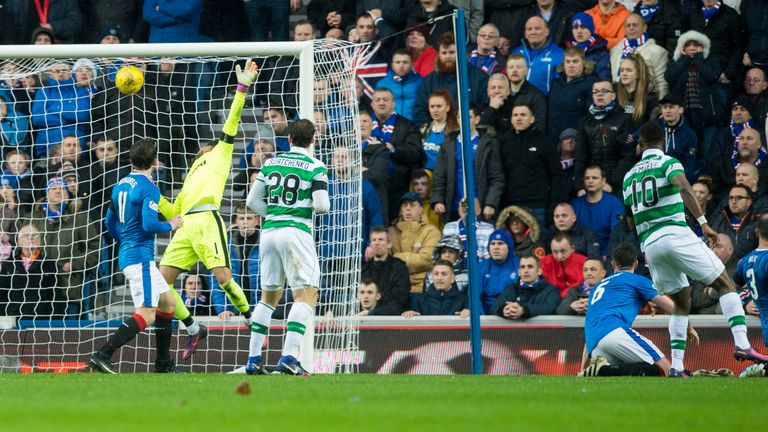 "But I always had the feeling when you go to a big stadium and you are the underdog, there was no better feeling than walking out with a good result.
"However, I think it would be incredibly arrogant and presumptuous of me to even look that far forward. I'm just cracking on with what I'm doing, then we'll see what happens after the game."
Murty started out with Warburton's preferred 4-3-3 formation against Morton before going with a two-man strike force late on in the cup win and he said any further changes would not be rushed.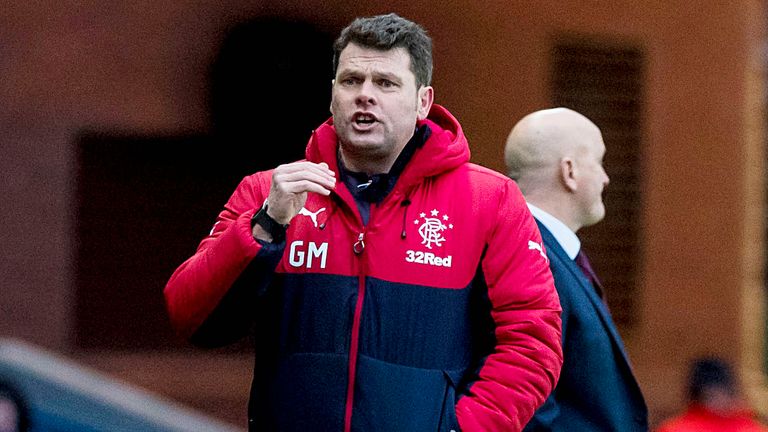 "It will be gradual," he added. "There are very good players here in the squad. The style of play we have is very possession based - but that's all the things we have done all the way through the academy.
"It's about dominating the ball and making sure we get it back quickly. The changes I've made haven't been about style, they're about my personality. That's what the difference is. I do things slightly different to the previous manager and I can't try to be him.
"So I've said to the players I will try to make the disruption as minimal as possible, but this is me and how I work."