Barcelona's recurring problems were exposed by PSG and can be exploited by Atletico Madrid
By Guillem Balague, Adam Bate & Adam Smith
Last Updated: 25/02/17 4:45pm
Barcelona's 4-0 humbling at the hands of Paris Saint-Germain last week shocked a lot of people, but it should not have come as too much of a surprise to fans of Revista.
The flaws in Luis Enrique's side have been evident for some time now with Real Sociedad, Atletico Madrid, Real Betis and Leganes exposing their frailties in recent weeks.
Those problems were ruthlessly laid bare by Unai Emery and his team in Paris as Barcelona really paid the price for their over-reliance on the front three.
Between them, Lionel Messi, Luis Suarez and Neymar have scored 69 per cent of Barcelona's goals this season. That is far more than the top three scorers at La Liga's other top clubs contribute.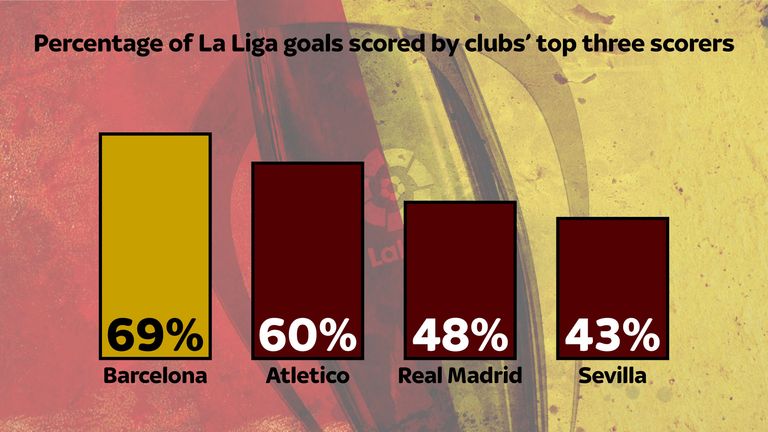 They have been so prolific for the club but when they don't fire, Barcelona often struggle.
And against PSG, they could not get them out of trouble.
Messi, Barcelona's top scorer in the Champions League this season, didn't touch the ball once in the opposition box in the whole game. That symbolised how PSG stopped Barcelona feeding their key man in important areas of the pitch.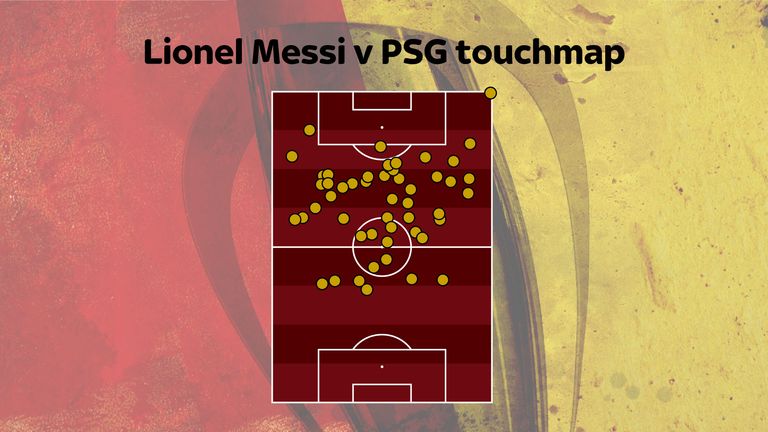 Close down Messi and cut off the supply to Luis Suarez. That's what PSG did. And it has been an issue for Barcelona for some time.
The build-up from midfield - essential to Barca's success in the last decade - is no longer as good as it should be.
Enrique has used 15 different combinations in midfield in the league this season as he searches for a solution but the three he used in Paris - Sergio Busquets, Andre Gomes and Andres Iniesta - have scored one goal between them in 82 appearances this season, and that was by Iniesta in the 7-0 win over Celtic.
The midfield is not doing enough and Busquets, in particular, is suffering.
The shift in style hurts him more than most with his passing numbers declining steadily over the past five seasons.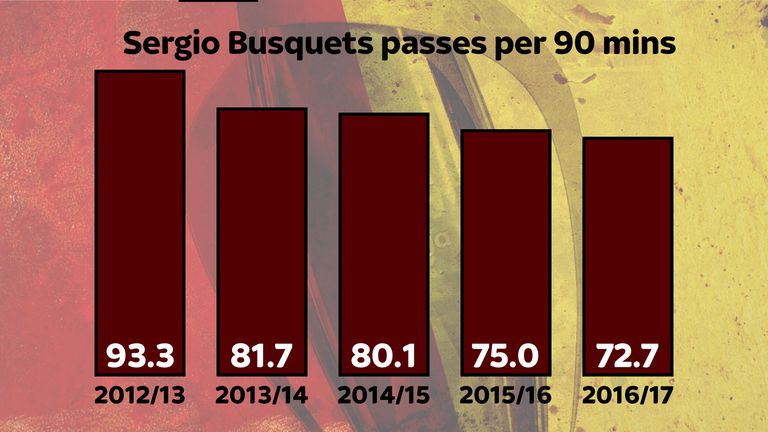 There has been a clear shift in style at Barcelona since the days of Pep Guardiola. Then, it was all about patient build-up play through the centre of the pitch. Now, under Enrique, they look to get the ball forward to the front three as quickly as possible, bypassing the midfield.
Busquets and the ageing Iniesta also appear unable to provide protection for a vulnerable defence. It is no coincidence that Barcelona have never had a heavier Champions League defeat.
They also conceded 10 shots on target in Paris, equalling another record, and back in La Liga they are conceding 0.83 goals per game this season more than ever under Enrique.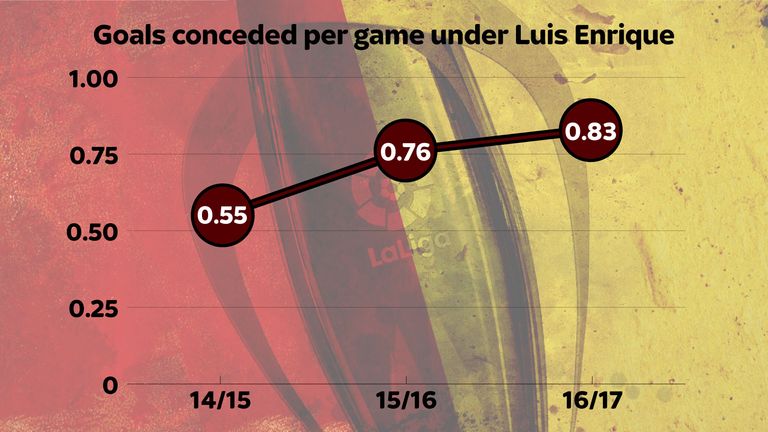 It seems to be two teams in one at the moment. There is the one represented by Messi, Iniesta and Busquets, who admitted they had been beaten tactically by Emery.
And then there is the one represented by Neymar, Suarez and Ivan Rakitic, who are happier with a more direct approach.
Control versus directness.
That balance has worked for Enrique before as he has been able to surprise opponents but now even key players wonder whether he will stay as they feel a need for new impetus.
So the big question this coming weekend is whether Diego Simeone's Atletico Madrid can exploit these weaknesses in what is surely Barca's final trip to the Vicente Calderon.
Atletico have some difficulties, too, and, unlike their opponents, do not go into Sunday's game having had a week to prepare, due to Champions League commitments of their own.
It is the eighth match between the sides in two seasons and Barca have had the better of it with five wins to Atleti's one. But look deeper and they have all been close contests.
In fact, unlike Barcelona, Simeone's side have scored in the last seven of those games and never once conceded more than two goals.
With Enrique's defence vulnerable and PSG having shown how to stop their attacking cohesion, do not be surprised if Atletico add to the pressure on the Barca coach this Sunday.