Scottish wrestler Grado had a go at imitating Britain's most infamous pie-eater at Tuesday night's Netball Superleague match.
Just as Tracey Neville was being interviewed on Sky Sports, Grado 'did a Wayne Shaw' and ate a pie in camera shot, copying the Sutton goalkeeper whose antics have landed him in hot water.
Shaw has resigned from the non-league club after the Football Association and the Gambling Commission opened investigations into his pie-eating during Monday night's 2-0 FA Cup fifth-round loss to Arsenal.
A British newspaper's betting company, which sponsored Sutton United for the game, offered 8/1 odds that Shaw would eat a meat pie during the match.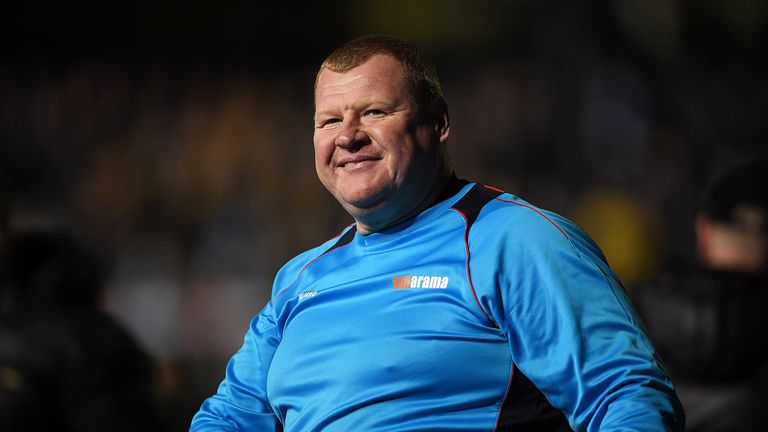 And, after Sutton had used all their substitutions and there was no chance he could be brought on, Shaw was shown on the BBC coverage eating a pie while he sat on the bench.
Sutton manager Paul Doswell told Sky Sports News HQ on Tuesday afternoon: "I woke up this morning and a mini-crisis had started.
"We realised the implications of what had happened, with regards to the FA and the Gambling Commission, and unfortunately Wayne has resigned from his position on the back of that."