The best images and social media reaction from Barcelona's remarkable Champions League victory over PSG
Last Updated: 09/03/17 2:46pm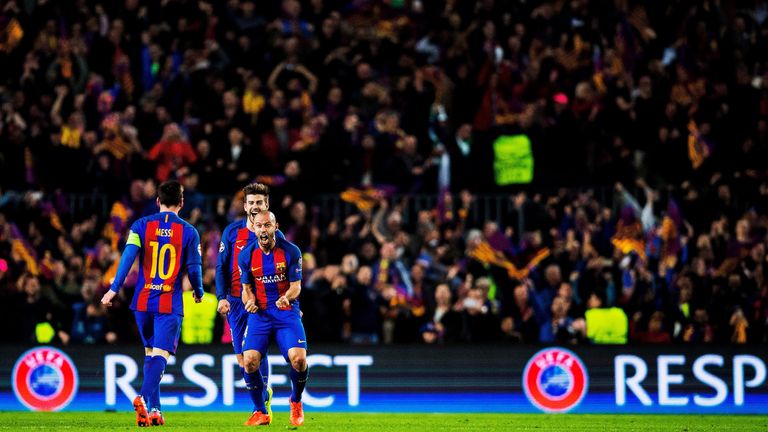 We take a look at some of the best images and social media reaction from Barcelona's stunning Champions League victory against Paris Saint-Germain.
Luis Enrique's side scored three times in the final seven minutes on Wednesday to advance past PSG 6-5 on aggregate, having overcome a 4-0 first-leg deficit.
Neymar struck in the 88th and 91st minutes before setting up Sergi Roberto for the crucial sixth goal in the 6-1 second-leg win, capping a hugely dramatic night at the Nou Camp.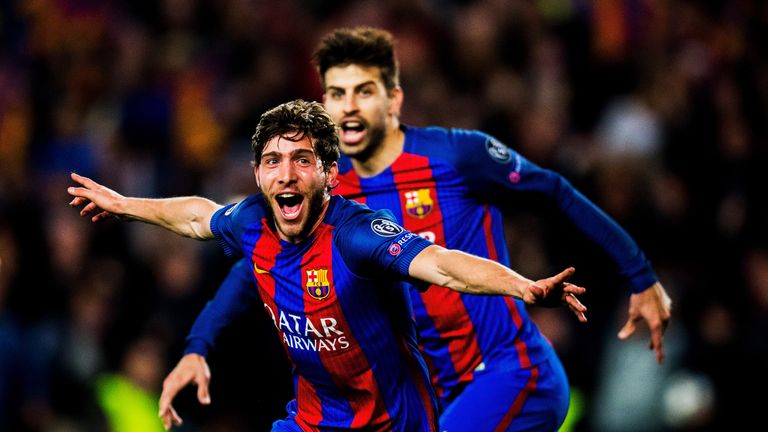 Lionel Messi scored Barcelona's third from the penalty spot but was largely kept in check by PSG.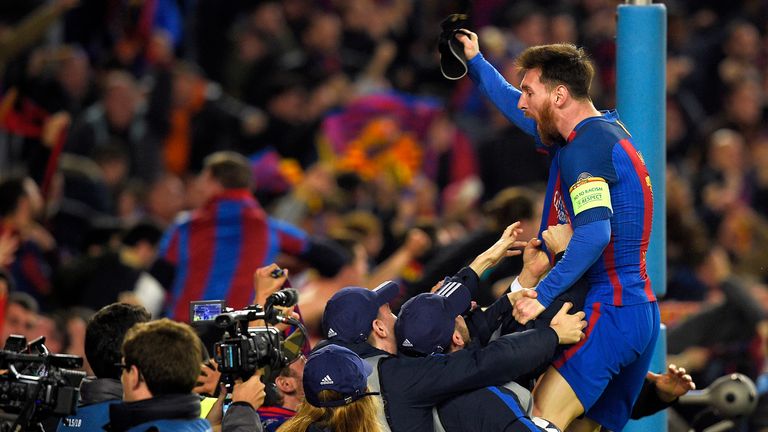 Luis Enrique, who is set to leave Barcelona at the end of the season, said his side always believed they would advance.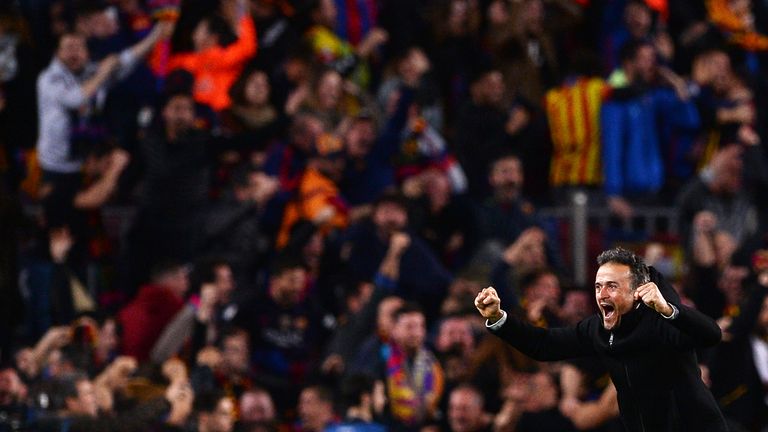 A number of Barcelona players posted on their social media accounts after the game - Neymar's translates to, "You respect our history, understand?"
Neymar was Barcelona's outstanding player on the night, scoring two, winning a penalty and assisting Roberto's dramatic strike.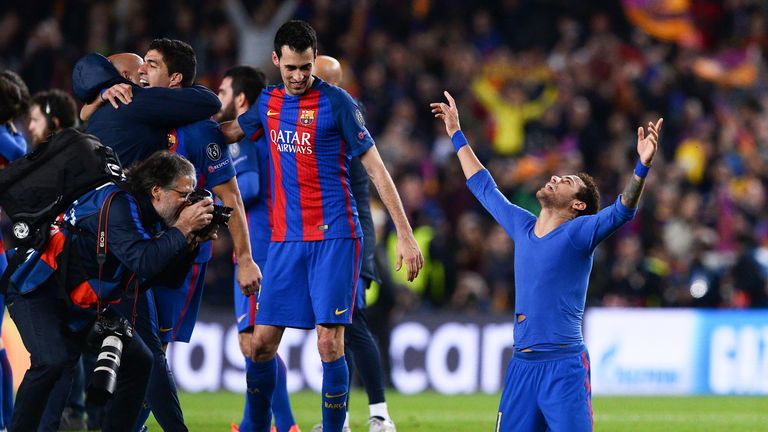 Paris Saint-Germain became the first team in Champions League history to lose a four-goal first-leg lead.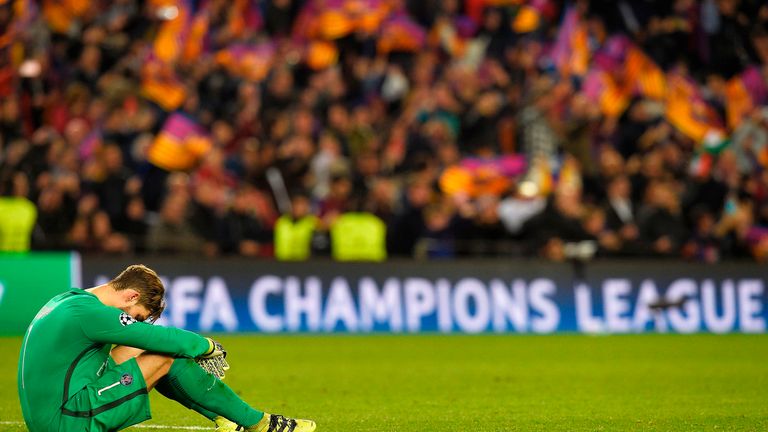 Barcelona kept their treble hopes alive as they compete for the Champions League, La Liga and Copa del Rey titles.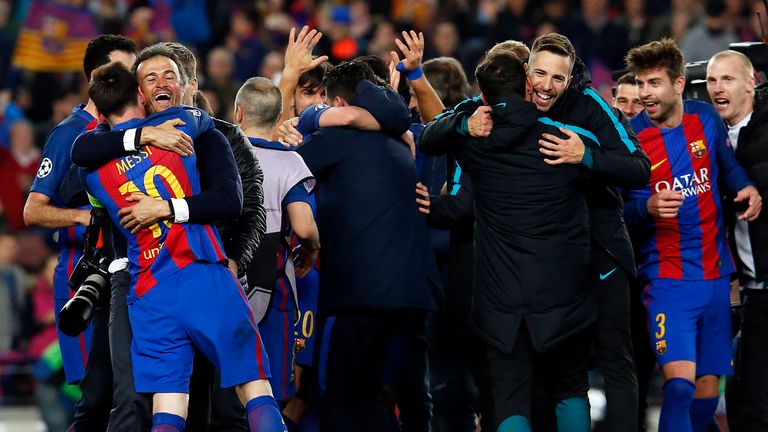 Neymar mocked Adrien Rabiot on Instagram after Barcelona completed their remarkable comeback.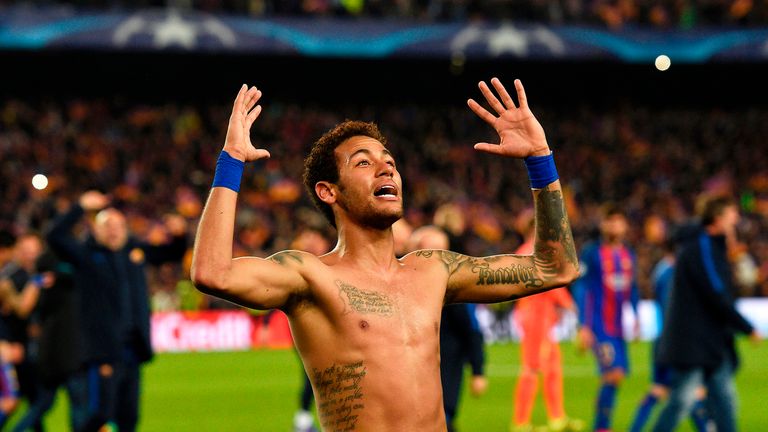 Luis Suarez scored and won a controversial late penalty to help Barcelona reach the Champions League quarter-finals.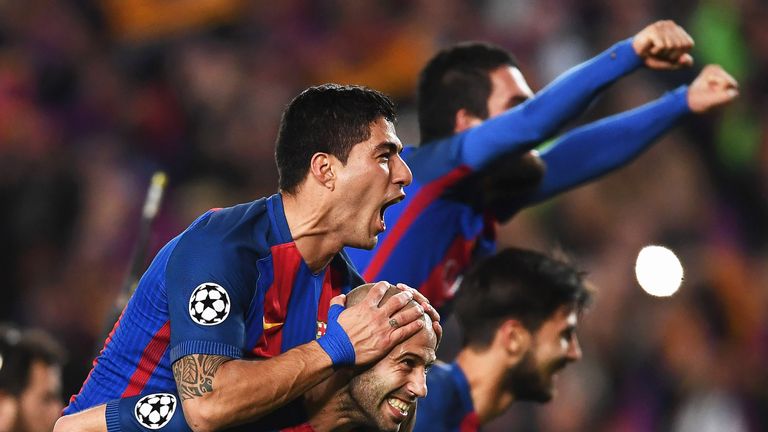 Barcelona are now among the favourites to win the Champions League having last won the title in 2015.