Jermain Defoe forced my hand, says England boss Gareth Southgate
By Michael Kelleher
Last Updated: 17/03/17 6:57am
Gareth Southgate felt he had little choice but to hand "phenomenal" Jermain Defoe an England recall after more than three years in the international wilderness.
The 34-year-old striker is set to feature for England for the first time since coming on as a substitute against Chile in November 2013.
It is just reward for Defoe, who has been in outstanding form for the Premier League's bottom side Sunderland with 14 goals and Southgate has been watching closely.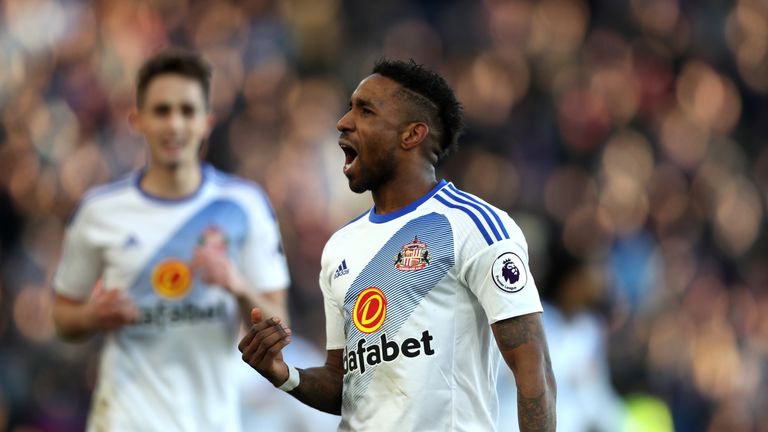 "Year after year he is phenomenal but particularly this season in a team that perhaps aren't creating as many chances as other teams," Southgate said, whose England side will play a friendly against Germany in Dortmund on March 22 before the World Cup qualifier against Lithuania at Wembley on March 26.
"His strike rate is outstanding so I didn't want to just look at his age and think 'he is finished with England'.
"He is somebody that is immensely proud to have represented England at every age group.
"I think you get young players with a point to prove and older players with a point to prove. I think he still feels that.
"He warrants the call-up. I have to look at getting results short, medium and long-term. With this squad, we are definitely nodding towards the future with some of the decisions that we are making.
"But also you need senior players around that to educate some of the younger ones to show them some of the things they need to learn and also the competition is important."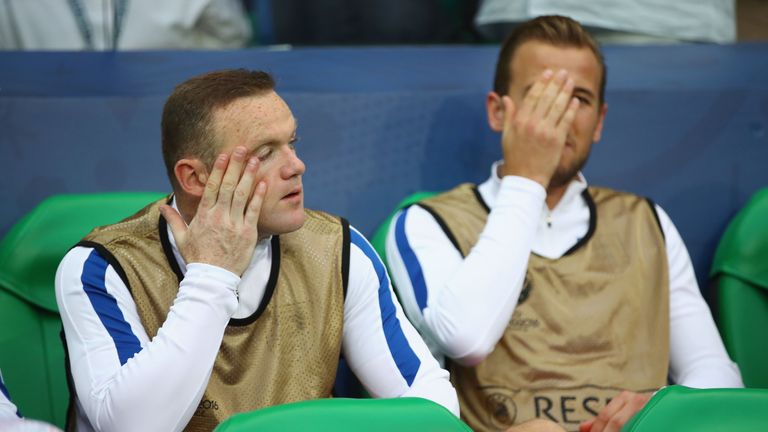 Defoe has taken advantage of injuries to Harry Kane, Daniel Sturridge and Wayne Rooney as one of three strikers in England's squad alongside Jamie Vardy and Marcus Rashford.
England captain Rooney missed Manchester United's FA Cup defeat to Chelsea after being involved in a training ground collision with Phil Jones.
Southgate revealed Rooney is recovering and may be fit enough to feature against Middlesbrough this weekend but he felt it was best for him to stay with United given how little he has played in recent weeks.
"I have talked with Wayne and I think there is a chance he is fit for the weekend," Southgate said.
"But the injury coupled with the fact he has really not had a lot of game time recently and others have in that area of the pitch has sort of determined my decision on that one."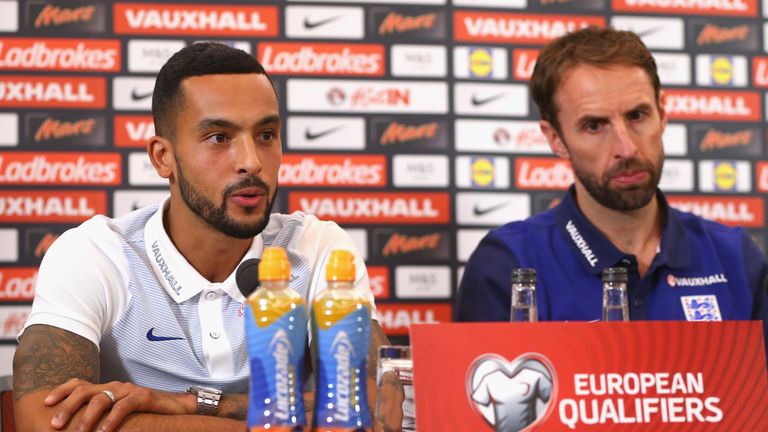 One of the most notable omissions from the squad is Arsenal's Theo Walcott - who has scored eight Premier League goals this season - and Southgate admits it was a difficult call to leave him out.
"I think Theo has a really valid claim for being included," Southgate admitted. "He has scored a lot of goals for his club. He has obviously played a lot with England.
"I didn't see him featuring in the games this week so in terms of having him in the longer squad, I wanted to look at one or two other players I don't as much about.
"That is a really tough call on him and one I don't expect him to be chuffed to bits about but, as I say, I wanted to look at a couple of others.
"He is still very much in our thinking. If he keeps playing well for his club there is no reason he can't force his way back in as Michail Antonio and Alex Oxlade-Chamberlain have done this time."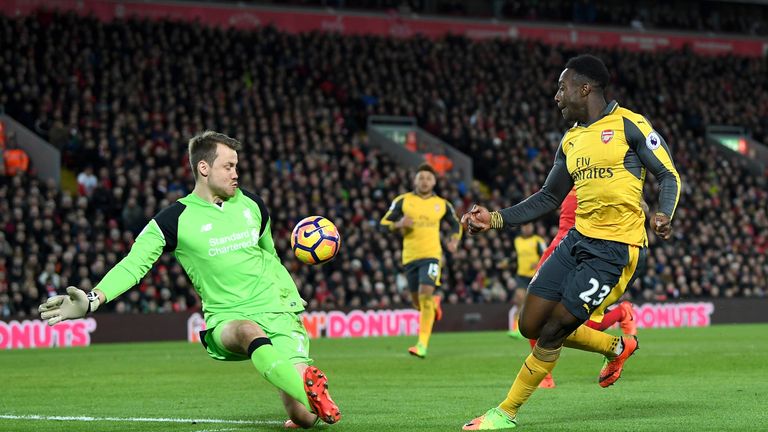 Southgate also resisted the temptation to call up West Ham striker Andy Carroll or Arsenal's Danny Welbeck.
Carroll has scored five Premier League goals since returning from a lengthy injury layoff in December while Welbeck scored his first league goal of the season during Arsenal's 3-1 defeat to Liverpool on March 4.
Southgate explained: "Andy [Carroll] I don't think has played enough. It's a bit like Danny Welbeck. Danny Welbeck is a player I really like but at the moment he is a little bit short of match minutes but certainly somebody that would be in our thoughts."