WATCH: Graeme Souness and Jamie Redknapp debate Dele Alli's penalty for Tottenham
Last Updated: 19/03/17 5:20pm
Was Dele Alli clever or merely caught when winning a penalty for Tottenham on Sunday? Graeme Souness and Jamie Redknapp have differing views...
The pundits discussed the incident during the half-time analysis of Spurs' 2-1 win against Southampton, after the midfielder won and then converted a penalty in the first half after tangling with Steven Davis.
While both Sky Sports pundits agreed that it was a penalty, Redknapp believes that the England international knew what he was doing with his body to win the spot kick.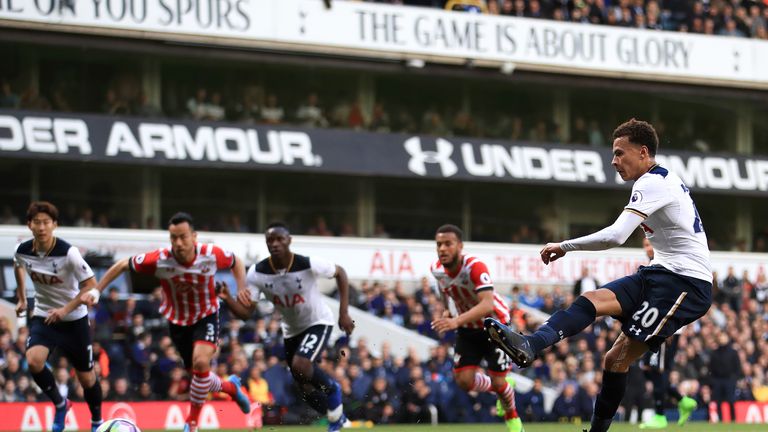 "It's clever - he knows that he will get there ahead of him. It's a penalty but he sticks his leg into Davis," he said on Nissan Super Sunday.
However, Souness thinks that the foul was entirely on Saints skipper Davis, calling the challenge 'wild and reckless'.
But who do you agree with? Hit play on the video above to see the full analysis from Redknapp and Souness.