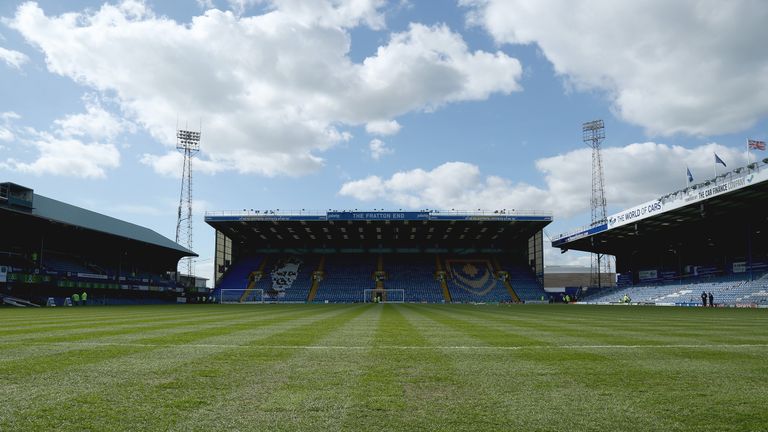 Portsmouth have assured their supporters they have a "robust plan in place" to deal with any potential takeover following reports American billionaire Michael Eisner is interested in buying the club.
Eisner's net worth was summarised at $1bn by Forbes magazine in 2015, ranking him 11th in their "Hollywood's richest power brokers" list.
The Pompey Supporters' Trust are currently the majority stakeholders in the Sky Bet League Two club and they admit it is "their duty to listen to any serious and credible offer".
Portsmouth became the first club in Premier League history to enter administration in 2010 as they began their slide down to the Football League's bottom tier.
They entered administration once again in 2012 and exited a year later with the club in League Two.
"We would like to assure all shareholders and supporters that we have a robust process in place to deal with any potential offers of investment," a club statement read.
"If we reach a point where such an offer of investment into the club is made, then ultimately it will be for all our shareholders - of which the PST is the single largest - to decide whether such new investment would be in the club's best interest.
"We believe this to be the true definition of a fan-owned club, allowing those supporters who have invested to have the final say on the future direction of the club.
"We will make no further comment at this stage and assure all fans that, as always, we continue to work in the best interests of Portsmouth Football Club."
PST statement read: "A club such as ours, with its incredible fan base, is bound to attract interest from possible buyers, and it is our duty to listen to any serious and credible offer for the football club.
"If there is a serious and credible offer, our shareholders will decide the outcome.
"The three PST Directors of Portsmouth Community Football Club will be fully involved in discussions.
"We understand how much owning your club means and retaining an ownership stake will be central to any discussions we enter in to."
Sky customers can now upgrade to Sky Sports and get 12 months for just £18 per month. Upgrade now!