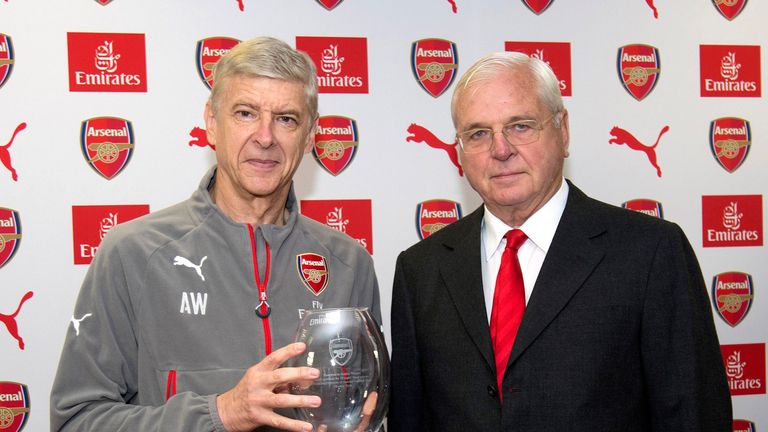 Arsenal chairman Sir Chips Keswick played a straight bat when grilled about Arsene Wenger's future.
Keswick did not give much away on whether he thinks the Frenchman will be at the Emirates next season in a rare interview as he left a Premier League meeting in central London.
But he did admit it had been a "disappointing" season after a bright start.
It comes after Wenger revealed in his press conference ahead of the Super Sunday showdown with Manchester City that his future at the Emirates "had not been sorted completely".
Watch the video above to see the Arsenal chairman's reaction when asked by Sky Sports News HQ's chief reporter Bryan Swanson about Wenger.