Chris Wood names his toughest opponent, career highlight and more on the EFL Weekly podcast
Last Updated: 01/04/17 7:30am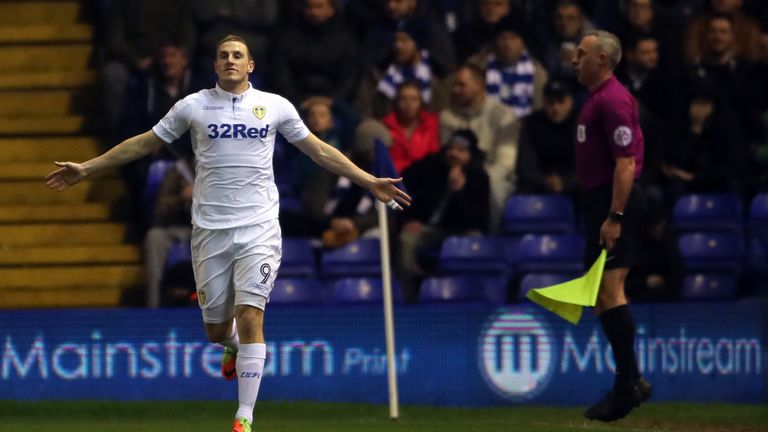 Leeds striker Chris Wood took on our '10 to tackle' on the latest edition of the EFL Weekly podcast.
The New Zealand international leads the Championship with 24 goals this season and was recently nominated for the league's Player of the Year award.
He answered 10 quickfire questions as we got to know him a little better ahead of Leeds' big Championship clash with Reading, live on Sky Sports on Saturday evening...
What do your team-mates call you?
Woodsy is my nickname. Growing up, my dad was Woody so I got given Woodsy. I like it better to be honest!
Who is the biggest character in the squad?
Barts [Kyle Bartley] and Luke Ayling are probably the terrible two! They are no longer house-mates but they are tight - like an old, married couple at times! They are both good lads too and they have added so much to the squad.
What makes Leeds special?
I think everyone knows. It's the fanbase. You can see how big it is and over the course of the club's history, it's massive.
The highlight of your career so far?
This season hasn't been too bad but it's probably playing in the World Cup for New Zealand. It was a time I'll never forget and hopefully, one day, I'll get back there.
Your squad number and the significance behind it?
I wear No 9 - it's the number I have always wanted to have. Alan Shearer is a hero of mine, he was a proper striker.
Which team do you support?
Chelsea. My sister is partly named after the club. My dad grew up supporting them and I followed him.
Who is the best player you have played with?
Ryan Nelson has to be up there. He was quality. He has been phenomenal for our national team throughout his career. A brilliant player.
Toughest opponent so far this season?
The Newcastle centre-halves were quite tough. They were decent. Brighton's pair down in their backyard were very difficult too. They put up a good fight.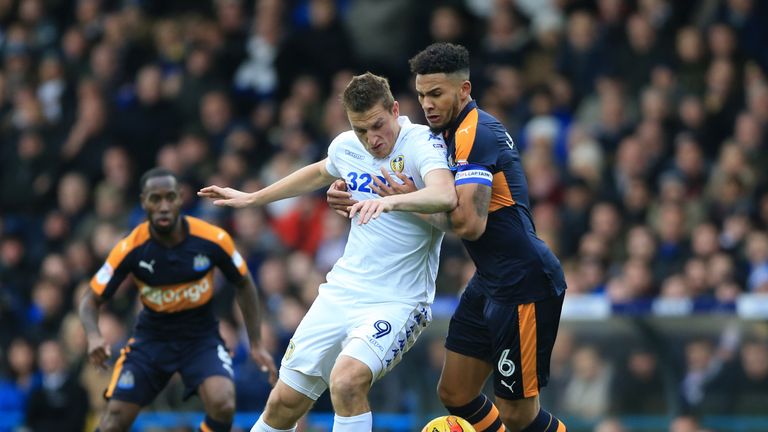 Your initiation song when you joined Leeds?
I didn't really do a song, I did the Haka! Initially you're singing at the same time but it's more dancing so it's a nice little treat for the lads. Something a bit different anyway.
Where will Leeds finish this season?
I don't have a clue - we will do what we can and keep fighting.
Sky customers can now upgrade to Sky Sports and get 12 months for just £18 per month. Upgrade now!