Jurgen Klopp believes Liverpool title hopes scuppered by injuries
By James Dale
Last Updated: 21/04/17 8:33am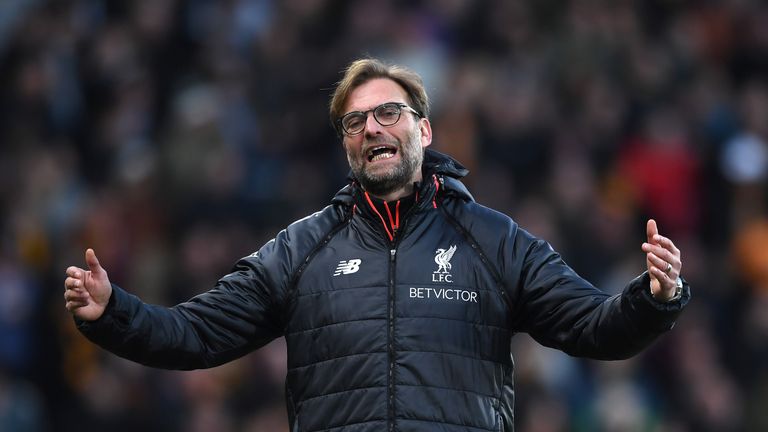 Jurgen Klopp believes Liverpool would be challenging for the title alongside Chelsea had injuries not hampered his side.
Liverpool face Crystal Palace on Sunday, live on Sky Sports 1 HD, with Klopp facing a potential defensive crisis as three of his usual centre-backs - Joel Matip, Ragnar Klavan and Lucas Leiva - are all doubts for the fixture, which will likely see the club's former striker Christian Benteke lead the line for Palace.
The Reds remain unbeaten when Matip and Dejan Lovren have been partners in central defence, but Klopp may have to draft in 19-year-old Joe Gomez to cover his current list of absentees.
The Liverpool boss has been left wondering what might have been had he had a full squad to choose from throughout the season, with his side sat nine points behind Premier League leaders Chelsea.
"I think we can all agree that if we could have played our first 12 or 13 for the whole season, and we are only six, seven, eight points away from the very interesting region of the table, then it's not unlikely that it could have worked," said Klopp.
"But it's not important now because we don't know for sure. It's not allowed to look back. We have to find a line-up solution for the next game.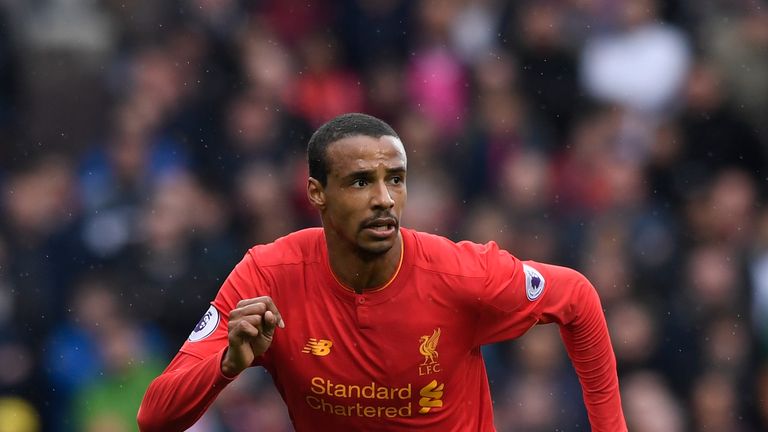 "What I can say is that we really need all our passion in a situation like this. I said a few days ago that it's not about playing the best football, it's about getting results. Most of the time it works if we've got a good plan but the passion is really important.
"We need all the passion from the stands. It's Anfield. We've had two away games. It feels like we last played here eight weeks ago or something, but it was only two or three weeks. Now we are back."
Midfielders Adam Lallana, Sadio Mane and Jordan Henderson have all missed significant periods of the current campaign due to injury, but Klopp maintains his high-intensity 'Gegenpressing' tactics are not to blame.
"It's different reasons," he said, when asked why Liverpool have endured so many fitness issues. "The problem I cannot say exactly. Look at the injuries we've had - not a lot of muscle injuries which is always a sign of intensity.
"It's not the moment in the season where we are having the hardest training or whatever, so it's all about individual situations.
"We have managed Roberto Firmino the last few weeks, kept him out of a few sessions, so it's not that. If it happens in the game it is different. Lucas got a knock [against West Bromwich Albion], not serious, played until the end, a few problems, similar with Joel [Matip].
"That's the situation. Adam, Daniel [Sturridge] and so on - lots of different things. Sadio and Phil [Coutinho] long-term injuries from challenges. It's not about the day-to-day, it is just unlucky. That is the best word."