Chelsea defender David Luiz loves Tottenham's 'monster' side
By James Dale
Last Updated: 21/04/17 1:16pm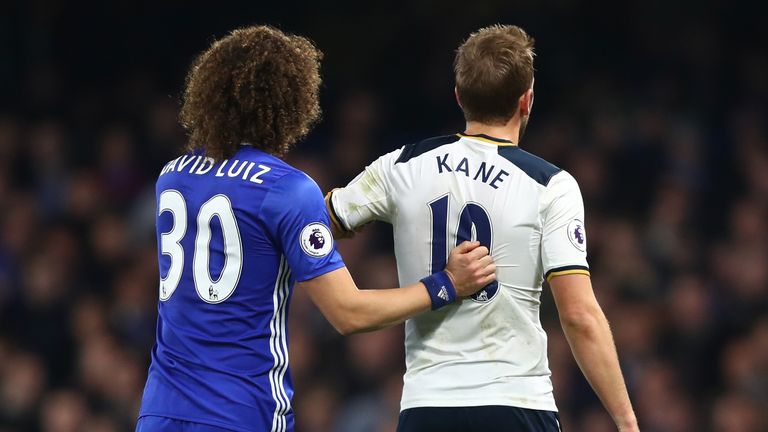 David Luiz has admitted he loves Tottenham's "monster" starting XI, but says Chelsea have some beasts of their own.
Antonio Conte's Chelsea lead Tottenham by four points with six games remaining in the hunt for the Premier League title, while the two London rivals will face off at Wembley in their FA Cup semi-final on Saturday.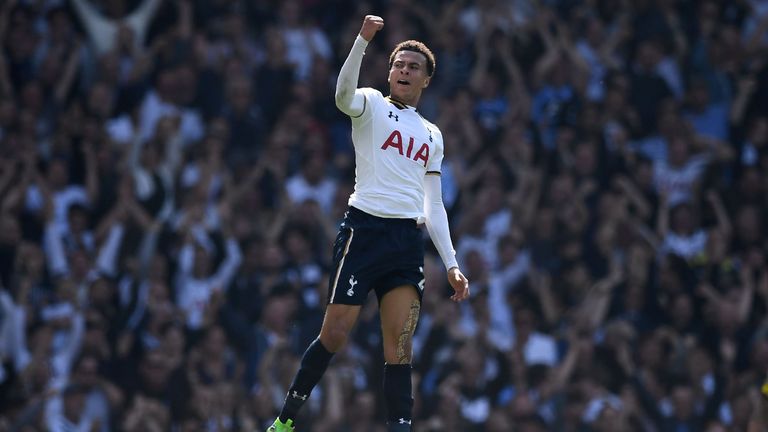 Spurs head into the game in stronger form having won their last eight matches in a row, conceding just two goals in their last six, and Luiz believes Chelsea will be doing battle with an almost super-human opposition when the sides meet this weekend.
"For me they are an amazing team with an amazing coach in Mauricio Pochettino," Luiz told the Evening Standard. "They are the best physical team in the League. All 11 players are monsters. I love that team.
"It will be a difficult game for us. We need to be ready to play against one of the best sides in this league. But it was always going to be hard when you reach a semi-final."
Chelsea and Spurs players dominate the recently-announced PFA Premier League Team of the Year, with each side having four players in the final XI.
N'Golo Kante is expected to pick up the overall Player of the Year award, and Luiz believes his team-mate represents a different challenge to Spurs.
"Chelsea also have some monsters and play like a monster like N'Golo Kante," he added. "We have different kind of monsters.
"It will be a fantastic game, both clubs are in amazing shape. It will be a top-quality match to watch and you have to play top quality to win."