Notts County Ladies have folded just two days before they were due to travel to Arsenal in their first match of the Spring Series.
The 2015 Women's FA Cup finalists had England internationals Laura Bassett, Carly Telford, Jo Potter, Jade Moore and Rachel Williams on their books.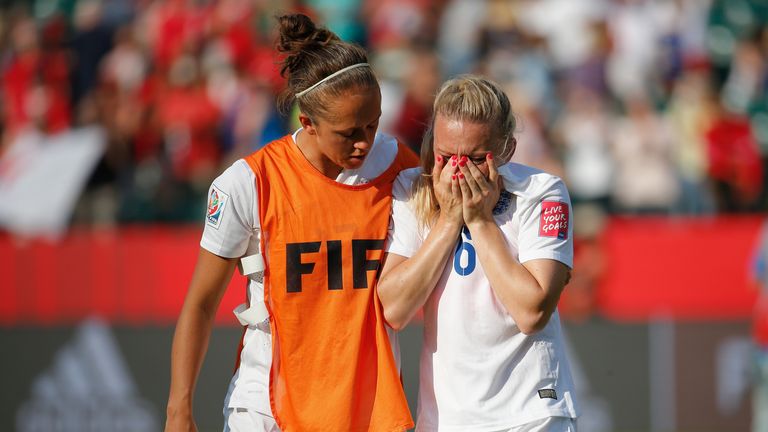 They have formally withdrawn from the Women's Super League after chairman and owner Alan Hardy admitted defeat in his bid to save the club.
Chairman and owner Alan Hardy, who completed a takeover of beleaguered Notts County in January, said in a statement he had "left no stone unturned in his bid to save the club".
"I am devastated that we cannot continue the Ladies project but the numbers simply do not stack up. Continuing would have been little short of financial suicide," the statement read.
"I wish to be totally transparent with supporters about the sums of money involved here.
"When I took over the club, HMRC and other creditors had in excess of £350,000 of unpaid liabilities.
"Additionally, I was extremely concerned that to operate Notts County Ladies for the current season was going to cost us approximately £500,000 - a figure principally made up of player and coaching salaries.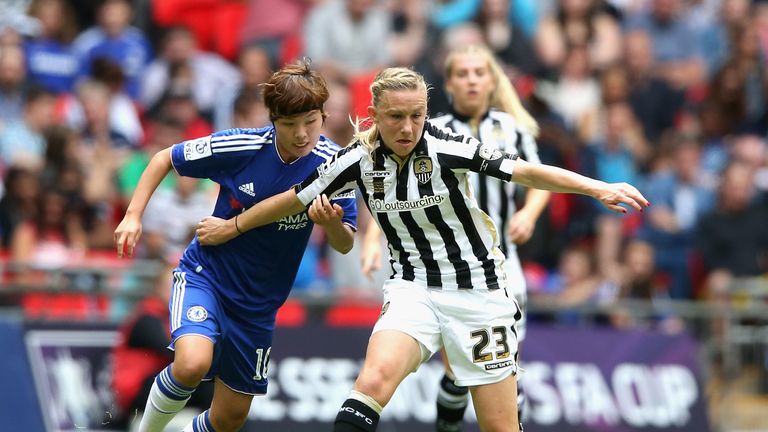 "Our total projected incoming revenue from attendances and sponsorship was £28,000.
"I have been tremendously impressed by the passion and enthusiasm shown by everyone connected with the Ladies set-up - manager, players and backroom team.
CANNOT BELIEVE WHAT I HAVE JUST WITNESSED!!! NOTTS COUNTY LADIES NO LONGER EXISTS!!! 💔💔💔

— Carly Telford (@carlytelford1) April 21, 2017
"They have represented Notts County with dignity, success and the utmost professionalism over the past three seasons. But the fact remains we simply cannot fund such a huge operating loss.
"It's a very sad day for me personally and supporters should rest assured I have left no stone unturned in my quest to save the club.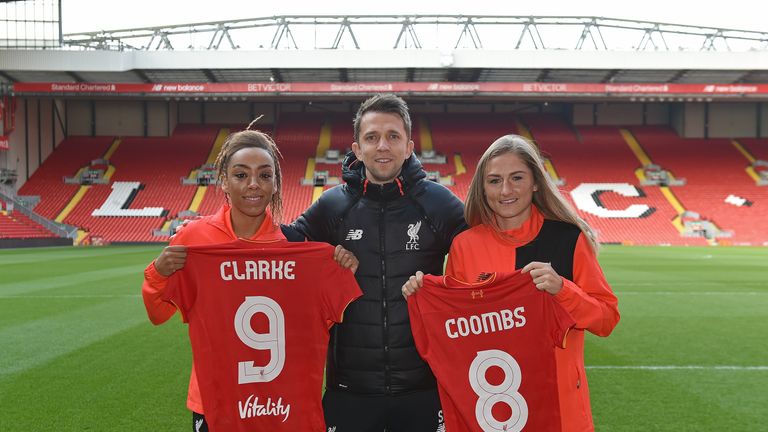 "However, having taken all factors into consideration, the only possible outcome is to discontinue our Ladies club.
"I would like to place on record my sincere thanks to the staff and players and we all wish them every success in finding new clubs."