Chelsea must beat Spurs to keep Premier League title edge, Jimmy Floyd Hasselbaink says
Last Updated: 21/04/17 5:18pm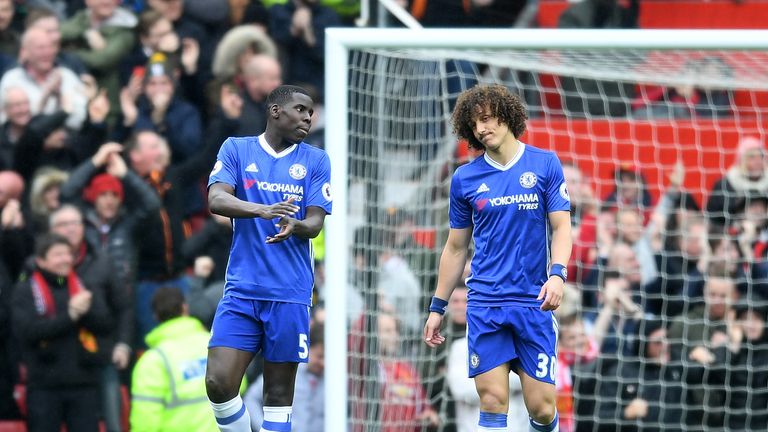 Chelsea could finish the season with nothing if they are beaten by Tottenham in the FA Cup, Jimmy Floyd Hasselbaink says.
The Premier League's top two meet in Saturday's first FA Cup semi-final with Chelsea's lead at the top of the table down to just four points after defeats to Crystal Palace and Manchester United.
Hasselbaink, who scored 87 goals at a rate of almost one in two games during his four years at Stamford Bridge, fears defeat this weekend could give further momentum to a Spurs side on an eight-match winning run.
"Whatever the competition, it's always special when these two teams play," Hasselbaink told Sky Sports News HQ.
"The FA Cup is a special competition, the rivalry makes it even bigger, and then on top of that they are the No 1 and No 2 in the Premier League.
"It's a massive, massive, massive, massive game and psychologically important, especially for Chelsea, that they come out the better - for the Premier League.
"[Victory] will give Tottenham a boost, a big boost. The mind is one of the most important things, so it will give them a big lift."
Spurs are "the form team in the whole country", according to Hasselbaink, who believes it is time for Antonio Conte to tweak his tactics on the back of just two clean sheets in 12 games.
"Chelsea are coming back from a very difficult game against Manchester United where they deservedly lost," he added.
"They're at a stage where people know exactly how they're playing, what their strengths are. Chelsea now need to find a little different way, they need to manipulate something and go back to having clean sheets - that was their strength.
"There's a challenge now for Chelsea to show they're a very good side."
Hasselbaink has faith, ultimately, that his old side will hang on to win a second title in three years.
He said: "I think the Premier League will be a little too far for Tottenham this year."