Tottenham boss Mauricio Pochettino wants to follow Atletico Madrid example
By Allan Valente
Last Updated: 22/04/17 10:21am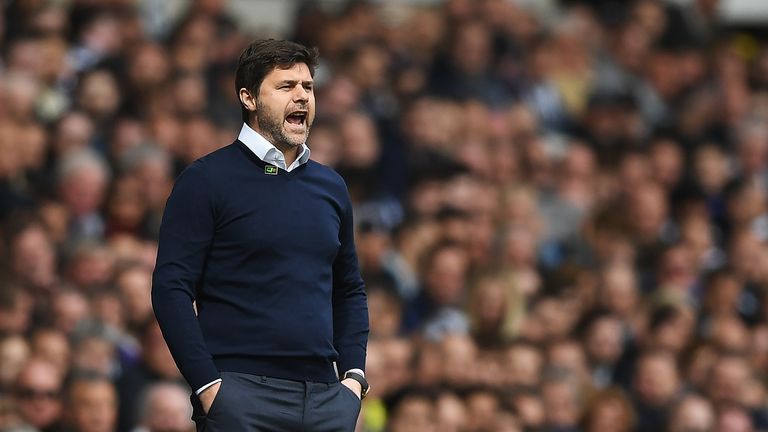 Mauricio Pochettino claims success for Tottenham is a top four finish, but says he wants to emulate Atletico Madrid as they also chase trophies.
Spurs play Chelsea in the FA Cup semi-final at Wembley on Saturday, as they chase silverware on two fronts having cut the Blues' lead at the top of the Premier League to four points following seven victories in a row.
However, Pochettino insists that winning trophies with some of Europe's top sides, where it is expected, cannot be compared with what other clubs view as success and revealed his admiration for Diego Simeone, who has upset the odds to win a La Liga title and guide Atletico to two Champions League finals.
"Here is a massive success," Pochettino said. "Yes, you can win titles. But with which teams? It is normal to win titles with Barcelona, Real Madrid, Bayern Munich, maybe Juventus, Porto in Portugal.
"With a big team, you are already very close to winning. Look at Barcelona with Pep [Guardiola], with Tito Vilanova, with [Frank] Rijkaard, with Luis Enrique. All different managers but with the same group of players and they were successful.
"Success for me is to finish in the top four like last season. It was a big success for Tottenham and means maybe more than winning one title with Barcelona.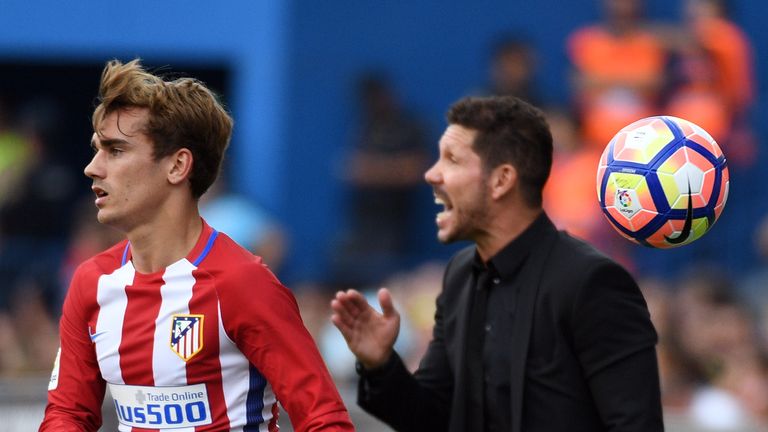 "I dream of lifting trophies but the way I did with Espanyol, two Copa del Reys with Espanyol, that is why I admire Diego Simeone at Atletico Madrid. It is so difficult to win with Atletico Madrid. He deserves more credit maybe than some others."
Tottenham's progress has been all the more impressive given the financial constraints caused by the club's new stadium and Pochettino says the team's progress on the pitch is ahead of schedule and any success achieved before the new White Hart Lane is completed would come as a bonus.
"I think the process when we started three years ago, was the club creating new facilities, a new stadium, that was the plan and the team was here too," Pochettino said.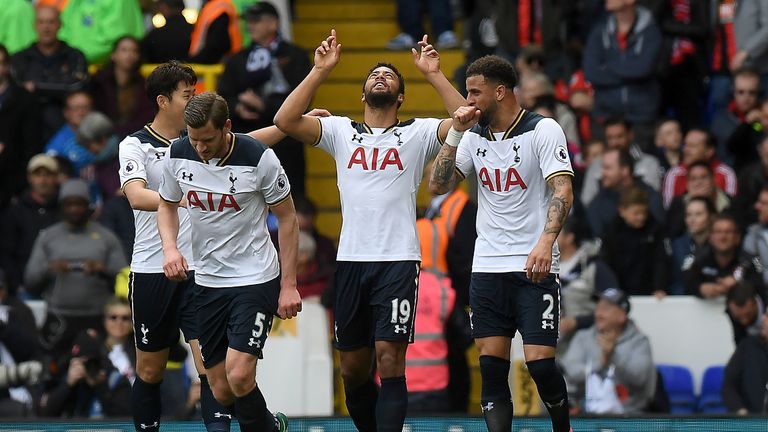 "But it's true that the step was massive from the team, while the club is still growing up, but not in the same pace. And now maybe we need to wait a little bit for the club to arrive - to finish the new stadium, to move from Wembley to White Hart Lane again.
"And that moment will be the moment to push and try to win. But, if this season we can win, or next season we can win some titles, it's welcome."
Despite their form, Tottenham's chances of overhauling Chelsea in the title race remain slim and it would be the second consecutive year in which Spurs have just fallen short, having lost out to Leicester last season, but Pochettino aimed a dig at the Foxes' form this term.
"We are, over two seasons, the best or the more consistent," Pochettino said. "We are showing that we are a team that you can trust. It is another thing to take 100 points and win the Premier League, and then another season to take 40 or 45 points and be fighting in the middle of the table."