Real Madrid midfielder Luka Modric faces perjury investigation
Last Updated: 19/06/17 5:54pm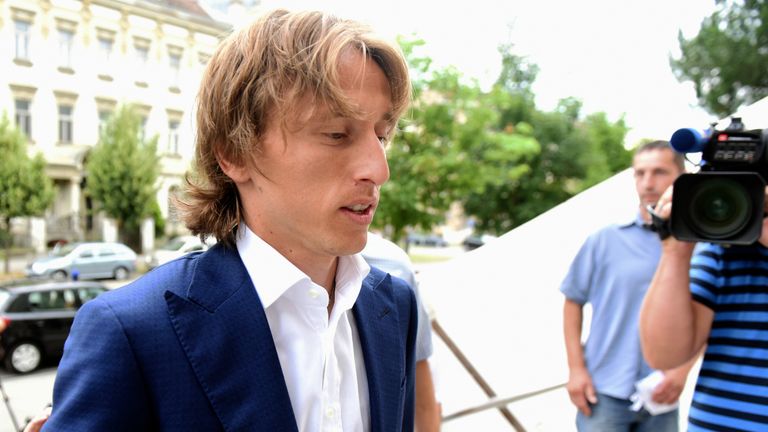 Croatian prosecutors have launched an investigation into suspected perjury against Real Madrid midfielder Luka Modric, for his testimony about his financial deals with a former Dinamo Zagreb director charged with embezzlement and tax fraud.
The prosecutors in the eastern town of Osijek said Modric gave a false statement to a court earlier this month about his 2008 transfer from Dinamo to Tottenham. He moved to Real Madrid in 2012.
The 31-year-old told the court he had a deal with former Dinamo director Zdravko Mamic to pay the club 50 per cent of the 21million euro contract. Mamic supposedly took an unspecified chunk.
Prosecutors claim there was no legal contract between Modric and Mamic and that their private deal was backdated after the player had already been sold to the London club.
If charged and found guilty, Modric could face up to five years in prison.
Prosecutors accuse Mamic, his brother and two others of embezzling 15m euros of the club's money since 2008 on different player transfer deals from Dinamo to foreign clubs, and not paying 1.6m euros in taxes.