Cristiano Ronaldo at Manchester United: Class of '92's memories
The Neville brothers and Ryan Giggs reflect on Portuguese's development at Old Trafford
Last Updated: 08/08/17 6:16pm
What sets Cristiano Ronaldo apart from his peers? And what was the defining moment of his development from a player with potential to one of the world's best?
Eight years on from his world-record transfer to Real Madrid, Ronaldo is back in training after an extended break and expected to line up against Manchester United in a competitive match for only the third time when the sides clash in the UEFA Super Cup in Skopje, Macedonia, on Tuesday.
The reunion evokes memories of Ronaldo's rise during his six seasons at Old Trafford - a period that culminated in domestic dominance for United and saw the birth of one of football's all-time greats.
Since leaving United, Ronaldo has won 11 major trophies with Real, including three Champions Leagues, and taken his personal Ballon d'Or tally to four.
Yet for all of his success in Madrid, the place where he mastered his craft still holds a place in the Portuguese's heart.
Here, former team-mates Gary Neville, Phil Neville and Ryan Giggs reflect on their time in the dressing room with Ronaldo...
Gary Neville
In his early years at United I didn't think he'd reach the heights he has.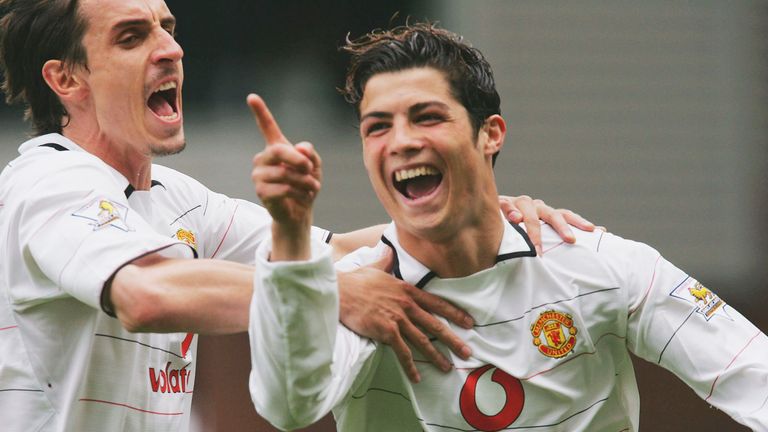 But after 2005/06 his body completely transformed from being quite thin and skinny to being completely different, as too did his goal scoring, decision making and maturity. Once you saw him playing at that level then you thought 'wow'.
That 2006 to 2008 period was unbelievable. Coming back from the 2006 World Cup was the moment I remember him completely changing. Obviously there was the big incident with Wayne Rooney so he came as someone who was hated nationally and had a bad reputation with the newspapers.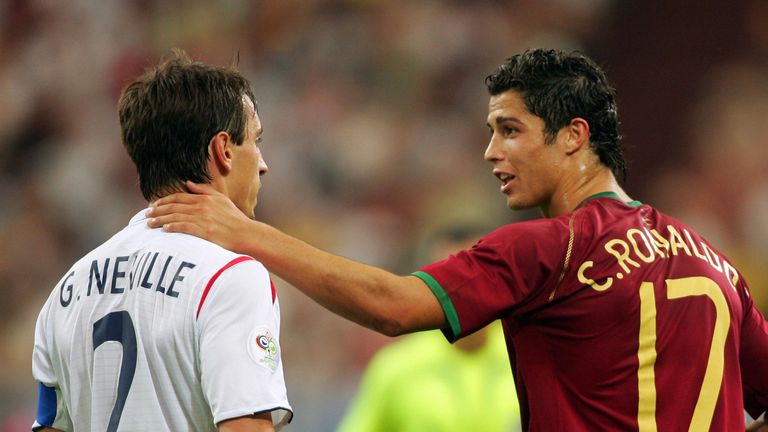 But he just seemed to mature overnight and his body completely changed. It was in that instance where I felt the big change was, it wasn't a particular moment in a football match.
Ryan Giggs
The most amazing thing is his goalscoring, it's unbelievable. To turn from a winger who used to beat men, and more often than not make goals rather than score, to have a goalscoring record that he's got is unbelievable.
The moment which sticks out is a goal he scored against Porto, he was about 40 yards out and it was unbelievable, an unbelievable goal.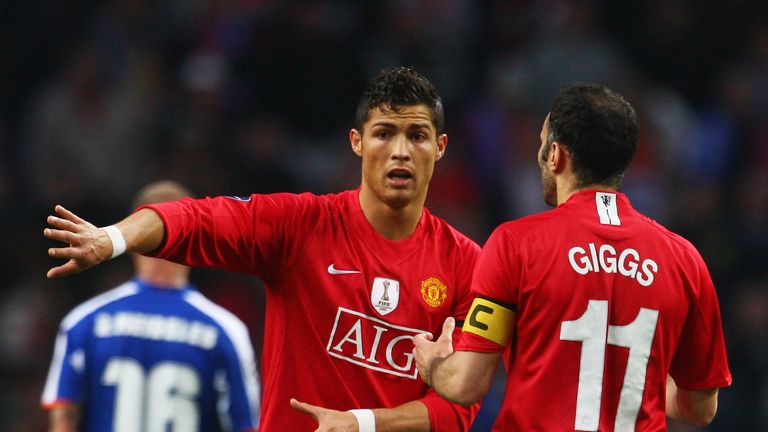 To go back to Portugal against one of his rivals as he was growing up and to score that goal was incredible. There's three or four times on a pitch where I've gone 'wow' and that was one of them.
He rightfully gets a lot of respect because of his professionalism. He was professional, one of the most if not the most professional players I've ever seen, he has to be because he plays every game.
He's never injured so he's got to be professional, regardless of everything that comes with it - all the haircuts, all the admiration that he gets - he's still an ultimate professional.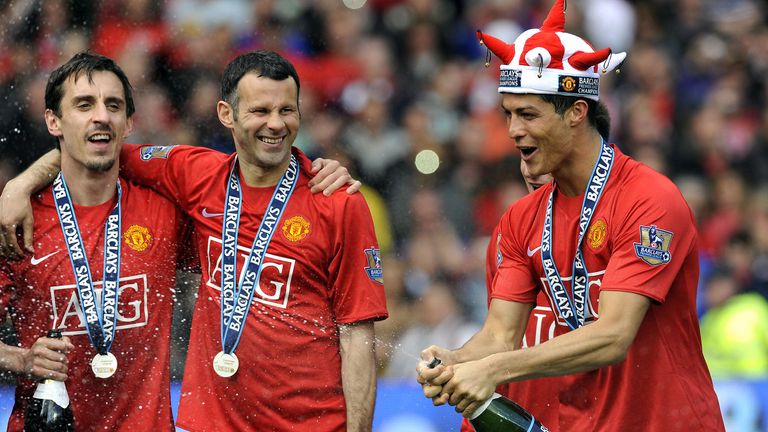 Phil Neville
Ronaldo has so much confidence, even in his first two years when he was developing, he knew where he was going to end and that was probably one of the best players in the world.
He had unbelievable confidence, ability, the vision and an unbelievable work ethic. He didn't just get there by natural talent, he got there by the amount of hours he used to put in on the training pitch.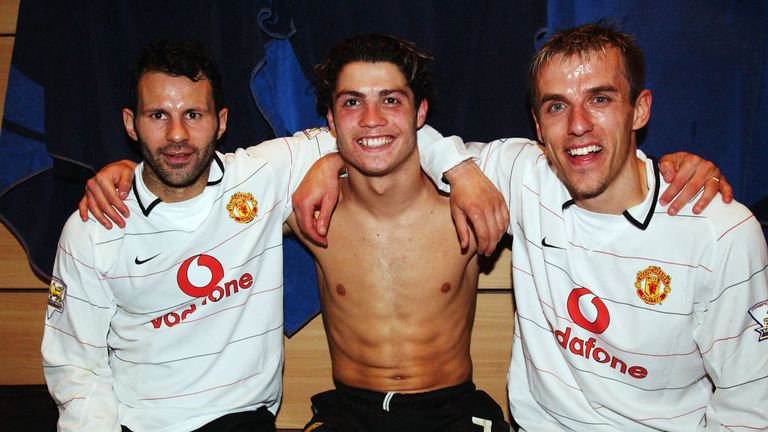 When you see what he's delivered, and remember the work he used to put in at Carrington every single day, it's no surprise that he's been such a success.
Follow the Super Cup with our live blog on skysports.com and the Sky Sports apps.