Police officer and stewards injured following Burnley v Hannover crowd trouble
Last Updated: 06/08/17 11:09pm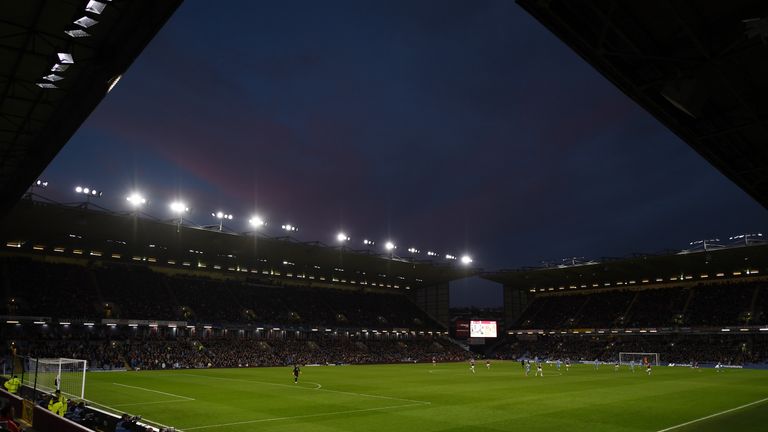 A police officer and two stewards were injured on Saturday when crowd trouble at Turf Moor led to the abandonment of Burnley's pre-season friendly against German club Hannover.
Lancashire Police have opened an investigation into the disorder, which happened after fans of the Bundesliga side charged towards home supporters during the first half.
And chief superintendent Chris Bithell has asked anyone with phone footage of the troubles to contact the police, as it could help the investigation.
The match was abandoned at half-time and Bithell said: "The disorder we saw has no place in football.
"Children and families were in attendance at what was a pre-season friendly, which should have passed peacefully and without incident - but which ended up being abandoned due to the behaviour of some of the travelling Hannover fans.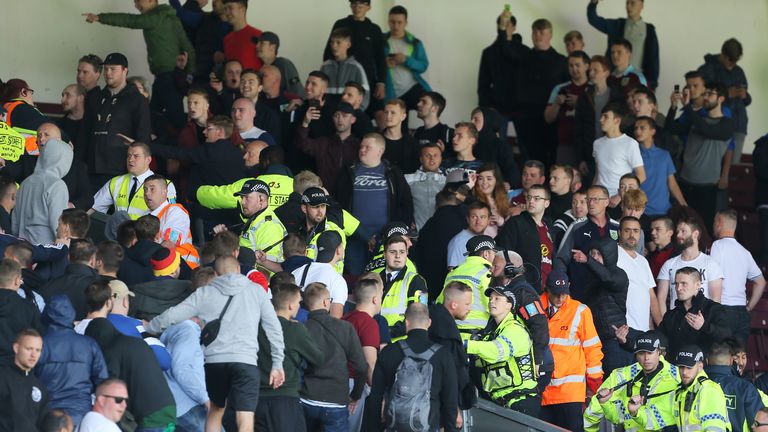 "Overnight, we have collated and trawled through footage of the disorder, but we believe there will be more people who have videos on their phones which could help with our ongoing investigation.
"Anybody who has such footage is asked to send it to us as soon as possible."
As a result of the violence, a police officer suffered a head injury and was treated at Burnley General Hospital. He has since been discharged.
Two stewards who suffered minor injuries were treated at the scene, and one, who suffered a dislocated shoulder, is currently undergoing treatment in hospital.
Burnley boss Sean Dyche backed the decision by the police to bring a premature end to the match.
He told local press: "They called us in and said 'look, we're going to call it for the safety of all involved, stewards, fans, police etc'.
"That was pretty early. The police were in the referee's room, called me, went through the procedure, and obviously we fully support the police's decision."
We believe there will be more people who have videos on their phones which could help with our ongoing investigation.
Statement from Lancashire Police
And Hannover released a statement on their website condemning the scenes.
It reads: "Our attitude is clear: Hannover 96 condemns the incidents in the stadium and dissociates itself vehemently from any kind of violence.
"The club does not yet have any clear insights into the progress of the events. This information will be gathered in consultation with the police, the hosts from Burnley and fan representatives."