Darrell Clarke interview: Bristol Rovers boss on the club's rise
Last Updated: 31/08/17 1:56pm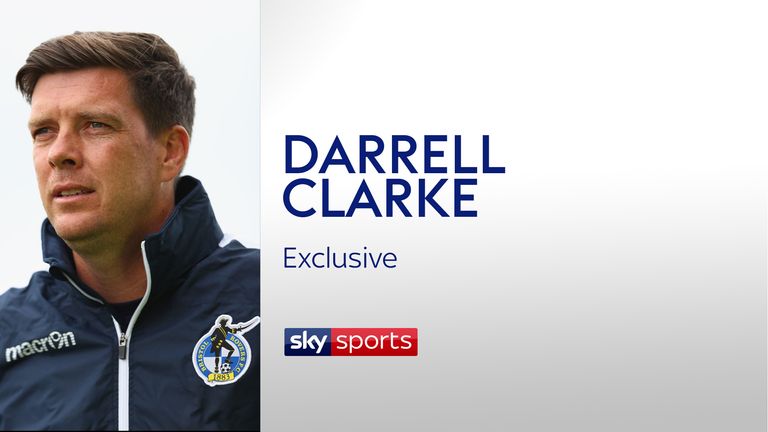 Darrell Clarke has taken Bristol Rovers from the National League to League One, turning down big moves along the way. Adam Bate caught up with him to discuss how he did it, why he will sign players from any level, and what he sees as the art of management…
Bristol Rovers have just beaten Fulham and the visiting supporters are enjoying themselves at Craven Cottage. Ellis Harrison, the man whose goals helped the club back into the Football League in 2015, has scored the winner. Stuart Sinclair, the bearded midfielder who has been on that same adventure, has more that matched his Championship opponents.
After the players are given due praise, a chant goes up. Darrell Clarke's Barmy Army. The fans are acknowledged but the Rovers boss could be forgiven a moment to reflect. It has been some journey for the 39-year-old from Mansfield. Some rise indeed since dealing with the recriminations as the club slipped from the Football League for the first time in 94 years.
Clarke had been the assistant to John Ward that season. When he replaced Ward in late March of 2014, few saw him as a saviour. "I took over with eight games to go and we got relegated," Clarke tells Sky Sports. "I got to the training ground one morning and there were hundreds of posters calling for me to go, which is never nice. But it all makes you stronger."
The accusation was that he did not have the experience. But he stayed on, convinced that he was the man for the task ahead. It was tough even for a naturally jovial character like Clarke. "I had to pick myself up before I could do what I needed to do to turn the club around," he admits. "There was a lot of soul-searching in the difficult times.
"It was mentally and physically demanding. You're managing Bristol Rovers in non-league and you have to get them out of it. On top of that there were plenty of budget cuts and all sorts. Fans unrest too. It was a tough year. I released 16 players. It was a tough thing to do but we had to change the whole culture of the club."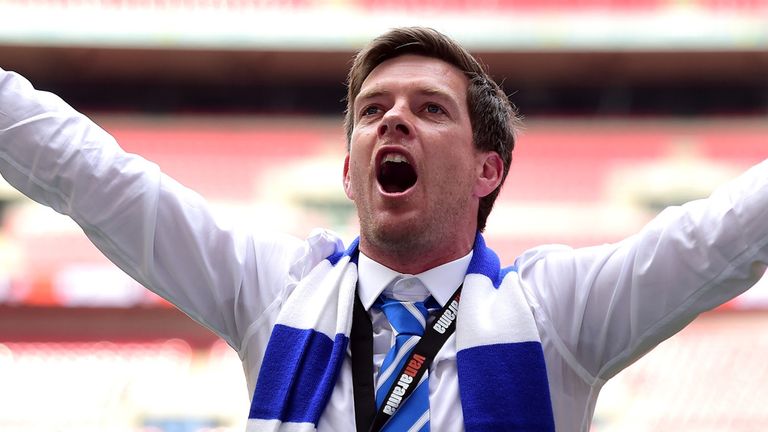 It helped that Clarke was in fact experienced beyond his years in that department. His first managerial appointment had been at Salisbury City, taking control of a club that had been demoted two divisions. "I started pre-season with one contracted player," he recalls with a chuckle. Two promotions followed. "It was a great grounding," he adds.
"I sort of knew what it took to build a club back up. That experience put me in good stead. I was used to starting from scratch with a new set of players. I knew how to create a winning culture. So we brought in one or two non-league players. It was about getting a bit of pride back in the shirt and getting the fans enjoying the football again."
Some of those old favourites from the Salisbury days are still around. Sinclair is one. James Clarke is another. But the search continues. "I have no snobbery about it, I'll go anywhere to get the right player no matter who they play for," he explains. "Take the non-league side out of it and just look at the player. Ask yourself whether they can help the squad."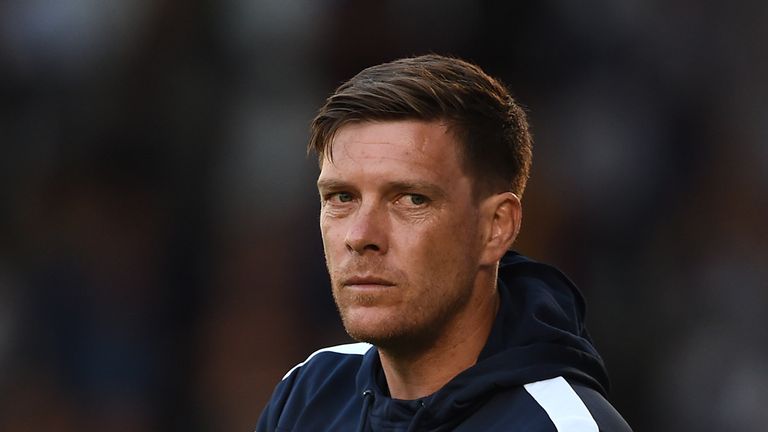 Joe Partington signed from Eastleigh in January and, most dramatically of all, Lance Bombardier Tom Broadbent, still technically a soldier in the Royal Artillery until Monday, was given the green light to pursue a professional football career in League One. "He made his debut in front of almost 13,000 at Charlton and he did brilliantly," says Clarke.
It is this sort of thinking that is required in English football's lower leagues. "You adapt to what you have got," he adds. "These managers make me laugh when they talk about their philosophy before they have even looked at the players that they have available. The art of management is working with what you have got and maximising that."
With four promotions from four different leagues and a win percentage in excess of 50 per cent over more than 300 games, it is working for Clarke. And Championship clubs are taking note. He even turned down Leeds United last year. In this precarious business, Clarke is conscious that finding the right club can be more important than finding the biggest one.
"I have no regrets whatsoever," he insists, before alluding to former Leeds owner Massimo Cellino's habit of firing coaches. "I don't fancy holidays. It might have filled my bank balance up but it is not what I am about. I want success. I want to make a difference. At Rovers, I am left to get on with it and that is why we have had success. They let me crack on."
How far Clarke can be expected to take Bristol Rovers is something Gasheads will be pondering in the wake of the recent announcement that the plans for a new stadium, a proposal drawn up six years ago, have now been abandoned. The prospect of a new training ground remains. "With our support base, we need a proper infrastructure," says Clarke.
"How the club comes along in terms of developing that infrastructure will have a big say in how far we can move forward. We have had disappointing news about the stadium and the new training ground will need a hell of a lot of developing. Until those pieces are in place, I'm not Houdini. We cannot compete with the top six in League One in terms of budget."
Even so, just because this club cannot compete with their budgets does not mean they cannot compete. Fresh from their highest finish in 17 years, Clarke is still targeting further improvement. "We are looking to beat the 66 points we got last season," he adds. "We want to beat that and if we can sneak into the top six then great."
That did not look too likely when the first two league games of the season ended in defeat, but things have since picked up with back-to-back league wins either side of the result at Fulham. "You have never cracked it," laughs Clarke. "You are only ever two games away from being a bad manager and only five games from getting the sack. That's the nature of the game.
"You have social media, pundits who are experts, everything is in your face. And so many managers get the bullet now. They do not get the chance to turn it around. It is that vicious circle. But it is all part of why people love it so you just have to embrace it. You have got to be thick-skinned." Darrell Clarke has experienced more than enough to know that.
Don't miss the Sky Bet League One clash between Bradford City v Bristol Rovers on Saturday, live on Sky Sports Football from 12pm