Lianne Sanderson reiterates support for Eni Aluko and criticises FA investigation
By Sky Sports News
Last Updated: 29/08/17 3:46pm
England striker Lianne Sanderson has backed Eni Aluko's claims that there is a culture issue at the Football Association.
Further details of the bullying and discrimination claims made by Aluko against England boss Mark Sampson came to light last week, including a claim of racism which the FA and Sampson strongly deny.
The FA point to the fact that two investigations have both cleared Sampson and his staff of any wrongdoing.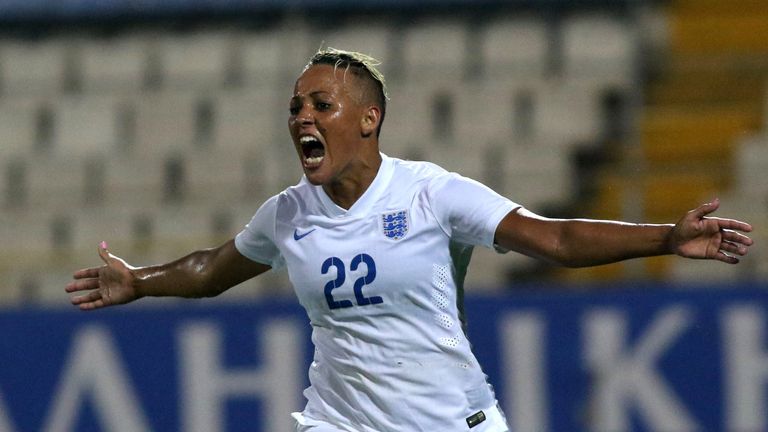 Sanderson, who publicly declared her support for her team-mate last week, has questioned the way in which the initial FA investigation was conducted, claiming Aluko had been told Sampson was cleared before she was spoken to.
"They interviewed me a day after telling Eni that they have [already] come to a conclusion," she told Tuesday's Sportswomen show on Sky Sports News.
"How do you come to a conclusion without interviewing the witnesses? And I wasn't interviewed as a witness because they didn't even tell me what it was about."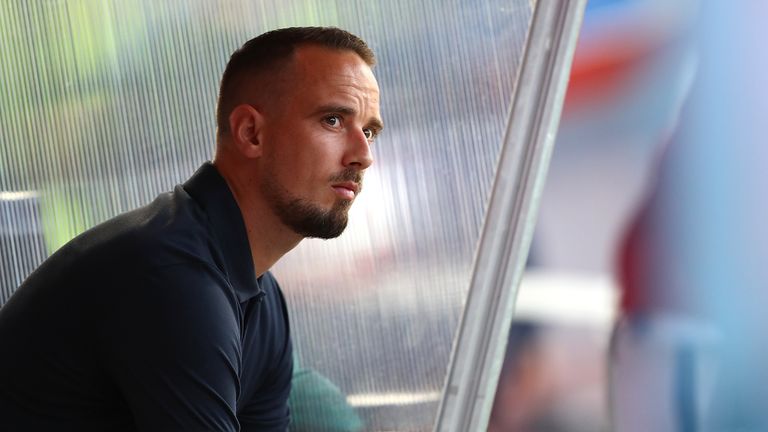 Sanderson has not been selected in an England squad since winning her 50th international cap at the 2015 China Cup.
Landmark international appearances are normally celebrated by the FA, but Sanderson claims that did not happen for her in China.
The Western New York Flash striker believes she has not earned international selection since then because she questioned why her 50th cap had been forgotten.
"When they forgot about my 50th cap in China and I brought it to their attention none of the staff could even look me in the eye," she said.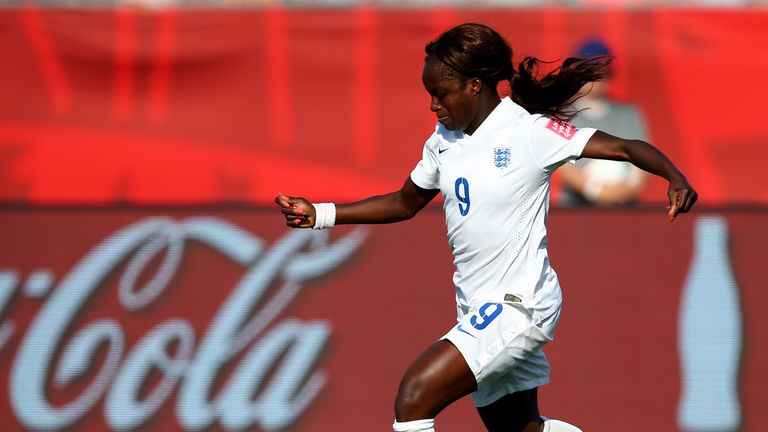 "Now I accept everybody makes mistakes but it's about how you rectify those mistakes as I have said before.
"How can I be punished by not being selected again based upon the fact they forgot about my 50th cap? That's unacceptable to me.
"I'm going to stand up for what is right. I will stand by Eni as I have done and I think these accusations need to be taken seriously because this is something that has affected Eni - some of this has affected me - and I think this is something that needs to be taken seriously."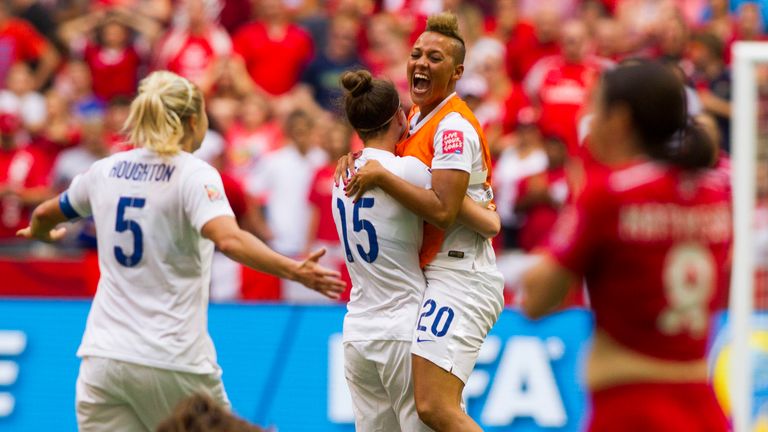 The FA were asked for a response and issued Sky Sports with the following statement: "The FA can confirm an independent investigation found no wrong-doing in respect of a grievance raised by Eniola Aluko in 2016.
"The independent investigation commenced in December 2016 and concluded in March 2017.
"The detailed independent investigation report did not uphold any of Eniola Aluko's complaints and found no wrong-doing on behalf of The FA or others."