Lionel Messi being man-marked helps Barcelona as a team, says Ernesto Valverde
Last Updated: 24/09/17 9:14am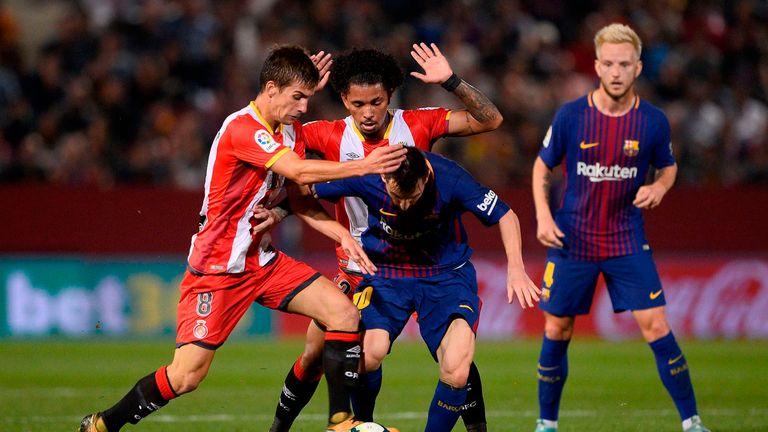 Ernesto Valverde believes the man-marking of Lionel Messi in Barcelona's 3-0 win over Girona helped the rest of the team.
Pablo Maffeo, on loan from Manchester City, stifled Messi in an impressive man-marking effort, stopping the 30-year-old from adding to his nine league goals of the campaign.
However, such an approach could not stop Barca restoring their four-point lead at the top of La Liga.
Luis Suarez struck his 87th goal in 100 Barcelona appearances, but only after own goals from Francisco Aday and Gorka Iraizoz had set the visitors en route to their sixth-straight league win of the new term.
"The man-marking was clear and we had to find the place where to put Messi to move that player [Maffeo] and to get the most out of the situation," Valverde said.
"You have to take advantage of the situation. We tried to get the better of them by playing in the space and taking advantage of Leo's movement.
"I think Messi was fine. It's true that when you're man-marked it can be uncomfortable, but it also has advantages, not for him, but for the team. I think he was relaxed about it all.
"It was a difficult game because it was a derby, because of the atmosphere and the tension, but I think we managed it well. Maybe we struggled to finish the game off, but we've got the win."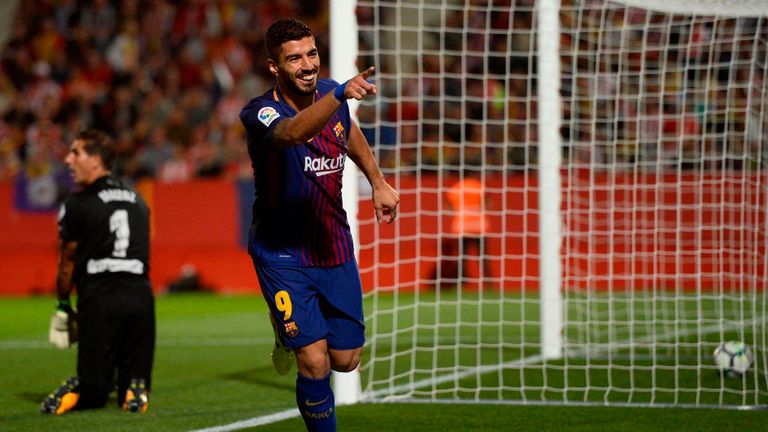 Behind Messi with nine league strikes, Barcelona's next highest contributor so far this term is three own goals. But defender Jordi Alba still believes the league leaders are shaping up well under Valverde's tutelage.
"It was a good match," said Alba. "All the players are responding to what the coach is asking of us and everything's going well, but it's clear there's still a lot of the season left.
"He's managing the squad very well. Practically all of us are playing, some more and some less, but that's normal.
"The truth is that we're responding very well."