Why has Ryan Shawcross stayed at Stoke? Defender brings up 10 years with the Potters
By Stephen Mills
Last Updated: 04/11/17 11:14am
As Ryan Shawcross celebrates a decade at Stoke City, he has told Sky Sports why he was rarely tempted to leave the club.
The defender came through the youth ranks at Manchester United, but didn't feature for them before moving to Stoke on loan in 2007, joining permanently a year later and going on to make more than 300 appearances for the club.
Injury may keep him out of Saturday's fixture with Leicester, live on Sky Sports, but he is the only player who remains from the game between the two clubs on the final day of the 2007/08 season which saw Stoke promoted to the Premier League and their opponents relegated to League One.
Shawcross has been capped by England in that time, but has stayed loyal to Stoke and he told Sky Sports there are several reasons why he has not moved on.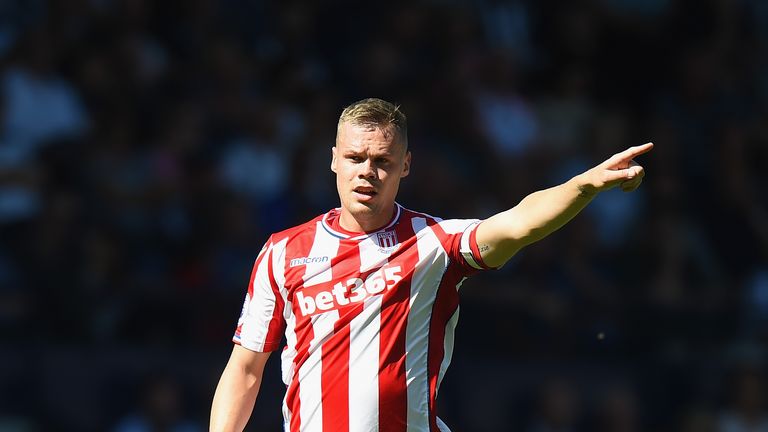 "Why have I stayed? Probably because nobody wanted me! That's the first reason," he said.
"I've always had a great relationship with the chairman. I've always been offered long-term contracts and been captain.
"I live in the area and my kids like living in the area. My lad plays for the Stoke Academy, so there's a lot of things making me stay and me wanting to stay.
"When you weigh it up, I'd rather stay than leave and I've made a lot of friends here as well. That's a massive thing.
"When you're here for so long and we've had a successful 10 years. When you've had all these great experiences it's difficult to leave.
"I've seen players move on and maybe the grass isn't greener."
A persistent back injury has troubled Shawcross this season, limiting him to just five appearances so far.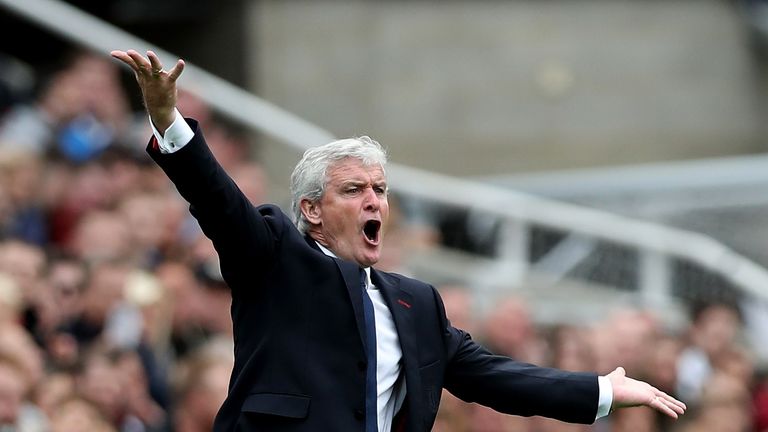 His absences have not helped Stoke's cause as they lie in 14th place in the Premier League, three points above the relegation zone, ahead of Saturday's match.
But Shawcross insists there's no doubt that manager Mark Hughes is still the best man for the job.
He said: "The performances on the pitch decide whether a manager stays or goes, so ultimately it is up to us.
"With the chairman we've got, he's very relaxed. I'd be very surprised if he sacked the manager unless it was a horrendous run of 15 losses in a row.
"He's a very calm, astute chairman who knows we've got a good manager, so why would you change it?
"I've spoken to fans on numerous occasions and say to them who is better than him? Who would you replace him with?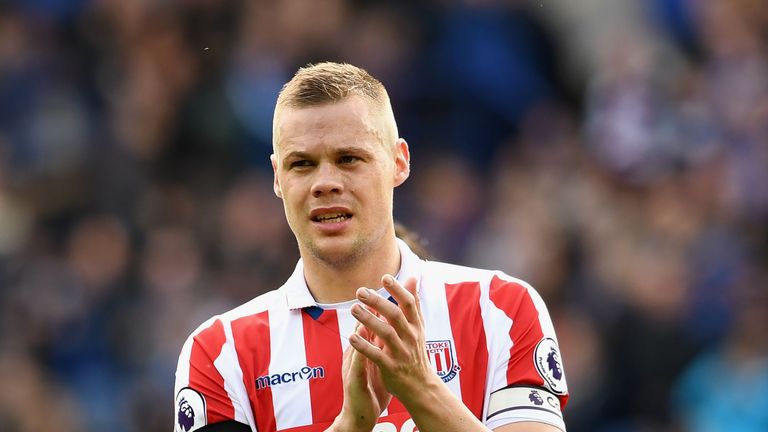 "Usually, after a minute or so, they come to the conclusion that he is the best man."
Shawcross turned 30 last month and is currently completing his coaching badges, as he plans for the future after his playing days and he refused to rule out the possibility of managing Stoke one day.
"You never, know," he said. "I'm doing my badges, but it's very stressful being a manager. I remember seeing the manager after we lost 7-2 to Man City and I thought 'I don't know if that's for me'.
"But I love football and want to stay in football after I finish. Obviously doing my badges helps.
"I don't know what kind of capacity it will be in, but I definitely want to stay involved."