Owen seeks extended stay
Michael Owen is hoping Man Utd will offer him a new contract when his current deal expires in the summer.
By Chris Burton
Last Updated: 05/04/11 9:50am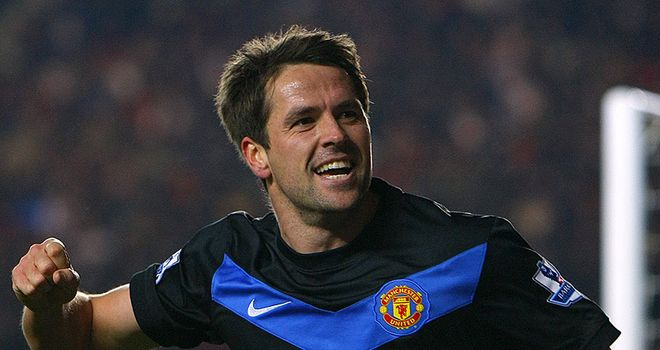 Michael Owen is hoping Manchester United will offer him a new contract when his current deal expires in the summer.
The experienced frontman penned a two-year contract upon his arrival at Old Trafford in the summer of 2009.
Those terms will reach a conclusion at the end if the 2010/11 campaign, leaving him facing up to an uncertain future.
Owen, who has scored 13 goals in 37 appearances for the Red Devils, admits he has been given no indication as to whether an extension will be put to him, but hopes he can convince Sir Alex Ferguson that he is an asset worth retaining.
"I am not sure about my future yet - my contract expires at the end of this season," the England international told United's official website.
"I've made no secret that, in an ideal world, I would extend my stay. I would love to play here for longer but I will just wait and see what the club say. We've not held any talks yet."
Luck
Owen is hoping he will get another opportunity to prove his worth on Wednesday when United go to Premier League rivals Chelsea for the first leg of their UEFA Champions League quarter-final.
The last meeting between the two sides saw the Red Devils throw away a one-goal lead to leave Stamford Bridge empty-handed, but Owen is confident there will be no repeat of that scenario this time around.
He said: "Since I've been at the club the games at Stamford Bridge have been odd. We don't get outplayed there, that's for sure.
"Unfortunately we haven't had many good results, though. I'm sure our luck will change at some point.
"In the league last month we were 1-0 up and put on one of the finest displays of football Stamford Bridge has probably seen from a visiting team. I don't think many teams go to Chelsea and play like that.
"Then they got back into the game from nothing, really. Maybe we were a little guilty of contributing to our own downfall but we won't let that happen again."