More opportunities for Gueye
Everton forward Magaye Gueye is going to be offered further chances to demonstrate his potential.
Last Updated: 04/04/11 5:29pm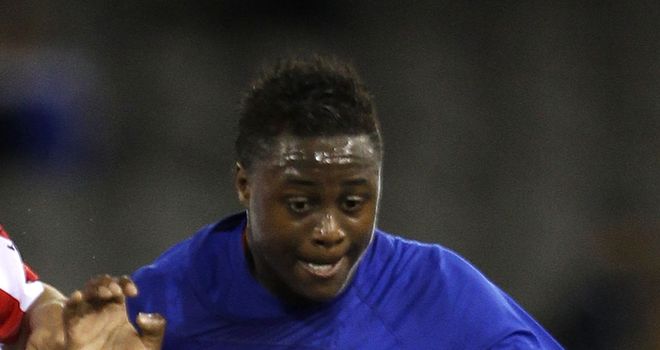 Everton manager David Moyes has revealed that he is going to offer forward Magaye Gueye further chances to demonstrate his potential before the end of the season.
The 20-year-old Frenchman's development has been hampered by injuries, but he has still done well at reserve level and made his Premier League debut in Saturday's draw with Aston Villa.
Moyes is now set to offer Gueye more opportunities to shine as the Everton boss deals with the injuries to Louis Saha, Mikel Arteta, Jack Rodwell, Marouane Fellaini and Victor Anichebe.
"He's a young boy who's been doing quite well in the reserves," Moyes told Everton's official website.
Potential
"We're bringing him on and he might get one or two opportunities. He would've done already if he hadn't had an injury over the last six weeks or so."
Gueye's fellow Frenchman, Sylvain Distin, is keen to assist the former Strasbourg player in his career in England.
Distin said: "He reminds me a bit of me when I came to England and I'm trying to help him.
"It's not easy at his age to leave your family and friends and come to England.
"But he has a lot of potential and his mindset is right. He needs to carry on working and being patient."