Evra shrugs off pen talk
Man Utd's Patrice Evra feels the referee was right not to hand Chelsea a penalty for his tackle on Ramires.
Last Updated: 07/04/11 10:48am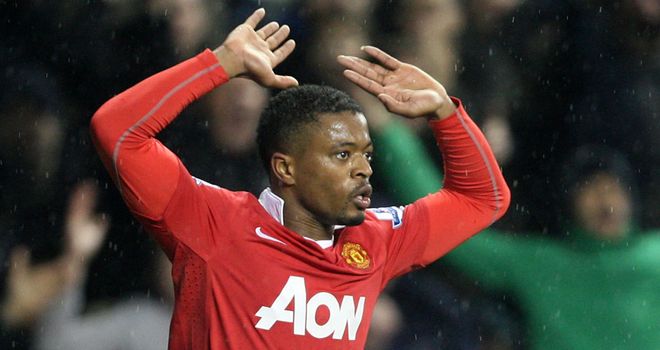 Manchester United defender Patrice Evra feels the referee was right not to hand Chelsea a penalty for his tackle on Ramires.
Evra brought down the Brazilian in the box in the late stages of Manchester United's 1-0 victory at Stamford Bridge in the UEFA Champions League quarter-final on Wednesday night.
However, Spanish referee Alberto Undiano Mallenco ignored the Blues' protests and waved play on to seal United's crucial advantage heading into the next week's second leg at Old Trafford.
Chelsea boss Carlo Ancelotti afterwards questioned the match official's 'courage' in failing to award a spot-kick, but France international Evra believes he won the ball fairly.
He told L'Equipe and radio station RMC: "Was there a penalty on Ramires? Everyone is asking me the same question!
"But I ask you this one: how many times in the past the referees made decisions in advantage to Chelsea and not to us?
"But I won't hide: I tried to play the ball, I touch it, but after I also touched the player."
Victory
Wayne Rooney's goal was enough to seal United's victory, and Evra admits playing attractive football was not their priority as they looked for their first win at the Bridge in nine years.
"I never won at Chelsea, and the club expected that since 2002," he said.
"Today the objective was not obviously to play well, because we often played well in the past here and finally lost.
"Tonight what made the difference is that state of mind, and we are really happy, even if we didn't play great football."
Evra was pleased to see Rooney earn plaudits after a difficult week in the media which has seen him come under fire for swearing at the camera during United's win at West Ham at the weekend.
"Wayne is used to being the target of popular press, and tonight he once again showed he is a great professional," he added.
"I am happy for him and I hope it will last."