Scharner - We're not safe
Midfielder Paul Scharner has admitted that West Brom are not yet safe from relegation to the Championship.
By Mike Barton
Last Updated: 09/04/11 8:21pm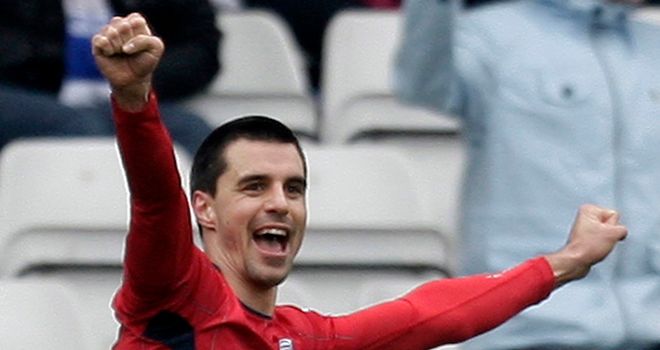 West Brom midfielder Paul Scharner has admitted that his team-mates are not yet safe from relegation to the Championship.
The Austrian scored the winner in their 3-2 victory over Sunderland to secure a vital three points and move them ever closer to safety as they look to avoid the drop.
It has been a remarkable turnaround in form under new manager Roy Hodgson, who is unbeaten in his first seven games in charge, and now sitting in 11th place in the Premier League.
Scharner conceded that despite not yet finishing the job, he was hopeful his colleagues could end the season strongly to avoid any last day jitters.
"When you are losing at half-time 2-1, you think it will be a tough job. But I'd like to congratulate the whole team, they showed a lot of character and I think we deserved to win," he said.
Tremendous run
"We are unbeaten now in six games, it's a tremendous run, and I think we all believe that we have the strength and the potential to survive, but we are still not there, and we need a few points, but I think we are in a good way.
"It's still my focus, to get the points and what we need over the next few games, to have a good finish and a relaxed finish.
"It's all mathematical, how many points we need, but we have some very nice fixtures coming up, we play Chelsea next week and Tottenham away, and I think we have some very good games to get another few points.
"You can't be sure until the end, and that's why I think we need a few more points, and hopefully we can get them in the next few games.
"If you are on a bad run, you can't see how you get out, and you miss a bit of luck."