Park vows to return to form
Park Ji-sung is determined to recapture his early season form which made him one of Manchester United's standout players
By Edwin Chong
Last Updated: 10/04/11 9:49am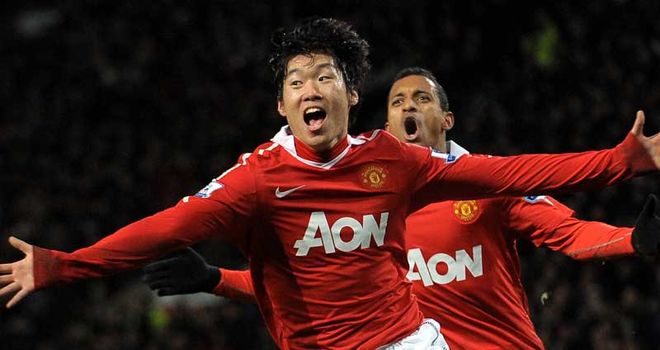 Park Ji-sung is determined to recapture his early season form which made him one of Manchester United's standout players.
The South Korea international was a key member for the Red Devils prior to his departure to the Asian Cup in December, scoring six goals in that period.
However, a hamstring injury in February ruled him out for the next six weeks with the 30-year-old only returning to action last weekend in the win at West Ham.
Frustrating
"It was frustrating to be injured just after coming back from the Asian Cup," said Park, who sat out of United's win over Fulham on Saturday.
"The tournament wasn't great for me anyway so I was determined to come back and do well for United. Thankfully, I am back now but I realise I must play as well as I was doing before Christmas. I have confidence to do that.
"I have been six years at United and before Christmas I was putting in some of my best performances of my entire time at Old Trafford. I want to reach that level again."
Park's contribution this season has not gone unnoticed after he was nominated for United's Player of the Year award along with Wayne Rooney, Ryan Giggs, Dimitar Berbatov and Javier Hernandez.
But the midfielder's immediate focus is Tuesday's UEFA Champions League second-leg, quarter-final tie against Chelsea.
"At Old Trafford we are not afraid of anyone," he declared.
"We believe in ourselves against Chelsea as well."