Coyle copes without Sturridge
Owen Coyle insists Bolton can cope without in-form striker Daniel Sturridge when they take on Stoke.
Last Updated: 10/04/11 3:58pm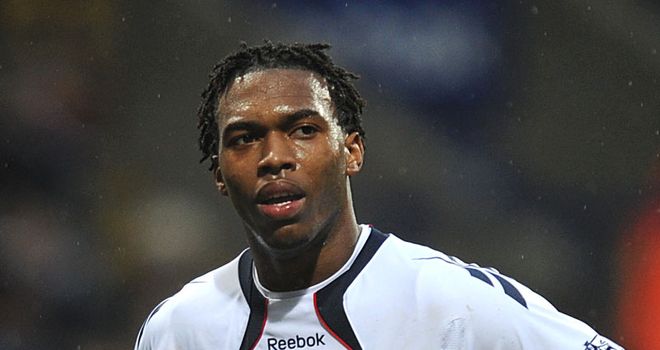 Bolton manager Owen Coyle insists his side can cope without in-form striker Daniel Sturridge when they take on Stoke in their FA Cup semi-final.
The Trotters face the Potters at Wembley next Sunday but Sturridge is ineligible having played for Chelsea earlier in the competition.
Bolton overcame relegation-threatened West Ham 3-0 on Saturday in the Premier League with on-loan Sturridge bagging a fine brace.
Scot Coyle admits the 21-year-old youngster is disappointed to miss out but claims other players are capable of stepping up to the plate.
"Of course a young player like Daniel would be desperate to grace Wembley. Yes he misses out but we have quality in the forward areas to come in," he said.
"He scored two goals but could have had four or five. That is always pleasing to see. Even the games he does not score in he contributes to the team.
"He has pace to burn. You love watching that kind of player because we are all here to be entertained. I want a team that is pleasing on the eye."
Bolton are known for getting the best out of loan youngsters as last season Arsenal's Jack Wilshere spent a beneficial spell at the Reebok.
Coyle says he does not know whether Sturridge will stay beyond the summer but is sure the Chelsea man has a fine career ahead of him.
He added: "Can we keep Daniel? That won't be my decision - the same as Jack. That will be when goes back to Chelsea.
"I was quite close to getting Jack back. Now he has really blossomed. Daniel can do the same. They are both set for glittering careers."
The likes of Ivan Klasnic, Matt Taylor, Rodrigo and Robbie Blake will all be hoping for a chance to play at Wembley against Stoke next weekend.