Campbell urges renewed effort
DJ Campbell has urged Blackpool to stay positive as the relegation battle hots up.
By Ben Collins
Last Updated: 11/04/11 2:00pm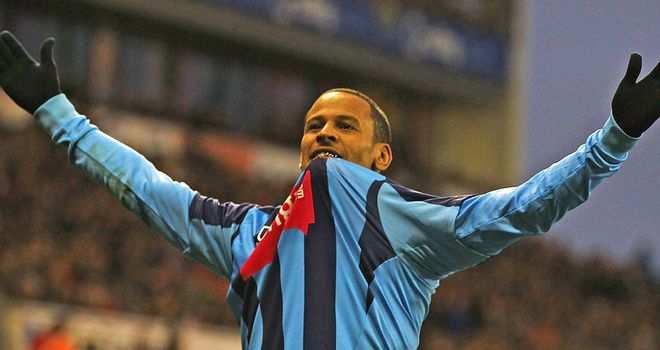 DJ Campbell has urged Blackpool to keep playing in a positive manner as the relegation battle hots up.
The Seasiders have played adventurous football throughout their maiden Premier League campaign and posed Arsenal some problems before going down to a 3-1 home defeat on Sunday.
Campbell returned to the side after a three-match ban and Pool's joint-top league scorer was unable to add to his nine-goal tally.
But the 29-year-old feels the Tangerines' luck is sure to turn if they keep taking the game to the opposition.
"It seems like the luck is not on our side at the moment but we've just got to keep digging in deep," he told the club's official website.
"Our second-half performance (against Arsenal) and in the first 20 minutes of the first half I thought we were superb, so if we keep playing like that I'm sure we'll pick up the wins we need.
Quality
"There was a 20-25 minute spell towards the end of the first half that wasn't really us but we were playing against quality opposition.
"That's another game gone, we've got six games left and we need to pick up another six-nine points from somewhere."
Pool are now one point and one place above the drop zone but four of their last six games are at Bloomfield Road.
Saturday's visit of bottom club Wigan kicks off a run of three straight home games which Campbell reckons will make or break the Seasiders' season.
"We're still enjoying it, we still want to stay in this league and we'll continue tryin our hearts out as usual," he added.
"Hopefully against Wigan, Newcastle and Stoke we can get at least two wins out of those three.
"I think they'll make the difference as to whether we stay up or not."