McCoist wants Madjid talks
Ally McCoist is keen to hold talks with Madjid Bougherra after he confirmed his desire to leave Rangers.
Last Updated: 12/04/11 8:45am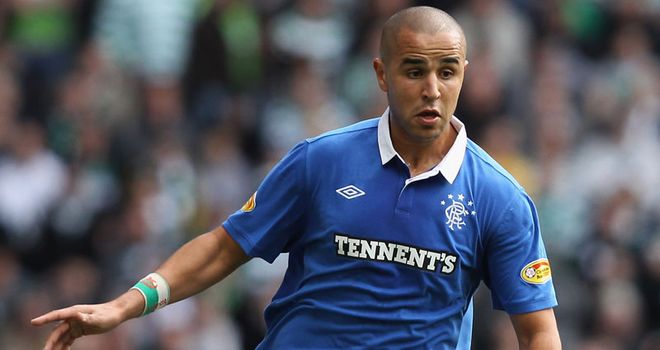 Rangers assistant manager Ally McCoist is keen to hold talks with Madjid Bougherra after he confirmed his desire to leave in the summer.
The Algeria international still has one year left on his Ibrox deal, but after nearly three seasons with the SPL giants he has expressed a need to take up a fresh challenge elsewhere.
The timing of the news could be better with Gers locked in a closely-fought title race with arch-rivals Celtic and McCoist admits the announcement came out of the blue.
McCoist, who will replace manager Walter Smith this summer, is keen for Bougherra to stay on, however, he is against keeping a player if he ultimately wants to leave.
Gers' assistant will now hold talks with Bougherra in the near future to establish his state of mind and come to a decision on whether the club will facilitate his exit in the summer.
Opportunity
"The situation with Bougherra is news to me," McCoist told the Daily Record.
"The first I knew about it was when I read it in the paper on the way up here this morning. However, there's not much we can do about it if the man wants to leave and he's not happy with the contract he has been offered.
"But I would have liked to have had the opportunity to speak to him about it first. Madjid hasn't spoken to myself, the manager, Kenny McDowall or Ian Durrant. So we need to sit down and discuss a few things.
"In an ideal world I would love to keep him. There is no question Madjid is one of our better players when he's fit. However, you shouldn't have to brow beat anyone into playing for Rangers.
"If they don't want to play and are unhappy at Rangers then it's hardly ideal to have them around. That's why I need to have a wee chat with Madjid to find out what he's thinking.
"But, to be quite frank, there is a lot more going on just now than Madjid, in terms of trying to win titles and club takeovers. His future is just another thing we will have to deal with."