Leonardo - We haven't given up
Inter boss Leonardo insists that he has not given up hope of making the Champions League semi-finals.
Last Updated: 12/04/11 5:50pm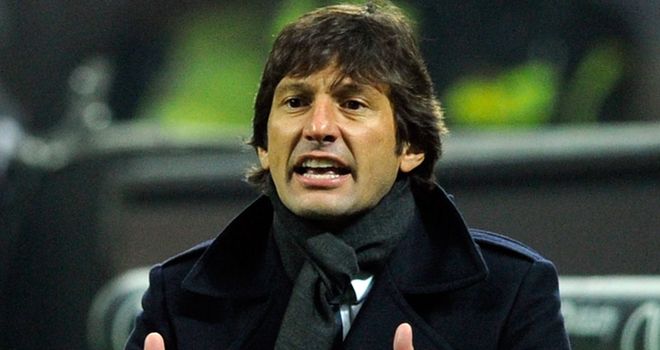 Inter boss Leonardo insists that he has not yet given up hope of making the UEFA Champions League semi-finals.
The current holders face a mountain to climb if they are to progress, trailing 5-2 to Schalke from the first leg and needing to score four goals without reply in in Gelsenkirchen on Wednesday.
Inter produced an inspired comeback in the previous round, knocking out their opponents from the final last year Bayern Munich by winning 3-2 in Germany after trailing 1-0 from the first leg.
This is a far more difficult task for the Brazilian coach, but he refused to rule out what would be a comeback of astonishing proportions.
Optimistic
"I continue to be optimistic. Our goals haven't changed," Leonardo said.
"Anything is possible.
"That's what I think and the players as well, starting with (Samuel) Eto'o, who knows a thing or two about comebacks, having experienced them first hand.
"He told us about them and it was really emotional."
Eto'o, however, didn't appear so confident when talking to the press himself, but reiterated the unpredictability of football and the surprises it could throw up.
It's fairly difficult to believe in this comeback, but anything is possible in football, even dreams are possible," he said.
"Inter is a squad made to play a great match and advance. And in the league also, since there are still two months to go."