Reds remember Hillsborough
The Liverpool squad joined thousands at Anfield on Friday to pay respect to the victims of the Hillsborough disaster.
Last Updated: 15/04/11 6:05pm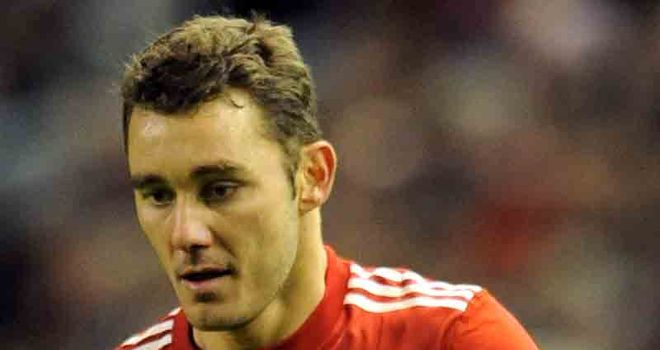 The Liverpool squad joined a crowd of thousands at Anfield on Friday afternoon to pay respect to the victims of the Hillsborough disaster 22 years ago.
Manager Kenny Dalglish, who was in charge of the team at the time of the 1989 tragedy, was also present along with many former players at the memorial service.
96 Liverpool supporters were crushed to death during the Reds' FA Cup semi-final against Nottingham Forest at Sheffield Wednesday's ground.
A minute's silence was held at 1506 - the precise time the game was abandoned - while readings were given by television scriptwriter Jimmy McGovern and Liverpool Walton MP Steve Rotherham, the city's former lord mayor.
Present-day defender Fabio Aurelio feels it is very important the victims and their families are never forgotten.
The Brazilian told LFC TV: "It is difficult to forget and get over a tragedy like that.
"But the club and the players will always try to give the support in every quantity we possibly can.
"We will never be able to compensate those parents but I think it is always good to have a moment to reflect and support them.
"It will not be a great day for them to remember but I hope they have our support and feel strength on this day and they can carry on with their lives."
Arsenal aim
Aurelio could feature as Liverpool return to Premier League action at Arsenal on Sunday.
The 31-year-old returned after a four-game absence with a hamstring injury in Monday's 3-0 defeat of Manchester City at Anfield.
Aurelio said: "It was a great result the other day to bring more confidence for the team.
"I think the people enjoyed the game.
"Our thinking is to carry on with this work and try to repeat the same work against Arsenal.
"They are a different team but if we can play at the same level, the same intensity, and together like we did against City I think it will be a much better game for us to get the result we want."