De Jong - No more nearly man
Manchester City midfielder Nigel de Jong has vowed not to be a runner-up again this summer.
By Ben Collins
Last Updated: 18/04/11 6:45pm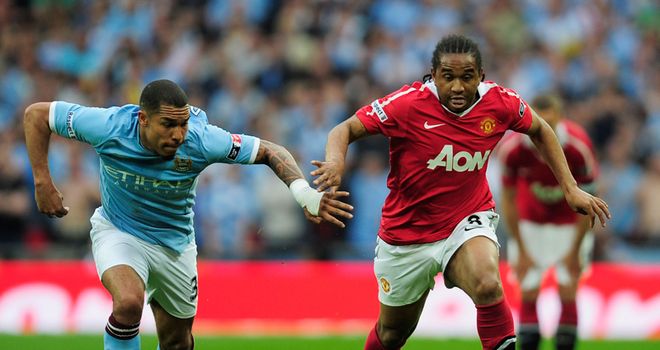 Manchester City midfielder Nigel de Jong has vowed not to be a runner-up again this summer.
De Jong helped Holland to last summer's World Cup final, only to see Spain claim the game's biggest prize.
And the 26-year-old is desperate not to endure more heartache when City face Stoke in the FA Cup inal on 14th May.
"I don't want to experience that feeling any more," he said.
"The World Cup is a bigger stage than the FA Cup but the feeling of losing and being second is the same.
"No-one remembers who came second. We have to be aware of that.
"The feeling I had when I watched Spain lifting the trophy will certainly drive me on.
"Can you imagine how bad it is to watch the opposition go to collect the cup?
Memory bank
"You can only stand there and watch it slipping by. I have kept that at the back of my head ever since."
Saturday's semi-final win over derby rivals United was City's first trip to Wembley since the 1999 Second Division play-off final, when they beat a Gillingham side managed by current Stoke boss Tony Pulis.
City last reached the FA Cup final in 1981 and when they retrurn to Wembley next month they will be looking to win their first major trophy for 35 years.
And De Jong is well aware of what is at stake having hit the books after signing for the Blues from Hamburg in January 2009.
"Before I signed I didn't know much about Manchester City," he said.
Research
"But I did my research. I saw the history of the club and how committed the fans are. They are trying to support their team to success.
"It makes you realise that if you win a trophy, it will be fantastic for the club and the supporters.
"Obviously, the history is a big part of the club. We are trying to change history in the last few games.
"The belief has always been there," De Jong added.
"We have had our ups and downs, which is normal for a team that has to progress and has to gel.
"But we also needed the final push to shove us forward. I hope this last push will make what we are all committed to finally happen."