Ridgewell hopes Larsson stays
Liam Ridgewell is hoping Sebastian Larsson will stay at Birmingham as a replacement could cost £15m.
Last Updated: 19/04/11 9:33am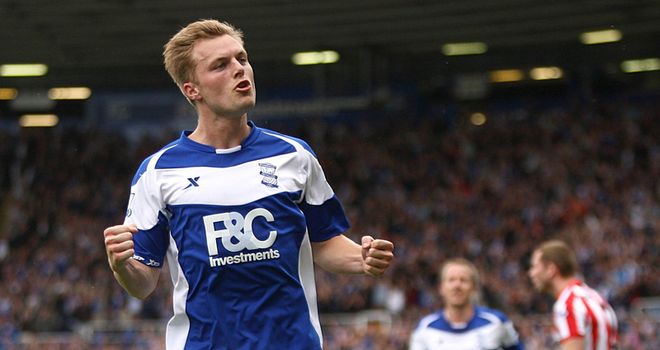 Liam Ridgewell is hoping Sebastian Larsson will stay at Birmingham City as he feels signing a suitable replacement could cost £15million.
Sweden midfielder Larsson's contract expires at the end of the season and he has yet to make a decision regarding his future.
Larsson was wanted by several Premier League rivals during the January transfer window and remains a target for other top-flight clubs.
He has been a key figure at St Andrews over the past few seasons and Ridgewell is anxious for the 25-year-old to remain part of Alex McLeish's squad.
Great player
"I hope he stays, of course," said Ridgewell. "He is a great player.
"Hopefully we can keep hold of these great players if we want to try to build on this team and this great club.
"We've won the Carling Cup and hopefully we'll stay in the league. If we want to build on this club, we've got to keep good players like that.
"Hopefully they can sort out with Seb to keep him here.
"His delivery from dead balls is deadly. You are going to have pay £10-15million for a player like that so hopefully we can keep him."
Ridgewell has been full of praise for the way Larsson has continued to perform at his best amid the uncertainty over his future.
He received a standing ovation from Blues fans when substituted late on in Saturday's 2-0 win over Sunderland which edged Birmingham closer to safety.
Ridgewell said: "The fans have always been behind him. It's just a sticky situation with Seb at the minute.
"Everyone is glad to see it doesn't affect him. Everyone knows there are things off the field that can't be helped but he has been fantastic."