Martinez wants loan rethink
Roberto Martinez has criticised the structure of the British game and called for a shake-up of the loan system.
Last Updated: 21/04/11 11:27pm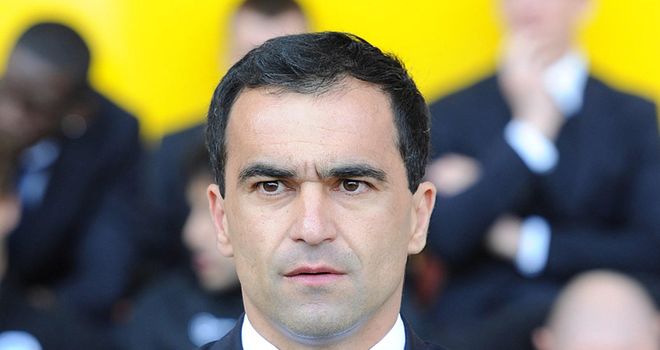 Wigan manager Roberto Martinez has criticised the structure of the British game and called for a shake-up of the loan system, while he is resigned to seeing Tom Cleverley return to Manchester United next season.
Premier League clubs can currently recruit as many players as they wish on a temporary basis from overseas, but are restricted to just two from their top-flight rivals.
Wigan have been one of those to benefit this term thanks to the arrival of Cleverley and Martinez's side could come face to face with another United loanee at the Stadium of Light on Saturday if Danny Welbeck is fit to play for Sunderland.
Bolton are also making good use of the present system, following up last year's success with Arsenal midfielder Jack Wilshere by providing similar impetus to the career of Chelsea striker Daniel Sturridge this time around.
However, at a time when Football Association director of youth development Sir Trevor Brooking is expressing concern about the number of chances English-qualified players are getting at the highest level, Martinez believes more can be done.
"The structure in the British game is not good enough," said the Latics chief.
"We are not helping ourselves because the FA are restricting their own players.
"Instead of just having Welbeck, Cleverley and Sturridge, we could have five or six players on loan. At the moment it is just two, with as many as you want from abroad.
"That is a real shame because young players in England need opportunities to play football."
Cleverly development
According to Martinez, the example of Cleverley is particularly pertinent.
The former Swansea manager accepts there is no way United boss Sir Alex Ferguson would let the midfielder leave Old Trafford on a permanent basis.
However, having released him to Watford for some first-team experience last term, further development was required before Cleverley was ready to compete for a place at a club whose aims are to win the Premier League, rather than just to improve within it.
"Tom had a great season with Watford. It was what he needed," Martinez added.
"But there is a big gap between the Premier League and the Championship and another season at that level would have been a step backwards.
"I know Sir Alex wants him back. I spoke with him a couple of times and he feels Tom will be ready for the senior squad next season.
"It is bad news for us but there is real satisfaction in helping his development.
"He has played a lot of minutes with us that he wouldn't have had at his parent club. He will get the benefit of that in future years."