Kean eager to keep Hoilett
Blackburn manager Steve Kean has praised Junior Hoilett and is eager to talk about a new deal.
Last Updated: 22/04/11 4:04pm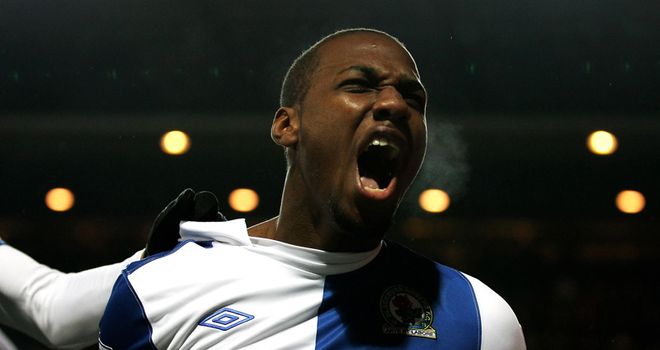 Blackburn manager Steve Kean has praised the recent form of winger Junior Hoilett and is eager to talk to the player about a new deal.
The 20-year-old Canada-born forward has emerged as one of the club's star performers since Kean took the reins at Ewood Park from Sam Allardyce.
A graduate of Rovers' youth academy, Hoilett has matured into a regular this season, scoring an excellent goal in his previous game against Birmingham to make the score 1-1.
With a few clubs almost inevitably sniffing around the player's availability, Kean admits that he wants to secure the player to a new deal, but not until the club know where they stand at the end of the season.
Dazzling
"He's exploded onto the scene this season with dazzling performances at times," said Kean.
"We are going to sit down and talk with him - but I mentioned to the directors and the owners of the importance not to take the focus away from the games and his performances.
"If we had started the contract talks beforehand, like we did before he signed his contract the last time around, it really affected him and his form dipped and he ended up in a bad place and not in the team.
"Hopefully he's enjoying his time here, he's been wonderful to work with and we are confident we can sit down and put something together that ties him up, like Phil Jones, for four or five years and a big commitment to the club."