Malouda eyes Blues extension
Florent Malouda hopes to become the 'Ryan Giggs of Chelsea' and remain at the club until at least 2014.
Last Updated: 30/04/11 10:42am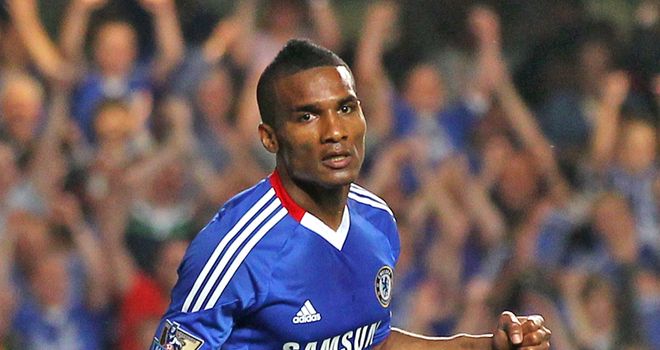 Florent Malouda has expressed his desire to become the 'Ryan Giggs of Chelsea' and remain at the club until at least 2014.
Malouda moved to Stamford Bridge from Lyon in the summer of 2007 and has established himself as a key player for the club.
He feels that criticism of his performances in the media has been harsh but remains fully committed to continuing his career at Chelsea.
The Frenchman's current contract with the Blues expires in 2013, but he is eager to add an extra year to that deal and has called on his employers to show they want him to stay.
"I just want to feel I am important at the club," Malouda, 30, told the Daily Telegraph.
"Sometimes I don't feel so when I see in the media that the club are thinking of selling me, and I know I'm doing great.
"I want to be the Ryan Giggs of Chelsea! I want to extend my contract by one year until 2014.
"The club have been saying that because I am over 30, I have to wait until the last year of my contract to speak about an extension. Questions come into my mind. Do the club want me to stay?
"I am waiting for a signal from the club. I am much appreciated by the coach. But I need support from the club as well."
Stability
Malouda has also given his backing to Carlo Ancelotti, whose position as manager has come under scrutiny following an up-and-down campaign.
"It's unfair," said the player. "He's one of the greatest managers. He's good tactically. He's brought stability to the club, won the double at the first attempt.
"Because we are now out of three competitions and six points behind United, people outside are saying Chelsea should change everything. But all the big clubs have stability.
"Everybody seems to want to put pressure on Ancelotti but he's really cool. He knows the squad support him. That's the most important thing for him.
"I want Ancelotti to stay. Players come and go but the manager is the key. We can win the Champions League under him one day."