Whelan - Nothing won yet
Glenn Whelan has warned Stoke they must do it all again when they return to Wembley for the FA Cup final.
By Ben Collins
Last Updated: 03/05/11 4:20pm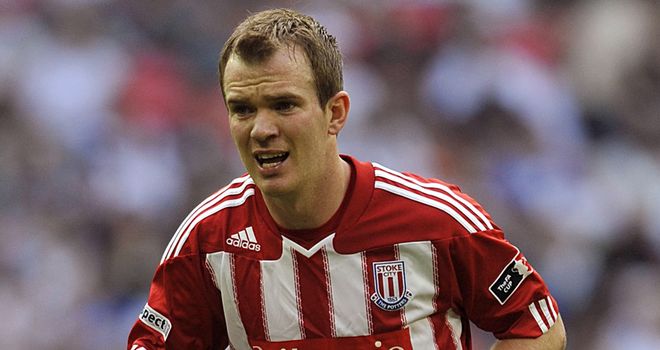 Glenn Whelan has warned Stoke they have not won anything yet after their five-star semi-final display against Bolton.
The Potters thrashed Bolton 5-0 to book their place in the FA Cup final against Manchester City.
But, while Whelan feels that result may have surprised a few people, he reminded his team-mates they must do it all again at Wembley on 14th May.
"Winning 5-0 we've maybe changed a few people's minds but we know you're only as good as your last game so we'll put that to the back of our minds," said the midfielder.
"It was a great day and a great occasion but we haven't done anything yet. It's only a semi-final, we want to win the final."
Stoke have certainly maintained their focus in the Premier League as, in their three games since beating Bolton, they have taken five points and now sit 10th with three games left.
Positive results
"That was the massive thing after the semi-final," said Whelan. "The manager was on about how he wanted to finish in the top 10 and in the last three games we've got three positive results. Hopefully we can keep the form going right to the end of the season."
Whelan came through the City academy and failed to make a league appearance for the Blues before joining Sheffield Wednesday in 2004.
Stoke boss Tony Pulis then signed Whelan for £500,000 in January 2008 and the Republic of Ireland international, 27, helped the Potters into the Premier League that season.
Stoke have continued to defy the odds, though, going from strength to strength in the top flight while this year reaching their first-ever FA Cup final, and Whelan hailed the achievements of the Welsh boss.
Pulis praise
"He's done really well, and since I've been at Stoke we've improved every year, points-wise and position in the league," said Whelan. "To think this season we could finish in the top 10 and be in an FA Cup final, it's unbelievable.
"The manager would be the first one to say we've stuck together through thick and thin. Everyone's going to have their downs but it's how you react to that. We've reacted really well and hopefully we can keep doing that.
"It's been a big change over the last few years. We've become a team to be reckoned with and I don't think there's too many teams who want to be playing Stoke week in, week out."